We've been busy around the house this week and we've taken a few days off to celebrate my 65th birthday. Today's blog contains retro pictures from several high school club trips on the Gateway Clipper that I chaperoned when my children were in high school. We'll have more recent pictures from Pittsburgh next week.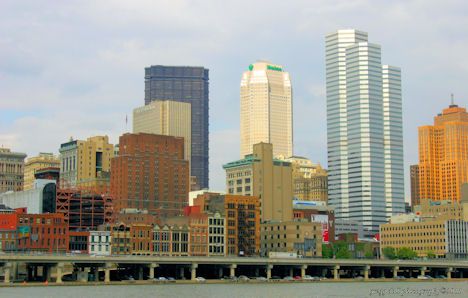 Pittsburgh skyline.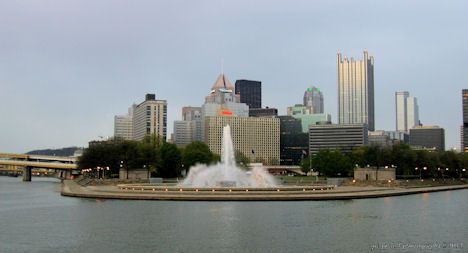 Point Park, where the Monongahela and Allegheny Rivers join to form the Ohio River.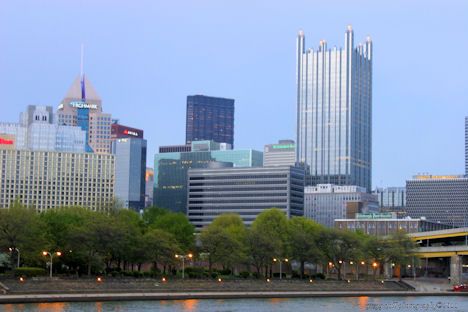 Looking into town from the Allegheny River.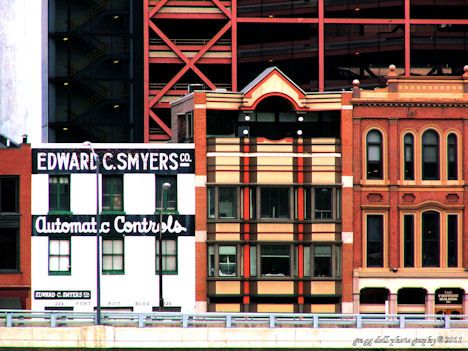 City architecture, blending old with new.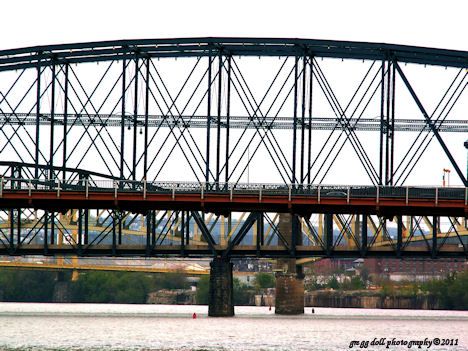 Two bridges on the Monangahela River.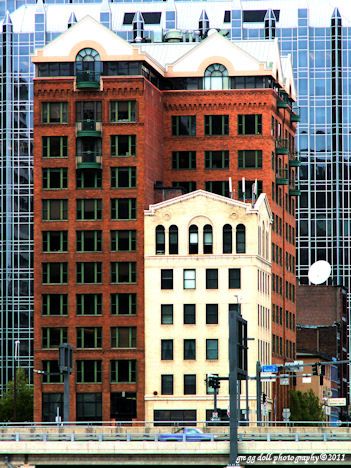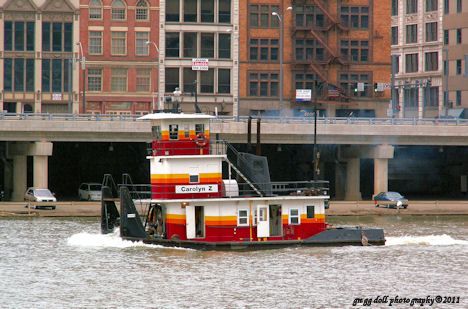 Tugboat, Carolyn Z heading down the Monangahela River.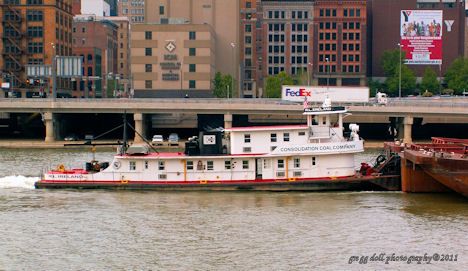 Consolidated Coal Company tugboat pushing a barge down the Allegheny River.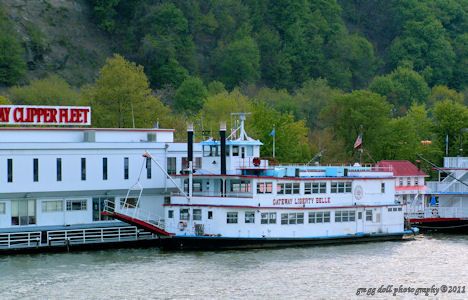 The paddleboat, Gateway Liberty Belle, docked at the Gateway Clipper Fleet marina.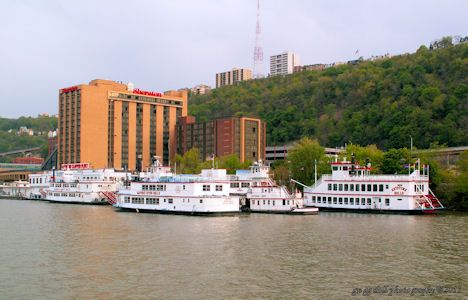 A wider view of the marina showing the majority of the Gateway Clipper Fleet.
Heinz Field, home of the Pittsburgh Steelers.
PNC Park, home of the Pittsburgh Pirates.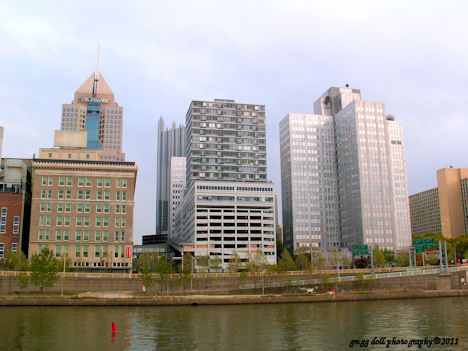 I have no idea of the name of any of these buildings. I just like shooting architecture and the view from the river is unique.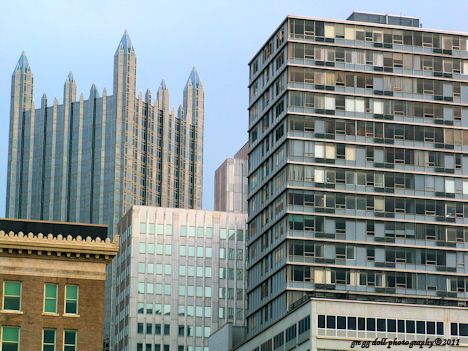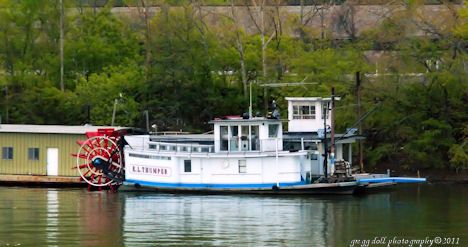 E. L. Thumper, paddleboat.
Industrial lights on Brunot Island.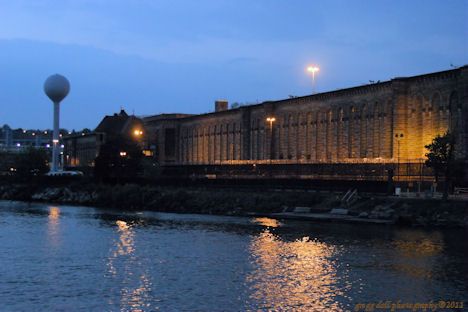 Western Peniteniary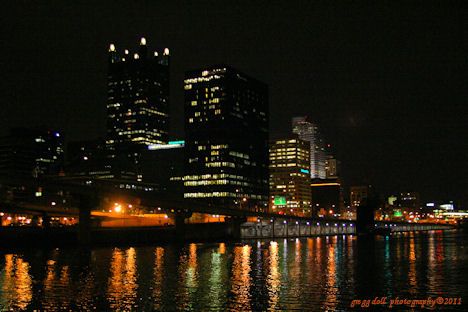 Looking East on the parkway.