There are two art festivals that compete with each other the same weekend of July in Centre County, Pennsylvania.
Central Pennsylvania Festival of the Arts
is held in State College and features artists from all over the country.
The People's Choice Festival
is held in Boalsburg and features Pennsylvania artisans only. We spent Friday in Boalsburg.
The best time to visit the festival is the first thing in the morning when the temperatures are still cool and the crowd is light enough that you can get into all the displays to see the artists.
Whimsical, steampunkish, hot air balloon.
A picture is worth a thousand words.
In the children's area there was a display of various "hands-on" science activites for the kids. This one featured lots of balls that kids could try to place on top of the air stream being forced from the pipe.
The festival is held on the grounds of the
Pennsylvania Military Museum
.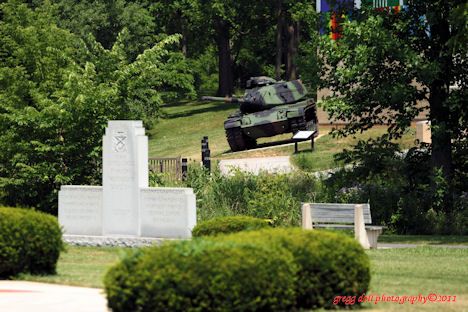 The Military Museum is open for guided tours during the festival.
Nature Photographer Extraordinare Shedrick Sloane, Harrisburg, PA.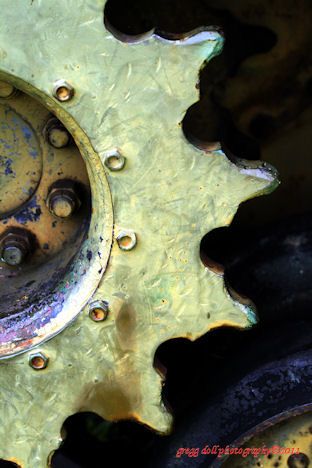 Close-up of the gear on a Sherman tank.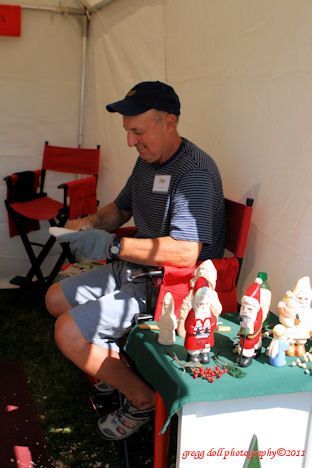 John Broniak, Woodcarver.
Fish sculpture by unknown artist.
Handcarved, also by unknown artist.
Metal sculpture by Ron Stinson of Carlisle, PA.
Reflection in tiled mirror on the side of one of the vendor booths.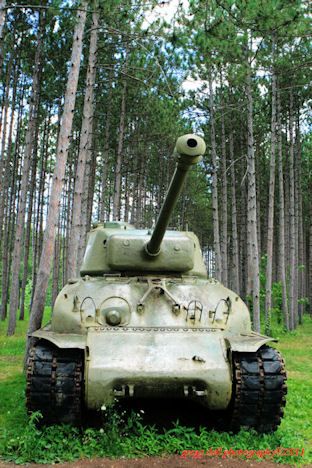 Sherman tank standing at the entrance to the Pennsylvania Military Museum at Boalsburg, PA.