Sunday we drove to Fort Washington so my wife could attend the Library Manager's Institute at
Arcadia University
, in Glenside, PA. On Sunday we visited my wife's nephew and his wife. On Monday and Tuesday, while she attended meetings, I toured around the area and visited a friend I went to school with.

Sunday, 10 July 2011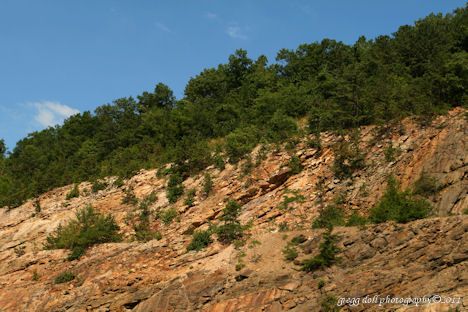 Hillside along the Pennsylvania Turnpike somewhere after Bedford, PA.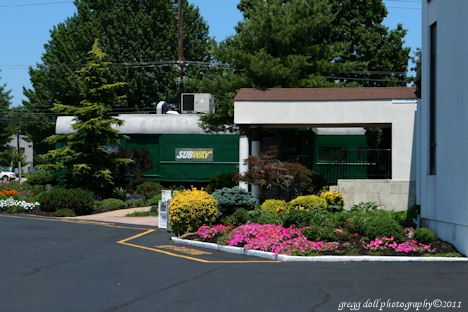 We've seen a lot of Subway restaurants around the state but this is the first we've seen built using two railroad cars.
The next few shots were taken in the historic district of Langhorne, PA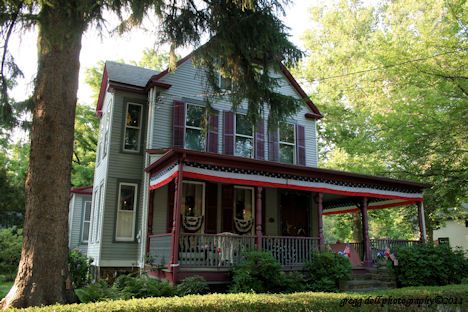 This house, which was built in 1890, still wears its Fourth of July decorations.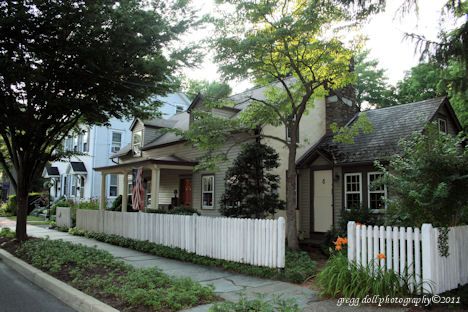 Most of the houses in this area were built in the mid to late 1800s.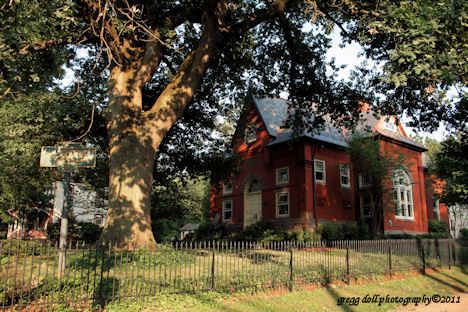 The Historic Langhorne Association
is housed in what was the original Langhorne Library. It was built in 1888. It later served as a branch of the Bucks County Free Library.

Monday -- 11 July 2011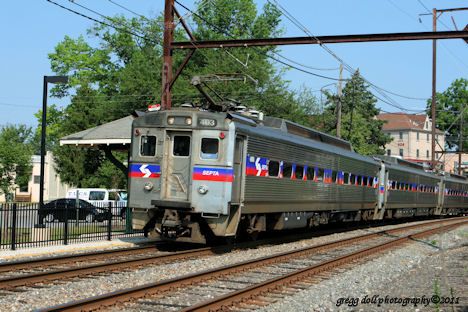 SEPTA train coming into the Fort Washington station.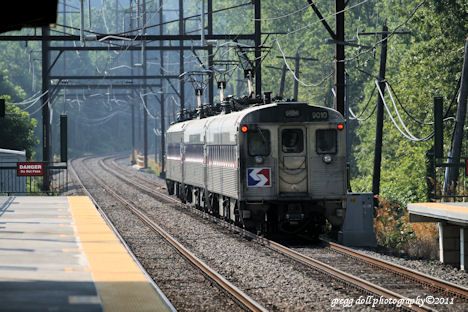 SEPTA trains along this line run from downtown Philadelphia to Doylestown, PA.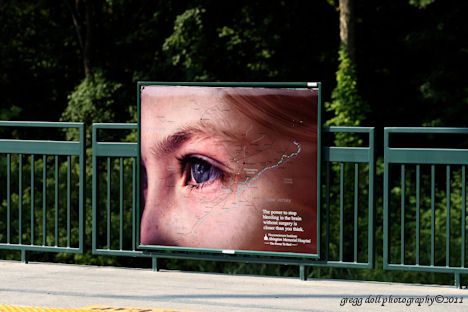 Advertisement on the east bound side of the tracks.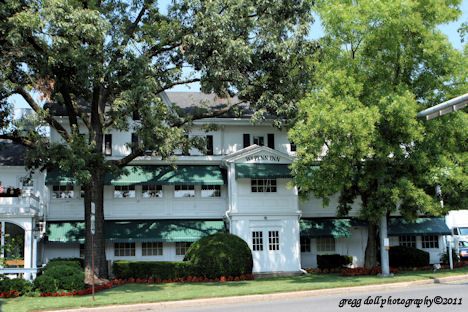 William Penn Inn
on Dekalb Pike in Lower Gwynedd, PA. Originally a public house which provided refreshments for people traveling along the road, it opened in 1714.
This is a SEPTA train at the Fortuna Station, North Broad Street and Cowpath Road in Hatfield, PA.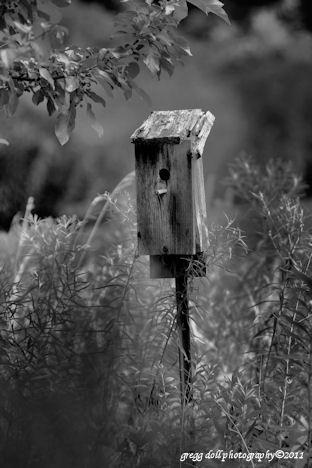 I found this birdhouse at the William Kindig Environmental Center, which was dedicated in the summer of 2010.
Two Stoned Cats.


Tuesday -- 12 July 2011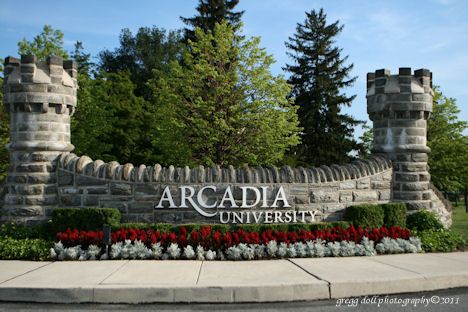 The entrance to Arcadia University in Glenside, PA.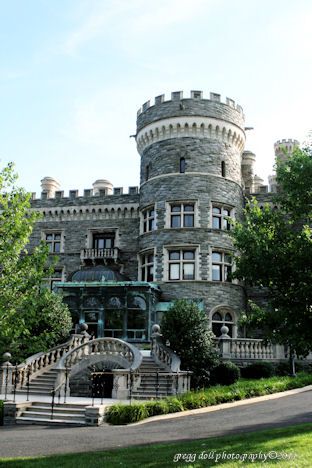 Side entrance of
Grey Towers
, a castle on the campus of Arcadia University.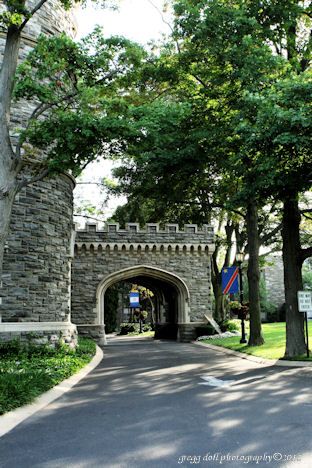 Front portico of Grey Towers.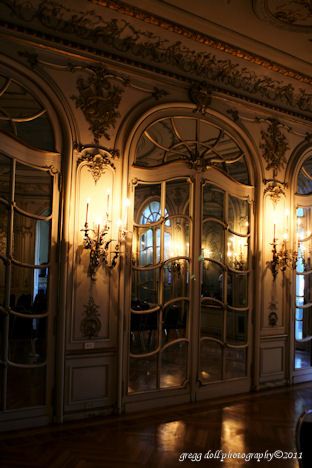 Mirror Room of Grey Towers.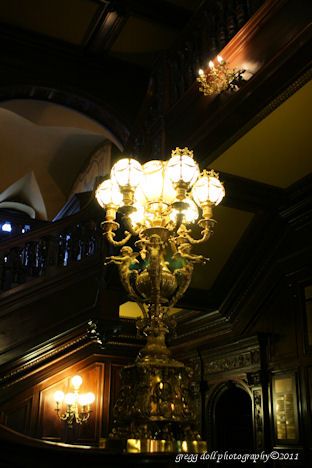 Lamp at the bottom of the grand staircase in the central Great Hall.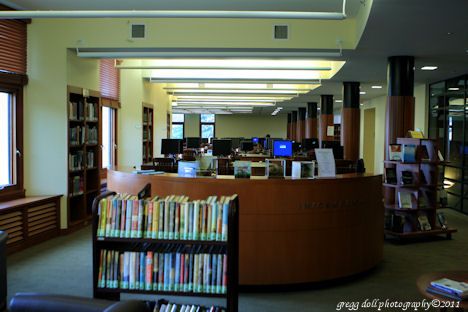 Landman Library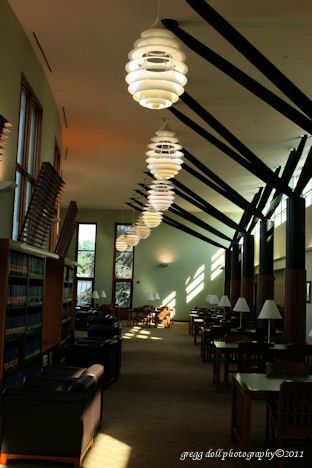 Reading Room in the Landman Library.
There are at least 18 of these gargoyle faces on the outside walls of the portico area of the castle alone. Here are three of them.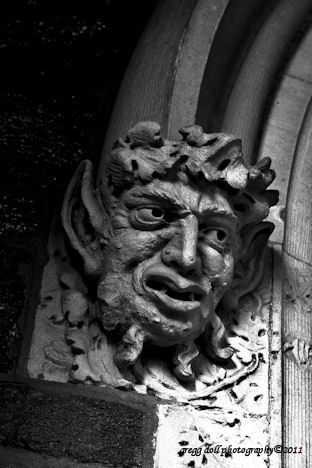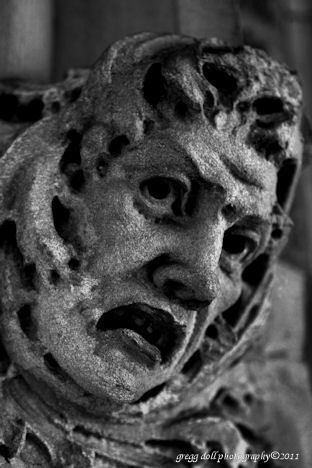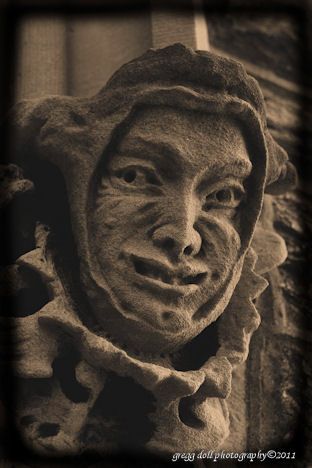 Murphy Hall predates the castle as one of the original buildings on the estate of the Franklin Sugar Refinery co-owner, William Welsh Harrison.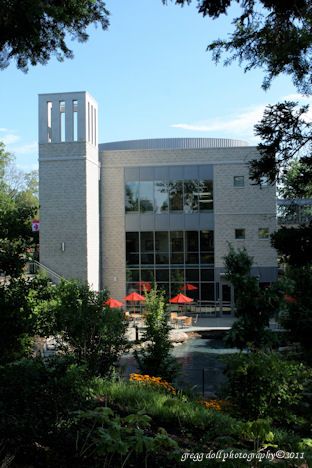 Easton Hall, Cafe area.
Spruance Fine Arts Center includes the former power house of the Harrison estate which provided the electrical power to the main house, Grey Towers Castle.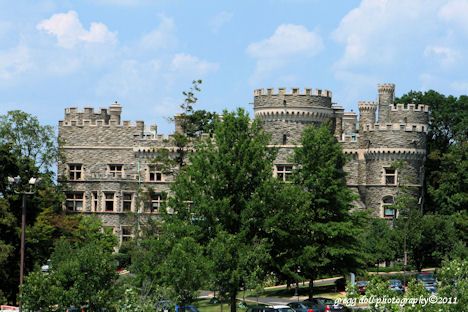 A view of Grey Towers Castle from near the soccer field.