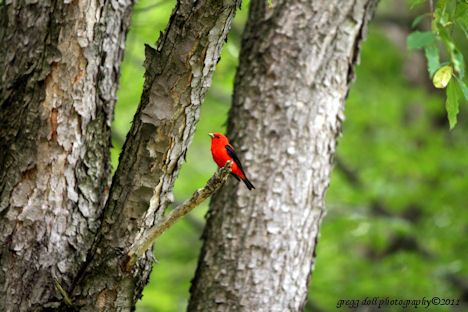 One of the benefits of living in the woods is the almost endless variety of visitors that we get through the yard at this time of the year, like this Scarlet Tanager --
Piranaga olivacea.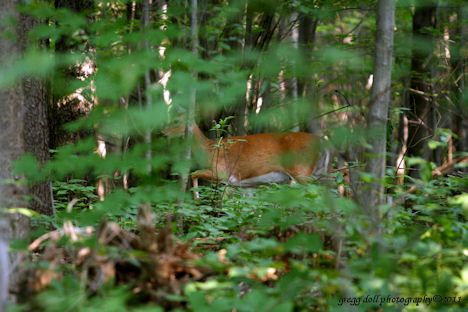 Since I cut out some of the undergrowth at the edge of the treeline it is easier to spot the deer as they pass by every few days.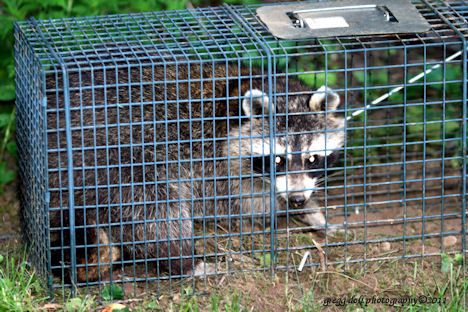 Obviously, not all visitors to the back yard are as welcome as the deer. Some, like this marauding raccoon, are trapped and moved to a less populated part of the township. So far, I've trapped three of the pests in the last week or so and I know that there are at least two more out there, watching the house.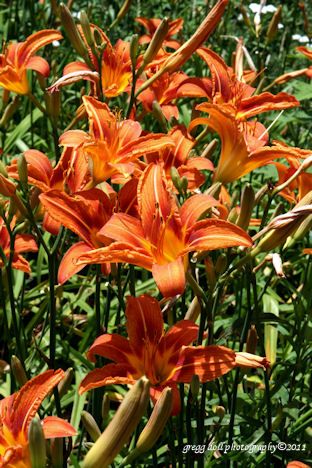 Daylilies in the front yard.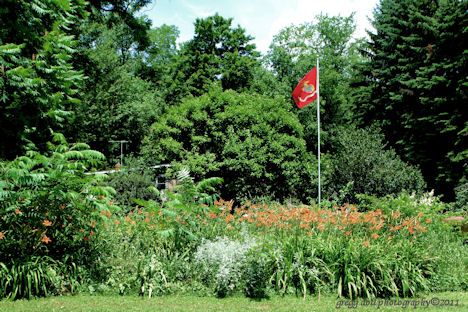 Our front yard in all of it's green glory.

Again this year I drove down to Northern Cambria borough to check out Hope Fire Comapnay's annual car show.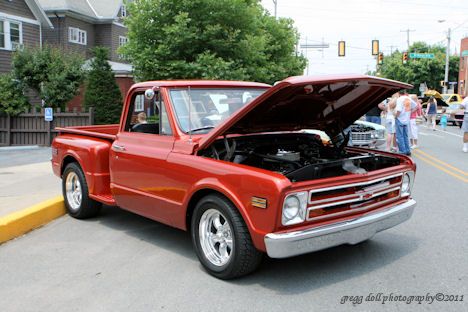 1968 Chevy C-10 Pickup.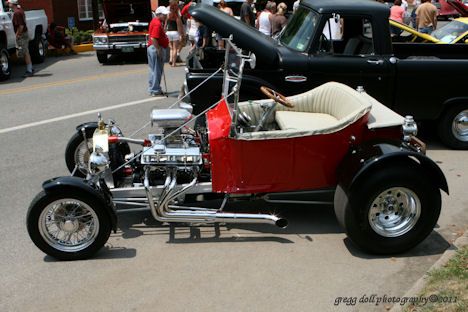 '32 Ford Hotrod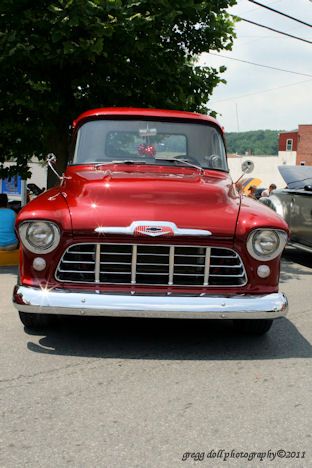 '57 Chevy 3100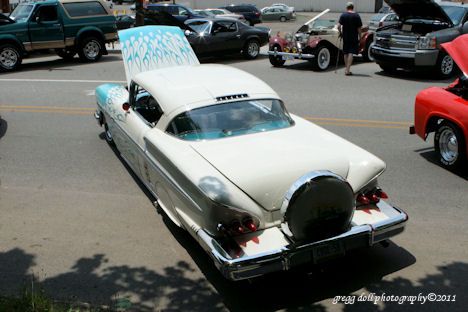 '58 Chevy
'27 Ford Model-T Touring Car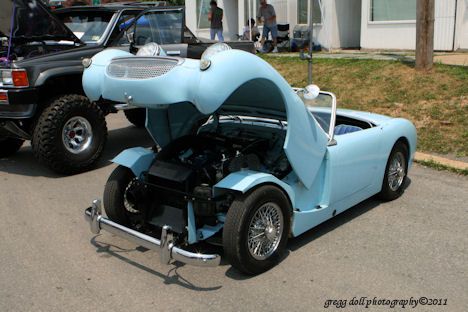 1959 Austin Healy Bugeye Sprite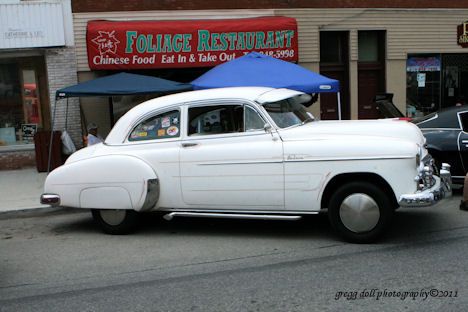 1950 Chevy, Two-door Deluxe

After stopping back at the house to replenish my fluids via fermented hops, I headed East to Patton, PA for their First Patton Music Festival held in the community park.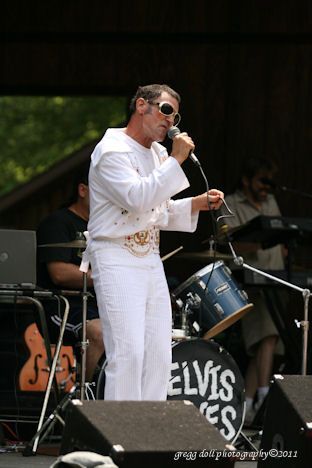 Elvis impersonator and hometown boy, Jerry Carnicella, was responsible for putting the music festival together.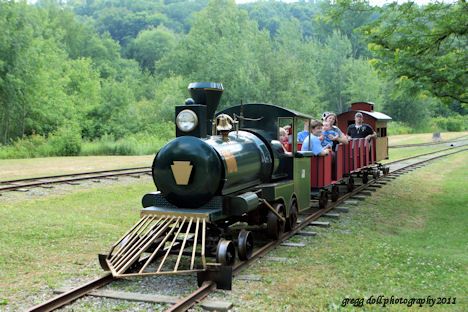 A Pennsylvania Railroad replica train runs for over 1/4 mile through the park.
Acoustic duo, Rob and Scott, entertain the crowd during the middle of the afternoon.

Of course, no Fourth of July celebration would be complete without a fireworks display. Once again, Jason Dellavela and his crew put on a fine show that was greatly appreciated by the folks in attendance at the Patton Stadium.