It seems like the last week or so has been our monsoon season but I'm not gonna complain because we really ned the water.

I started off the week by running over to Prince Gallitzin State Park to drop off some papers at the Park Office. After leaving the office, I drove along the lake to see what was going on.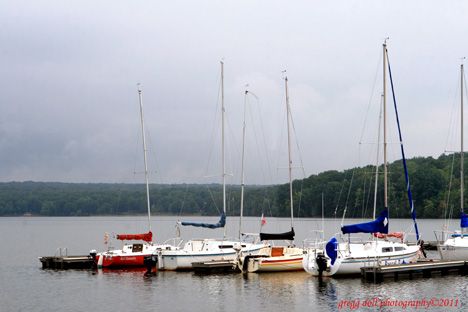 The stormy weather kept most of the sailboats in the main marina.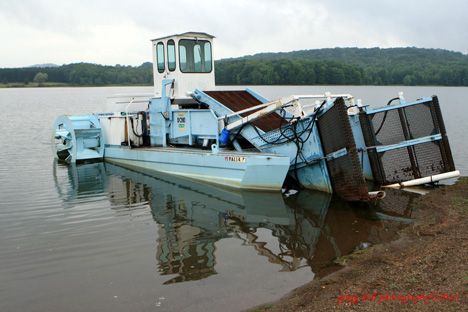 The park weed harvester sits on the lake's edge waiting to get back to work.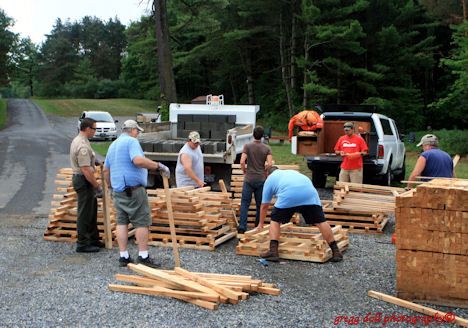 Under the supervision of Park Ranger Tim Yeager a group of volunteers built 20 fish cribs that were to be placed in a cove on the other side of the lake from the beach area. The volunteers were from the Patton Bass Club, The Glendale Pontoon Association and the Friends of Prince Gallitzin State Park.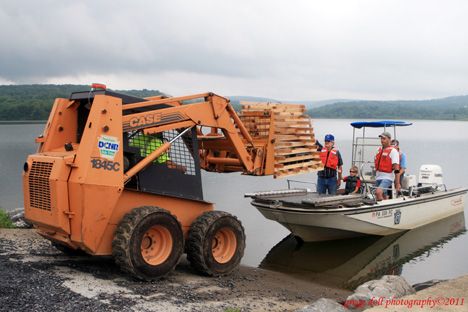 After the cribs were built, they were loaded on a boat and moved to McDesmott Cove.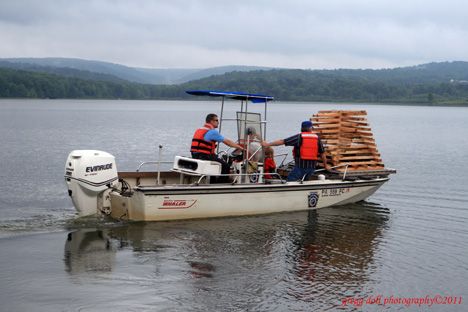 The fish cribs are made of local hemlock and cinder blocks.
The Fish and Boat Commission boat moves across the lake. Roundtrip to the drop off point and back only took about 15 minutes.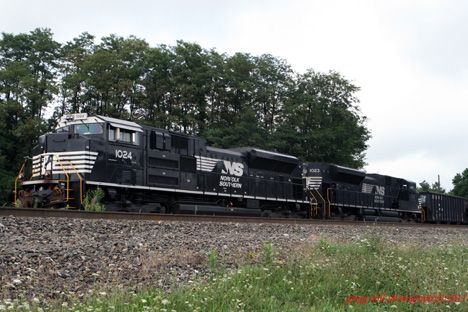 This Norfolk Southern engine pulls boxcars along the Mainline in Cresson, heading West.
These two Norfolk Southern engines sit along the tracks in Cresson awaiting their turn to head East to assist with trains going up the Horseshoe Curve near Altoona, PA.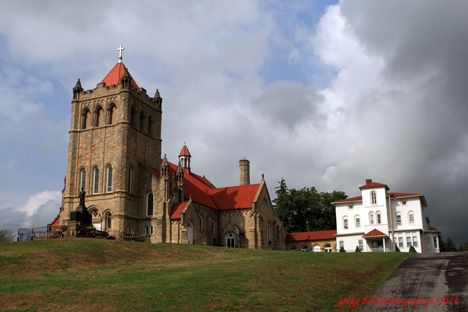 Basilica of St. Michael the Archangel, Loretto, PA.

On Sunday, we set up a photography light on the kitchen table to illuminate some gladiolas that had been growing in the gardens. Except for the next to last photograph, the following shots were all taken with point and shoot cameras.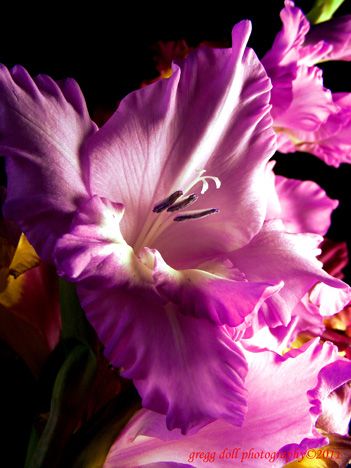 The glads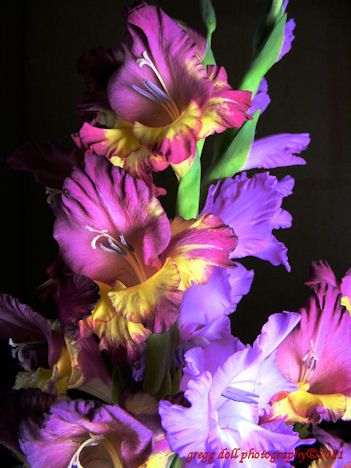 Another view of the glads using the point and shoot.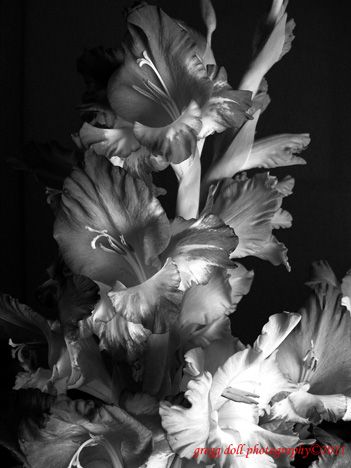 Black and White of the above photo with an Infrared filter.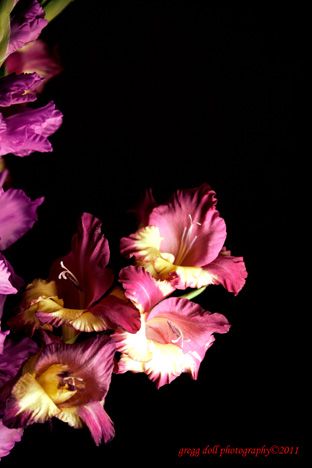 This was shot with the Canon Rebel DSLR with a 70-200mm lens.
My wife took this shot of me focusing my Fujifilm FinePix S5700 for a close-up. She used a Konica Minolta Dimage Z3.