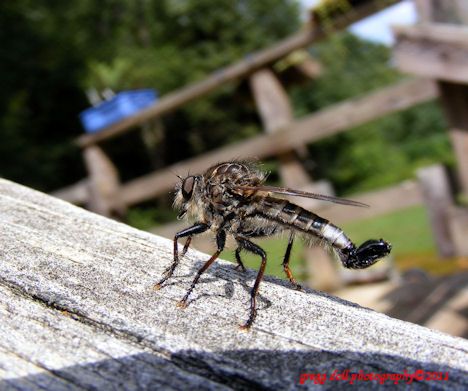 Every once in awhile I like to try to catch the robberflies on the deck when they are searching for food. If they are in the right place, I can get some good close-ups of them.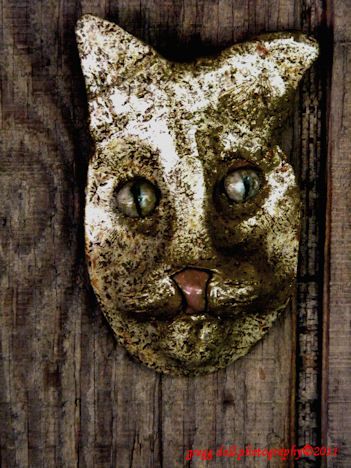 Ceramic cat made by my daughter in middle school.
These next two shots of the hummingbird are in black and white because they look a whole lot better than they did in color. This is what you get when you don't check your settings before you start shooting.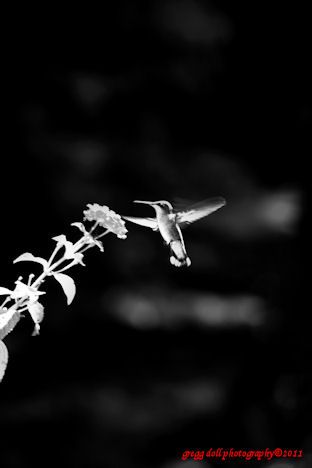 Actually, I think I got pretty lucky.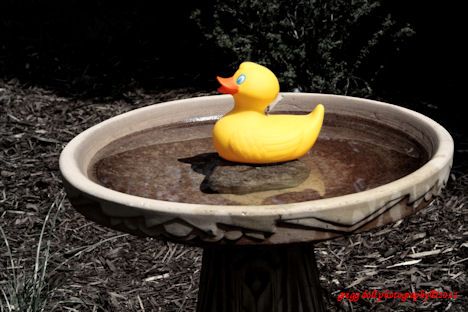 Lifeguard on duty in the bird bath.
This statue provides lots of different possibilities between the lighting changes in the garden during the day and the angles on the piece itself.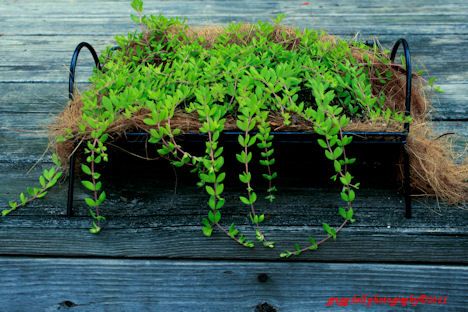 The black book stand was a castoff from the University library. A piece of coconut grass provides the base for a succulent that came from a cleanup done at the Mount Assisi Gardens on the former Schwab Estate.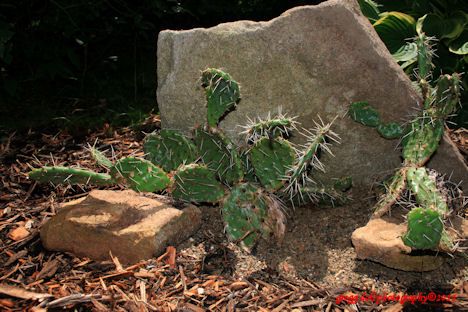 Yes, campers, believe it or not it is possible to raise cactus in your garden in the mountains of Pennsylvania and have them survive our winters.
After several false starts over the last couple of years we finally have gotten around to laying out this perennial garden next to the house. 1900 square feet is now mulched, there are a few plants, statues and other "objects of art" in the garden. We are gradually moving plants from other areas to this space.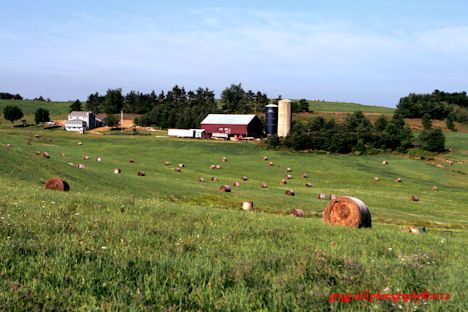 Last week I used a photograph of this farm that I shot during a good drizzle. This is what it looks like most of the time when the sun is shining on the hay bales.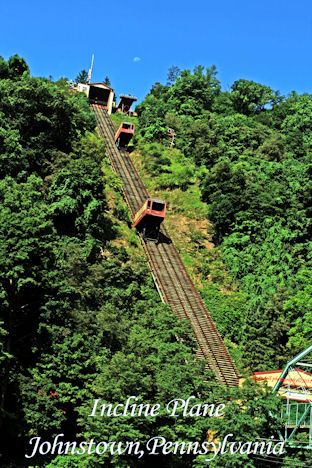 Johnstown Incline Plane shot on a beautiful, sunny Saturday morning.