This week's blog brings back some memories from 2011 and a few shots taken in the last week or so.

The first group of photographs are from our trip to Colorado in September 2011.
With all the hubbub about the rising gas prices today, this photo shows the gas prices around Labor Day of 2011 and there is about a 30 cent difference to what it is today.
Hotel sign somewhere in middle America, possibly Kansas, as we tried to decide where to spend the night on our trip to Denver, CO last year.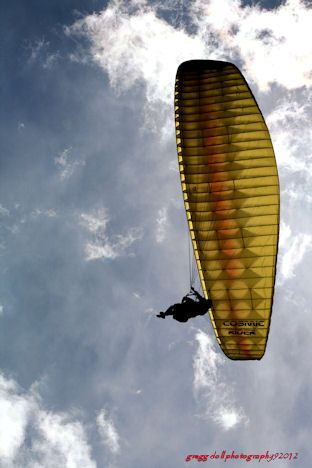 I got this shot of a paraglider flying over Golden, CO.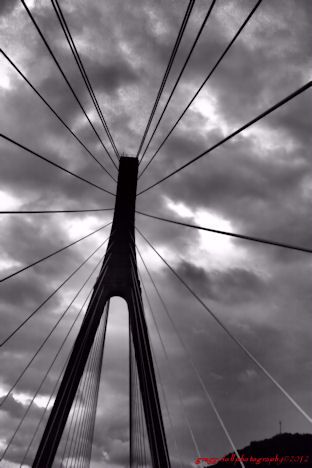 Veterans Memorial Bridge, Steubenville, OH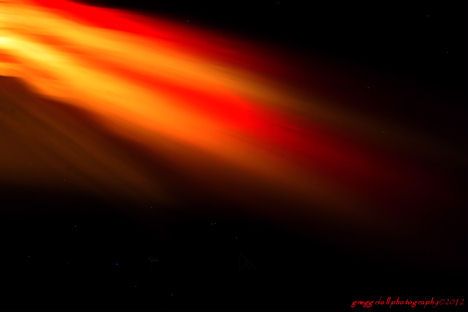 Headlights reflecting off safety barrels on Route 219 near Myersdale, PA.

These are some shots taken at Prince Gallitzin State Park sometime in October 2011.
Taken in the fall of 2011, this shot shows that the water on Glendale Lake was lowered to make repairs and install new boat docks around the lake.
Even though the lake was drawn down it didn't stop local boaters from gaining access to the lake.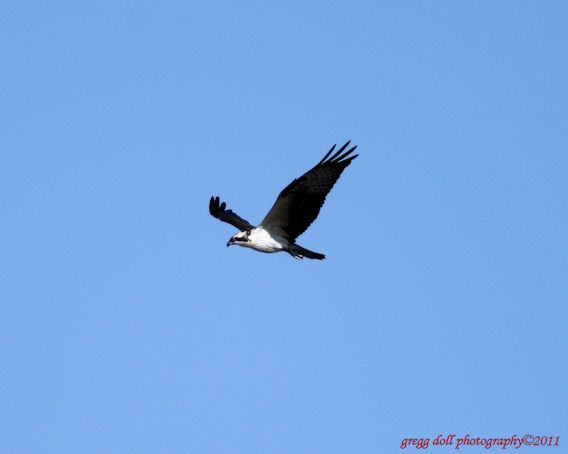 An Osprey soars above Glendale Lake looking for a good meal.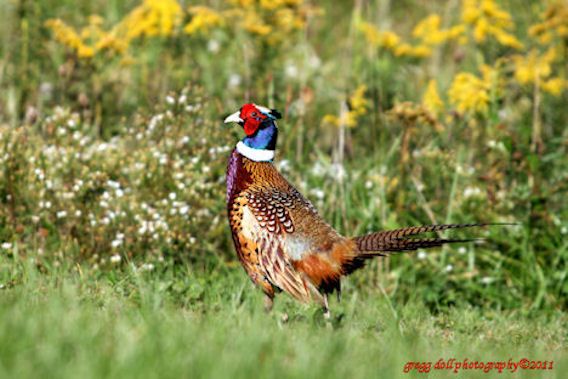 With very little human traffic in certain parts of the park, this male pheasant struts about enjoying a beautiful October day.
After giving this picture a second look I should have realized when I first took it that this was going to be a mild winter.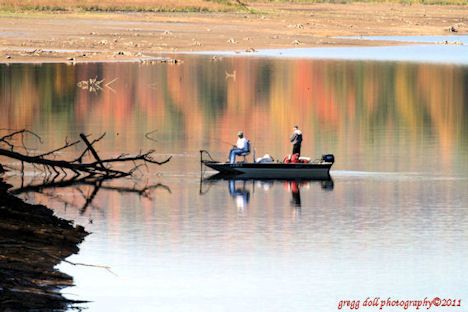 I would have really liked to have seen these two fishermen dragging this boat across the mud just to get it into the water.

The last group of photographs were taken of various spots over the last week or so.
Male Red-bellied Woodpecker leaving the suet feeder with an ample supply of the tasty treat.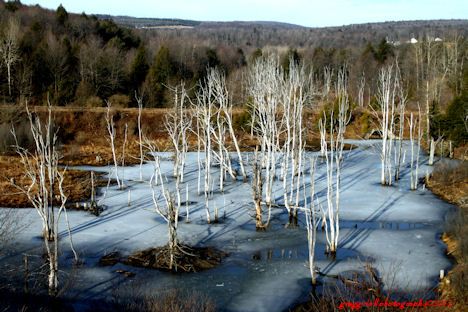 One of my favorite places along Route 219 on the way to Johnstown, PA is this little pond. I like stopping here to take pictures from time to time because it's an every changing environment.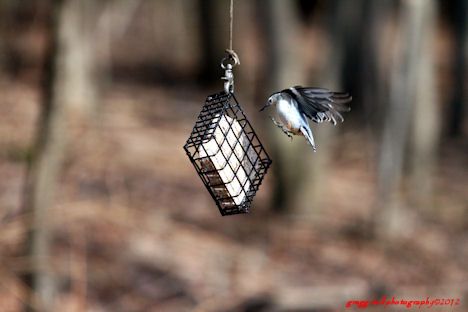 Nuthatch caught jumping between a sunflower feeder and the suet feeder.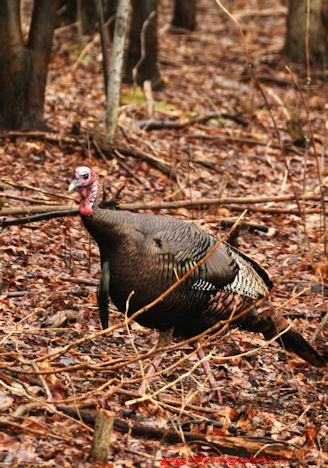 Normally we have small flocks of turkeys moving through the area outside our window but on this morning there was just this lone tom looking for a meal.
I've titled this photograph "Eye of the Storm". In reality it is water being swirled about on the windshield of my car while it was getting washed at an automatic car wash.
The last picture for the week was also shot in the car wash during the rinsing cycle. The red dot is actually a red stoplight on the wall of the car wash.