With my back still killing me because of a pinched sciatic nerve, I haven't been able to do much but sit on my butt for the last two weeks. So that means that I didn't get out of the house and shoot any pictures for this week's blog. Rather than not publish a blog this week I went into my archives to see what I could find in the wayback machine. All of these photographs were shot in the city of Philadelphia in the early 70s when I was a student at Antonelli's School of Photography. I was using 35mm roll film and 4x5 sheet film that was hand loaded into the camera. I developed the shots in a dark room.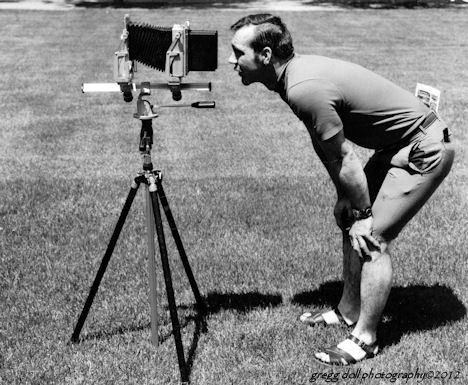 Self-Portrait - using a 4x5 landscape camera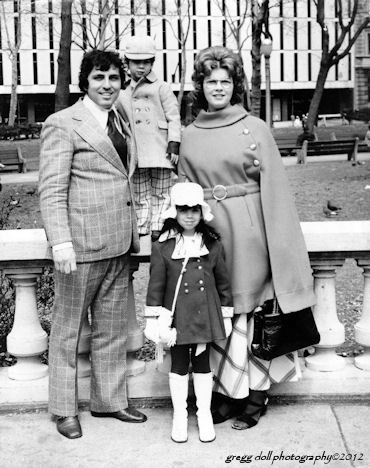 A south Philly family enjoying Easter Sunday in Rittenhouse Square.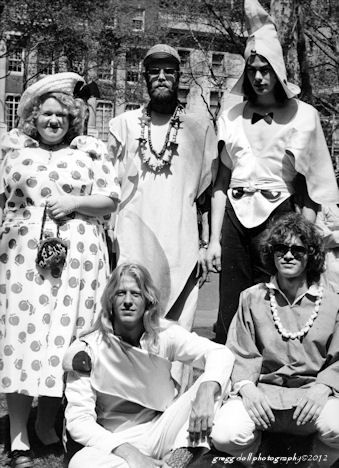 Center City Hippies all decked out in their Easter Sunday finery.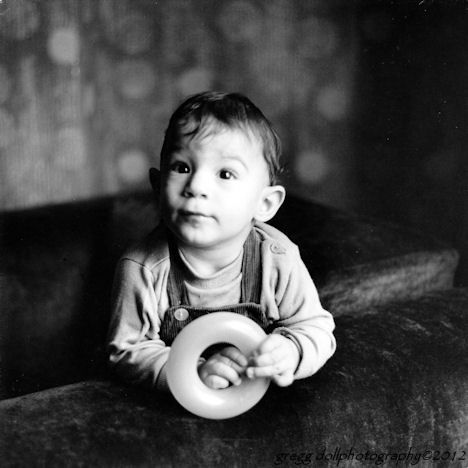 Portrait of a young boy watching television in South Philly.
"Sit...Stay...Good Puppy"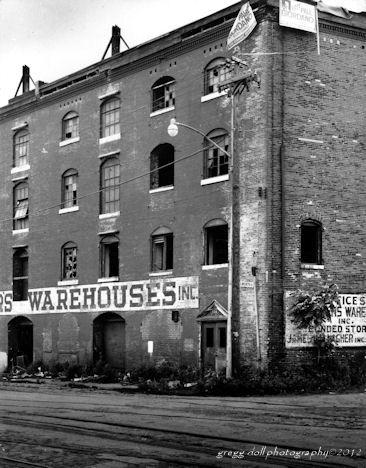 A warehouse that once sat along Front Street in the waterfront district of Philadelphia, PA.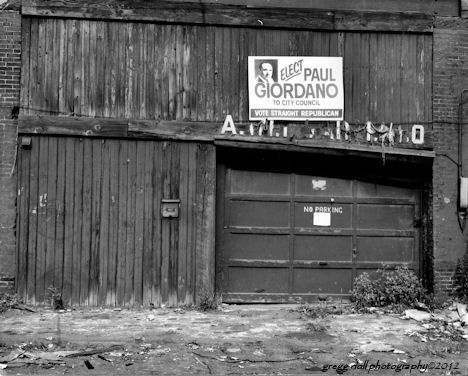 Political ad for Paul Giordano, a member of the family that owns and operates Giordano's Fruit and Vegetable stand at the corner of 9th and Washington in the market district. Paul actually asked me to shoot some pictures of his ads that were hung around the city. This is my favorite of those shots.
Pep Boys
employees shot for the company publications when they were celebrating their 50th anniversary in 1971. This shop was at 15th and Passyunk.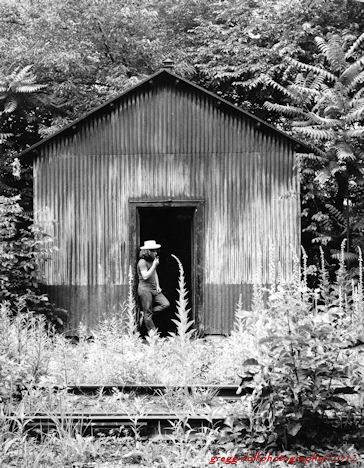 My friend, Billy Bastiani, poses at an old steel building along the railroad tracks near Center City Philadelphia. He was a student at the Philadelphia Institute of Art, and later went on to sing with the bands Ultra Sheen and the Spiders.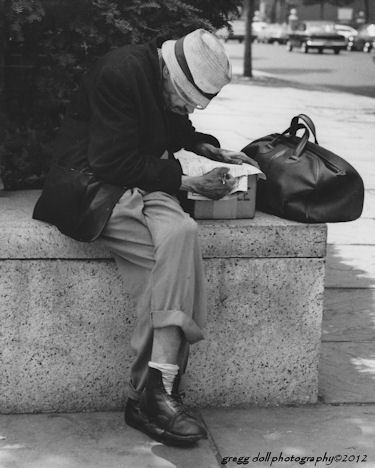 I watched this guy for about 5 minutes before shooting the picture. I finally realized he was never going to look at me because he was sleeping.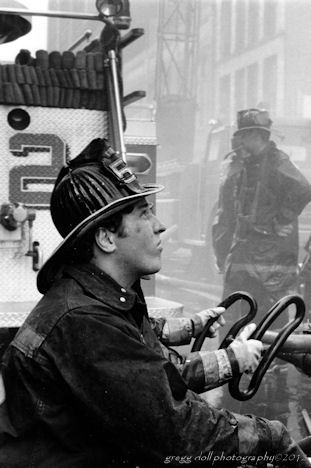 One of about a dozen pictures shot of a fire that I think was on Race Street. I didn't have far to go to shoot this fire since it was right across the street from where I worked at Quaker Photo in Center City Philadelphia.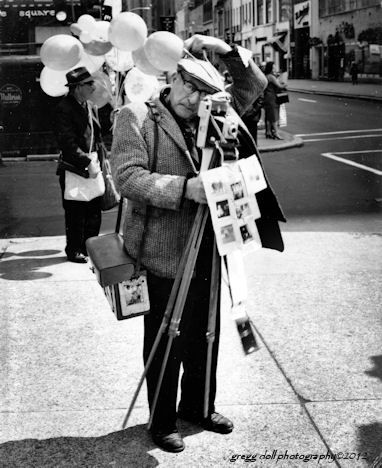 I couldn't resist taking a photograph of this guy in downtown Philadelphia because I started out using a Polaroid Land Camera just like he was using.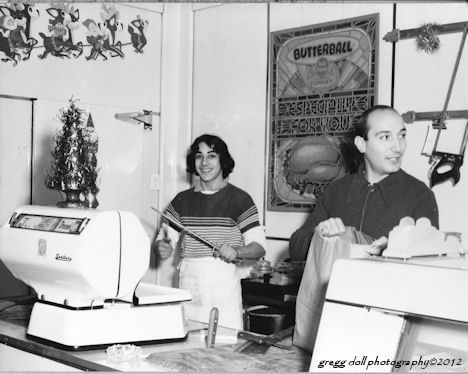 I caught these guys kinda by surprise when I stopped in to pick up the meat order for the Italian restaurant that I worked at on the weekends. This butcher shop was on the corner of 15th and McKean.
Oil tank located at the old Arco Petroleum Plant in Southwest Philadelphia.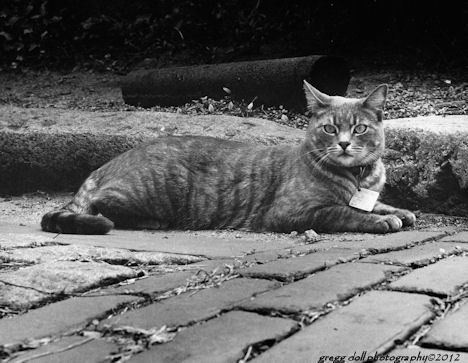 Center City alley cat gives me the wary eye as he sees me crawling across the brick trying to get a closeup of the tag around his neck, which is actually a dog tag.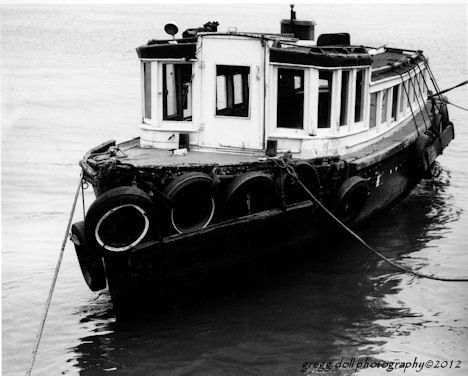 This boat, docked along the Delaware River, was used to take river pilots out to the large container ships that once sailed into the port of Philadelphia.
Former Philadelphia Mayor Frank Rizzo glad hands Mummers in the area of Broad and Snyder Streets on New Year's Day.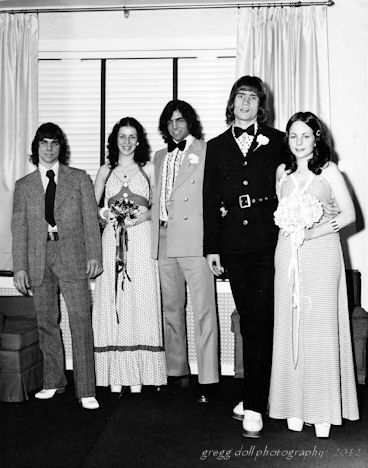 South Philadelphia teenagers getting ready to head out to the South Philadelphia High School senior prom.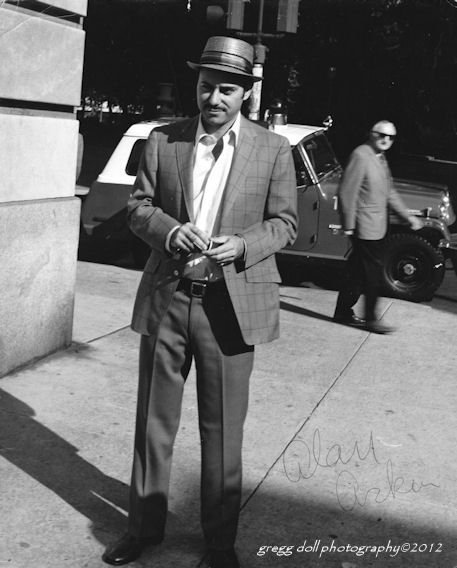 Alan Arkin standing in Rittenhouse Square during the filming of
The Last of the Red Hot Lovers
in 1972. I was in the park shooting architectural photographs when I noticed the actor standing on the street. I shot the picture, ran back to the school, developed it, printed it, went back up town and got it autographed.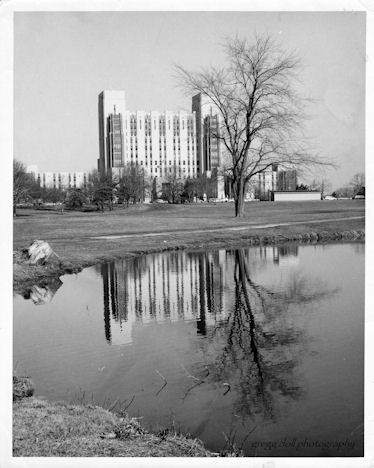 Philadelphia Naval Hospital
In 1967 I was a patient here on the 4th floor recovering from burns as a result of a friendly-fire napalm strike on my combat unit in a village near the Liberty Bridge in Vietnam.