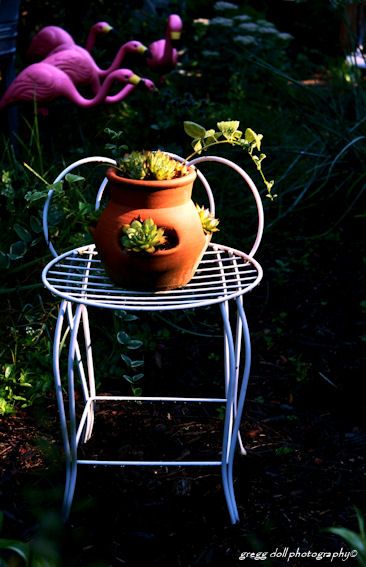 Walking through the garden on a pretty August morning.
'56 Chevy Belair sitting along the road in village of Emeigh, PA.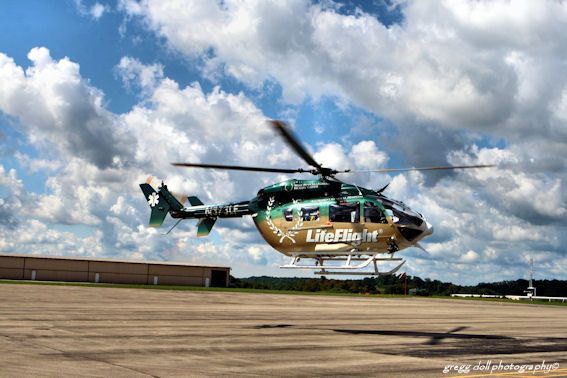 After filling up with jet fuel at the Indiana County Airport this LifeFlight helicopter lifts off on a return trip to the hospital.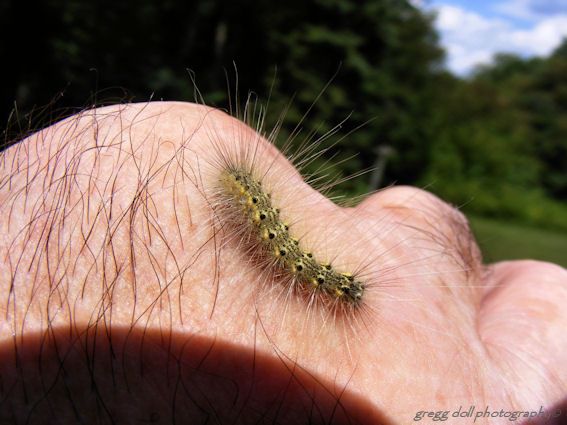 Fall Webworm caterpillar, which will eventually become a fall webworm moth, crawling across my hand.

The next four photographs were shot along the Norfolk Southern Mainline in Cresson as a Nickle Plate Road steam engine 765 heads West towards Pittsburgh. The train had been on a week's tour that took it as far East as Harrisburg, PA where it was running excursions along the Susquehanna River in the state's capital.
Railfans and the curious wave to the engineers as the 765 slowly comes to a stop in Cresson.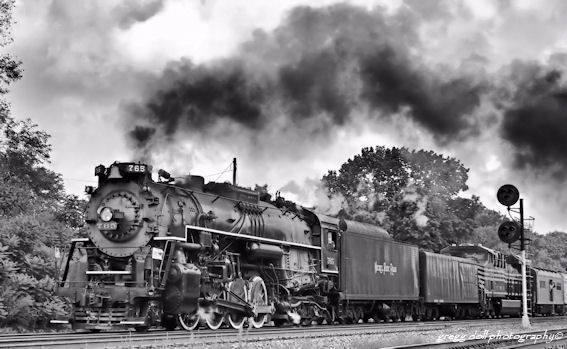 Black and white photography harkens back to the time when this engine was in regular use.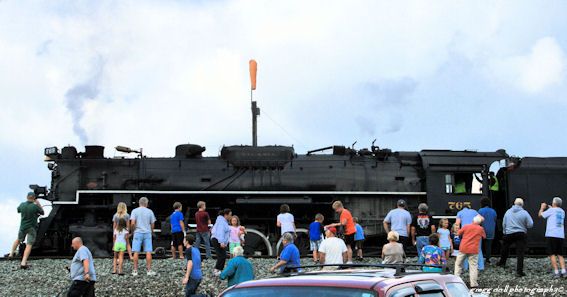 Coming to a stop in Cresson to change crews gave many of the onlookers a chance for an up close look at the massive hundred foot long steam engine.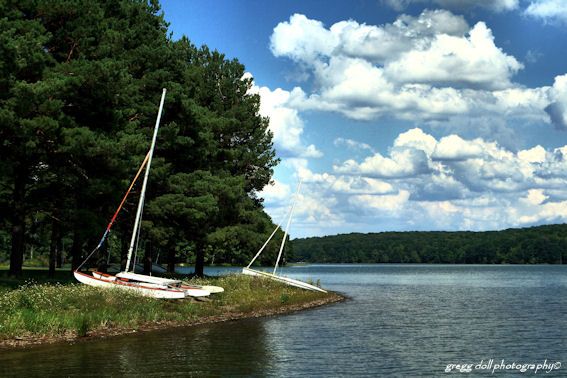 Summer afternoon clouds at Lake Glendale.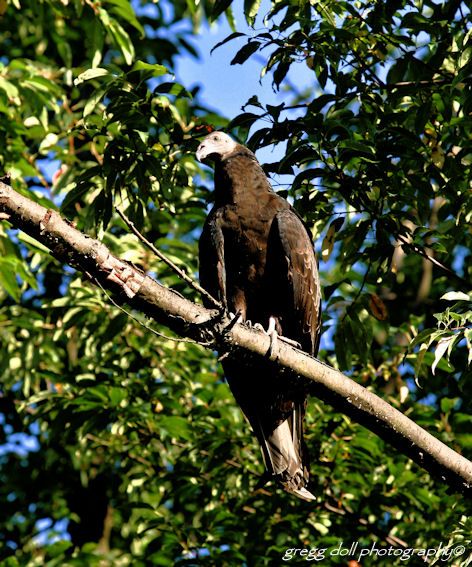 A juvenile turkey vulture stopped by the yard on Monday to sun itself.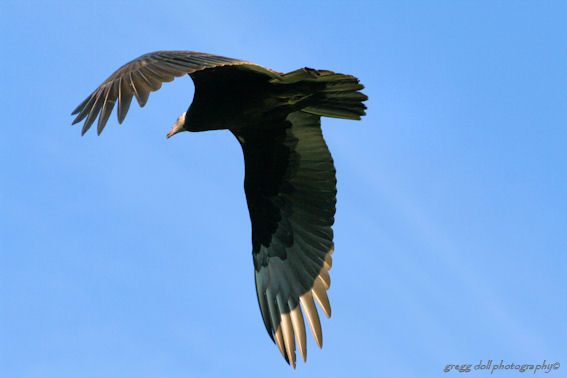 After soaking up enough sun to make itself happy, the young vulture takes to the sky, possibly on its first migration south for the winter.

Painted Lady butterfly sitting on a butterfly bush.
Bumblebee also enjoying the butterfly bush.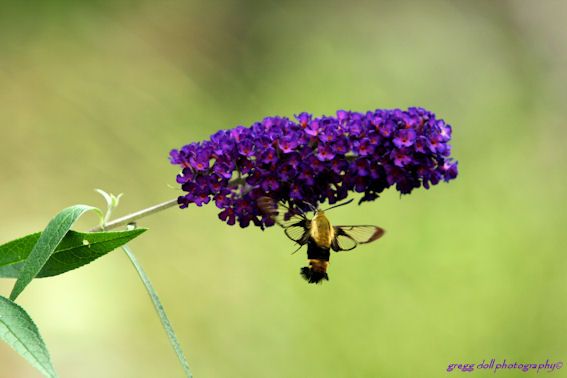 Hummingbird Moth.