This week's blog is a lot shorter than most due to a malicious attack by unknown hackers that crashed my computer. It had to be sent out for repairs.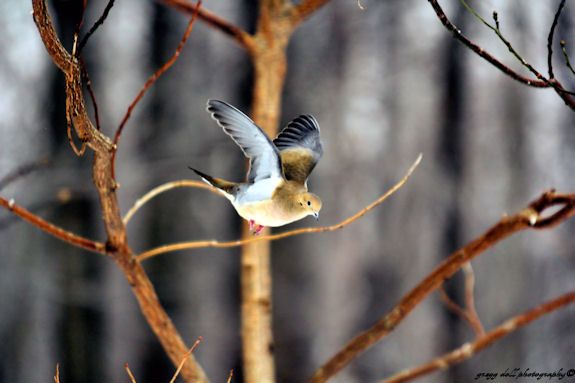 Dove diving out of a tree shot with my new Canon D60.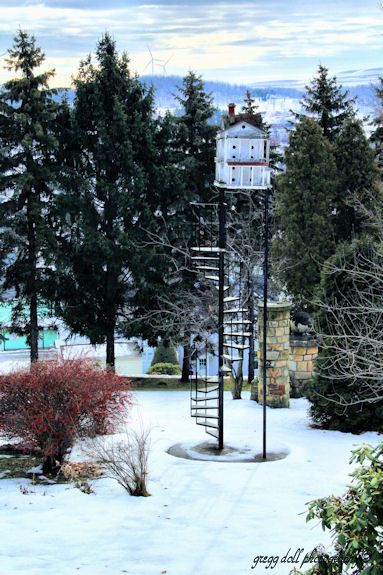 Backyard birdhouse on the former Thomas estate in Hastings.
Hastings in the snow showing the now functional wind generators in the background.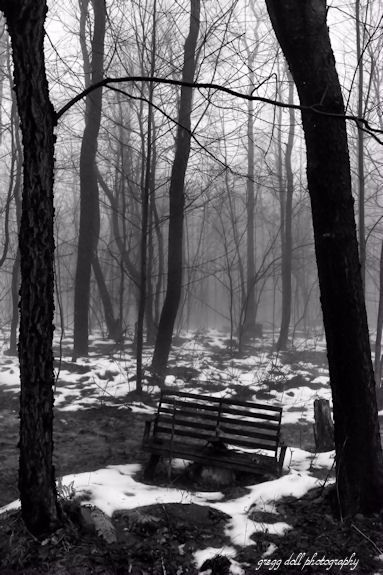 Fog in the yard.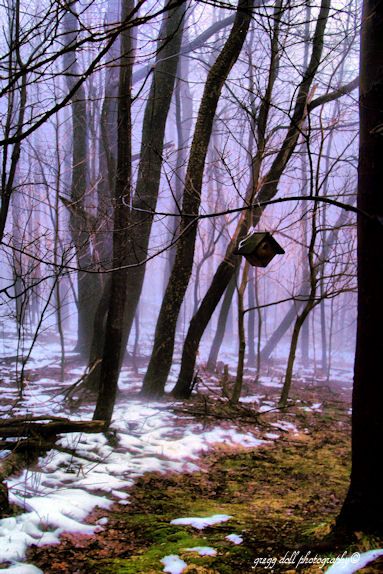 Riding my quad back along the property line.