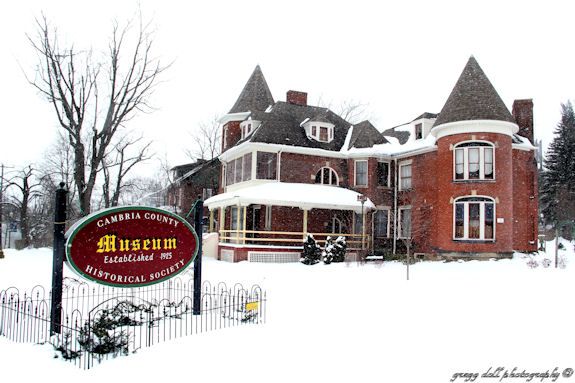 Cambria County Historical Society Museum located in downtown Ebensburg, PA.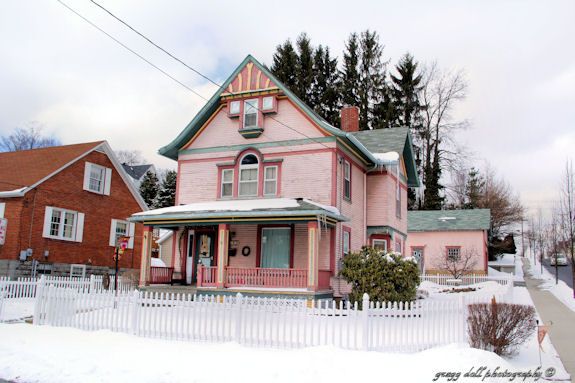 Of all the older buildings in Ebensburg, this one is probably the most traditional with its bright pastel colors and its white picket fence.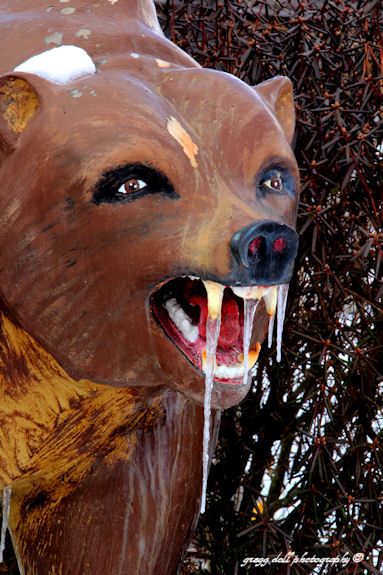 Fiberglass bear located at Shadowbox Nursery on Route 219 between Ebensburg and Carrolltown, PA.
This grizzly bear was stolen several years ago. It was recovered but needed to be repaired and it is now back in its original footing.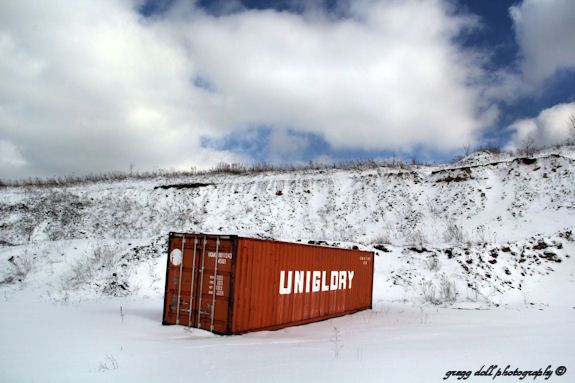 Shipping container probably used as a tool storage unit in an area where rock and dirt are stripped for backfill and other uses.

For years we have driven by these sheds and often remarked about how neat they looked sitting there and kept saying we should stop and get a picture. They really pop in the snow with a bright blue sky. I finally decided it was time to stop and shoot them this week.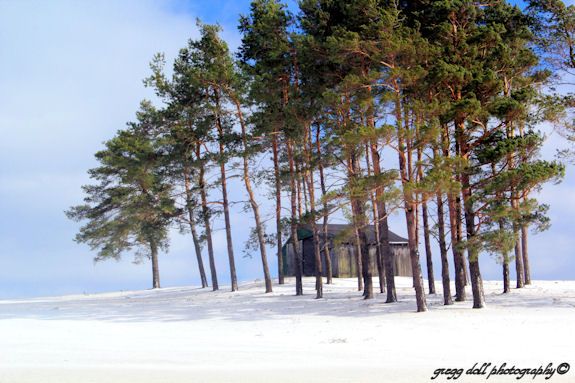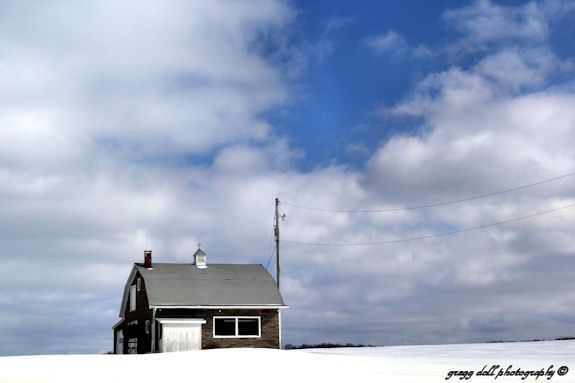 Goats at a stable near Carrolltown, PA.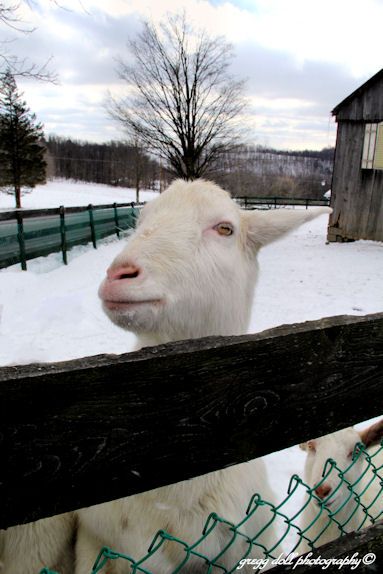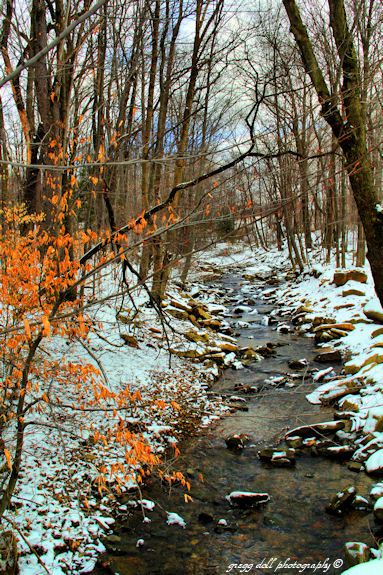 Fox Run near St. Benedict, PA.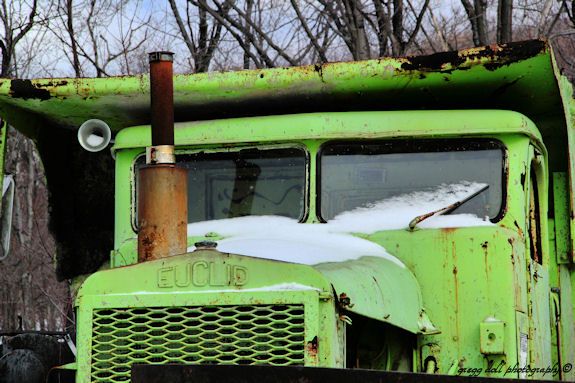 Euclid R22 earthmover, probably from the 1960s, one of several sitting along Number Nine Road at the local eyesore.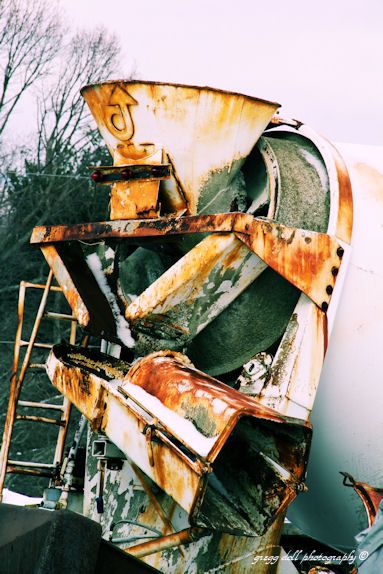 Another piece of junk located along Number Nine Road.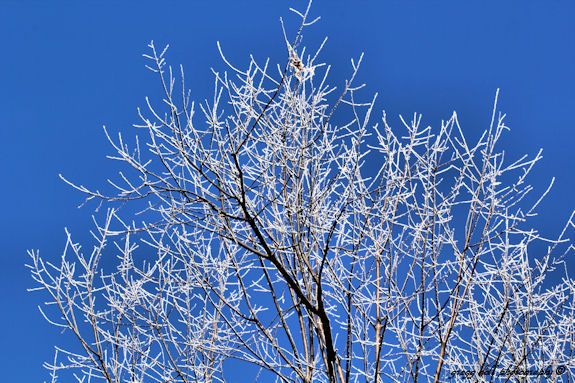 The tops of trees attracted extremely cold water molecules in the air to create this picture. Only the top portions of trees over 40 feet high were covered the morning I took this shot.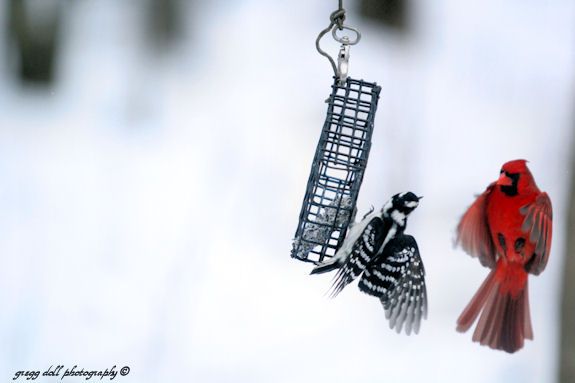 The birds couldn't wait for me to come out and fill the feeders the other day and they got to warring over what little bit of food that was available.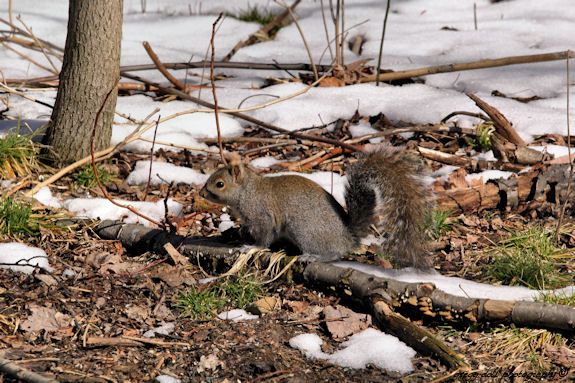 Several days of warm weather have given the squirrels an opportunity to come out and find a little extra food around the bird feeders.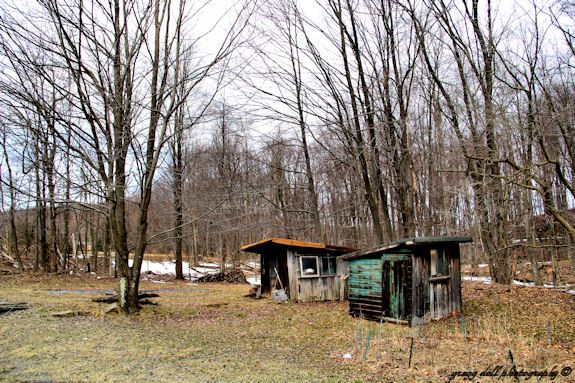 It seems to be my week for shooting sheds. These two are located along Route 36 just outside of Patton.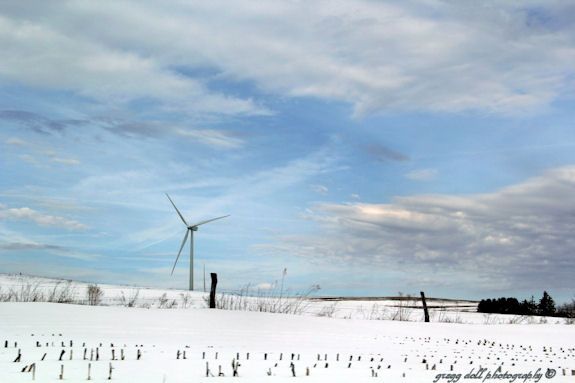 Windmills standing atop the ridge on a cold but sunny Sunday morning.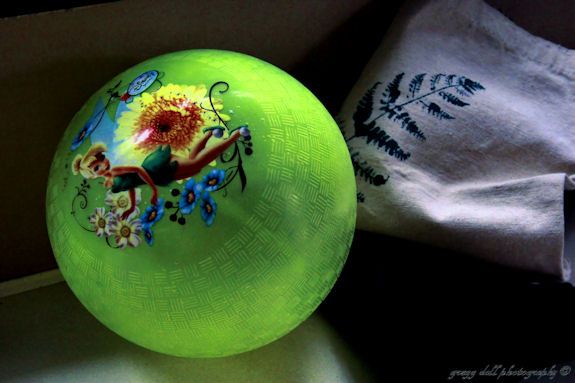 Green ball and canvas bag laying on a counter under a window.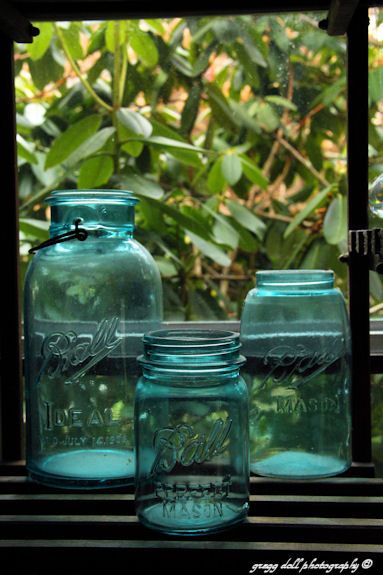 Three Ball glass jars sitting on a plant stand in our bedroom window.