Every few months I get to spend some time in Altoona with nothing better to do that shoot trains. Last week was one of those times. There are several good spots along a mile or so of the mainline that I like to use as urban backgrounds for some of my photographs. All of the pictures shown in this week's blog were shot between 9th and 7th Streets.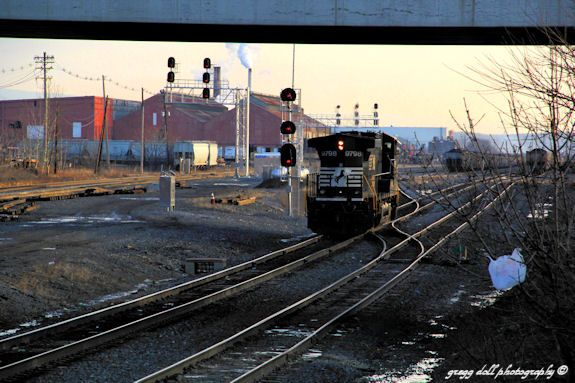 General Motors, Electro-Motive Division (EMD) MP15DC
The 1500 horsepower switcher is shown here working at Norfolk Southern's Juniata plant, seen in the background.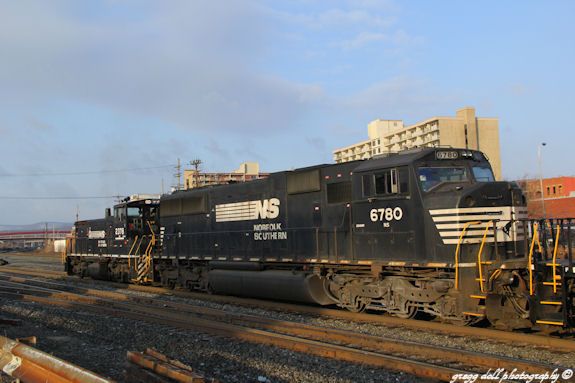 Following the MP15 is a former Conrail SD60M, which was also built by GM-EMD.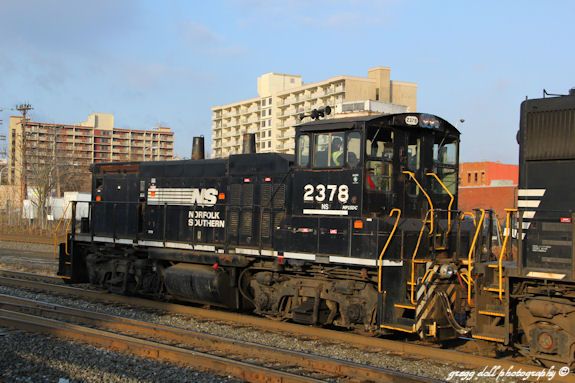 Broadside of the MD15DC. I've taken photos of the switcher at different sites in the Altoona and Duncansville area.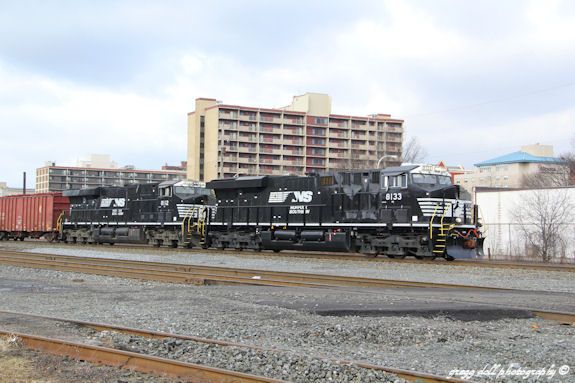 These are both General Electric ES44AC working as helper engines.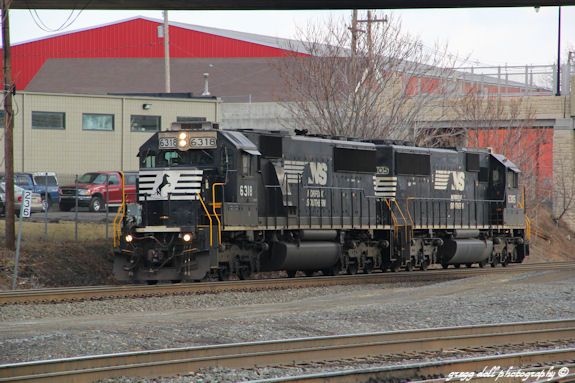 Two SD40E helper units heading west after detaching from an east bound train that had just rounded the Horseshoe Curve. These are EMD-NS units. They were built by EMD and modified by NS at their Juniata plant in Altoona, PA.
SD60I heading east. These are old Conrail engines and have been in service since 1999.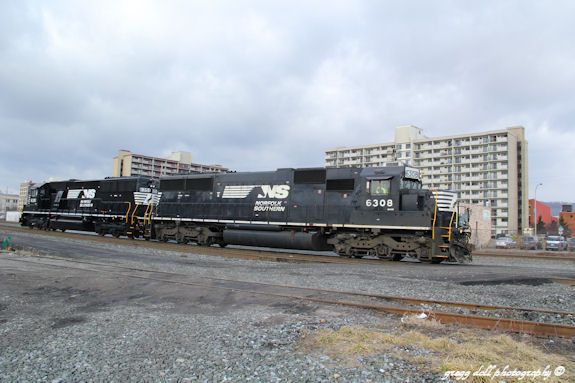 EMD-NS SD40I helper units.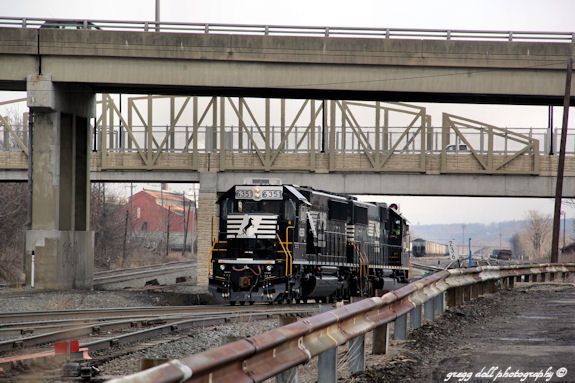 EMD-NS SD40E passing under the 8th Street Bridge in Altoona, PA.
EMD-NS SD70M followed by two D9-40CWs heading west with a line of intermodal containers.
This is the tail end of the train in the previous picture. These two EMD-NS SD40E will be detached from this line of container cars in Cresson or South Fork, which is on the west side of the Horseshoe Curve.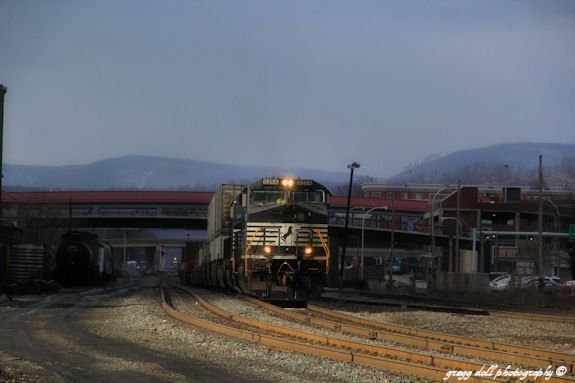 D9-40CW coming out of the edge of ever changing cloud cover into the sunlight as an empending snow event that hits the area.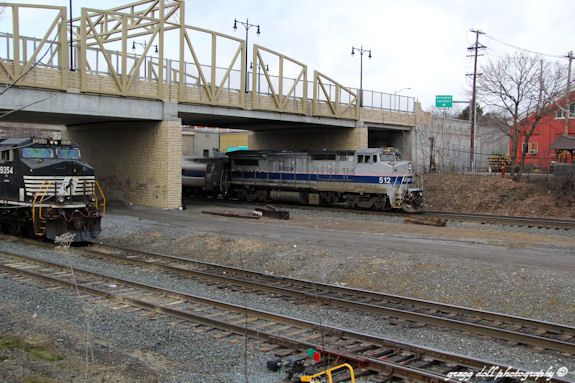 On the morning that I was shooting these photographs I was surprised to see this GEB32-8CW (Pepsi Can) at the head of the daily passenger train instead of the normal GE P42DC unit. It is passing under the 7th Street Bridge.
After coming to a halt in order for the passenger train to get ahead of it, engine number 9354, a D9-40CW, starts to slowly pull away and head back on to the mainline.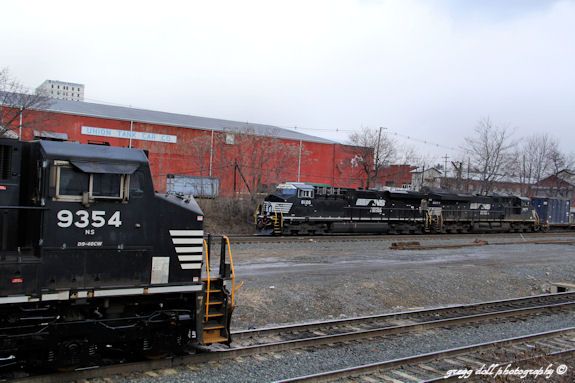 In the background, General Electric ES44 AC heads west as it passes the train in the previous photograph.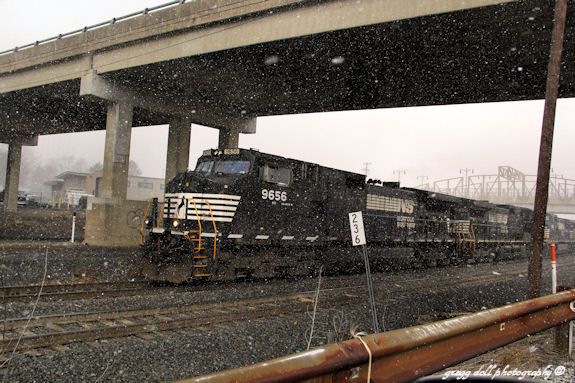 Our last two photographs show yet another D9-40CW as a snow squall descends upon the area.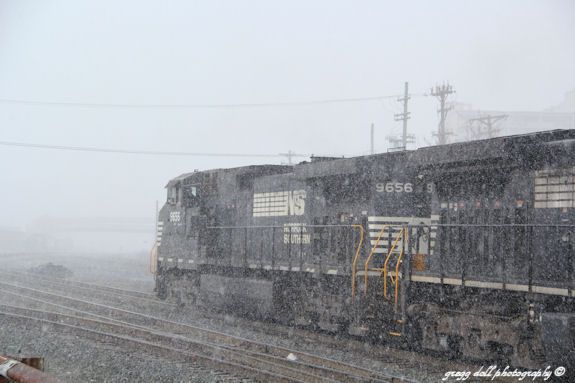 Whiteout.