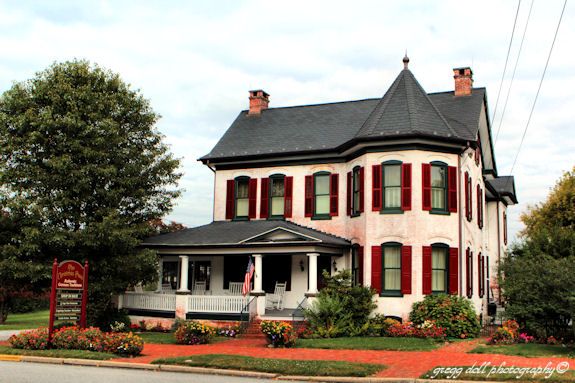 Christmas Haus in New Oxford, PA.
An 1891 brick home that has been turned into a store whose primary products are German Christmas gifts.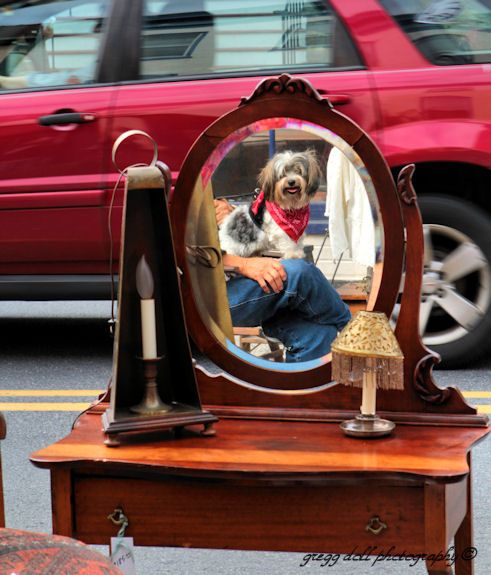 While passing through Gettysburg, PA along Route 30 we stopped for a break in the downtown area which was hosting an antiques fair. We made several small purchases including a 1925 edition of the Pennsylvania Grange Cookbook.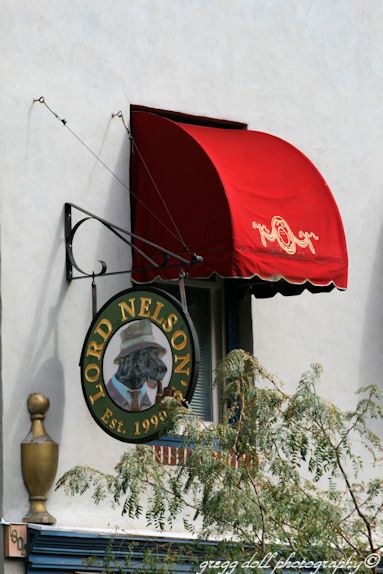 Lord Nelson's is a gallery located just off Lincoln Square in downtown Gettsyburg and features wildlife, historical art and gifts.
Clock tower on the campus of Gettysburg College. The college is a private, 4-year liberal arts school which was founded in 1832 and sits just adjacent to the Gettysburg battlefield.
Also in Gettysburg for the antiques fair was the traveling rail museum sponsored by Amtrak.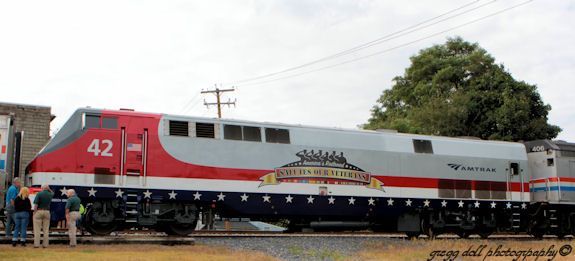 The paint scheme on the engine -- America's Railroad Salutes Our Veterans

The next six photographs were shot during a visit to the Gettysburg Regional Airport during its Wings, Wheels and Pancake Fly-in Breakfast.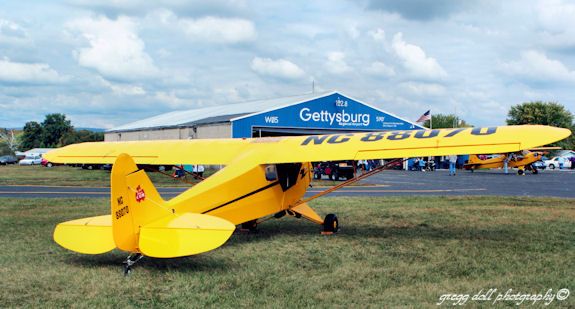 1946 Piper Cub
1946 Stinson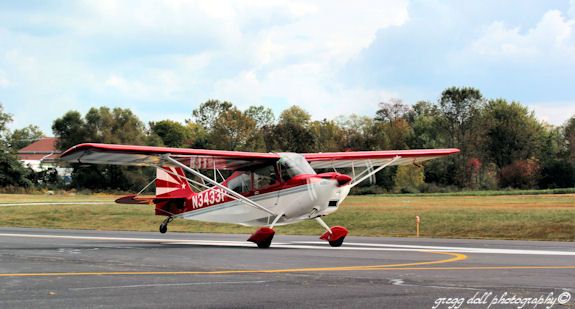 1999 Citabria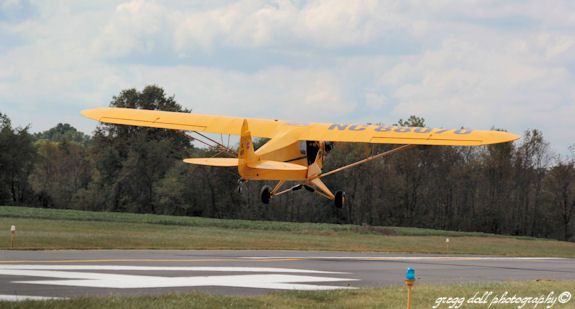 1946 Piper taking off.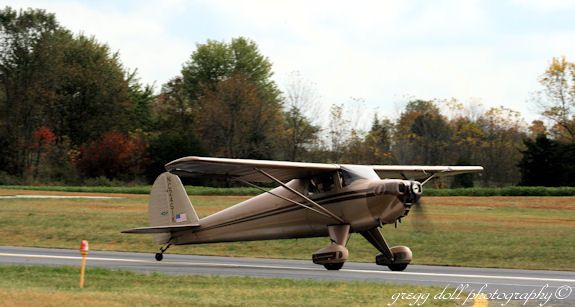 1947 Luscombe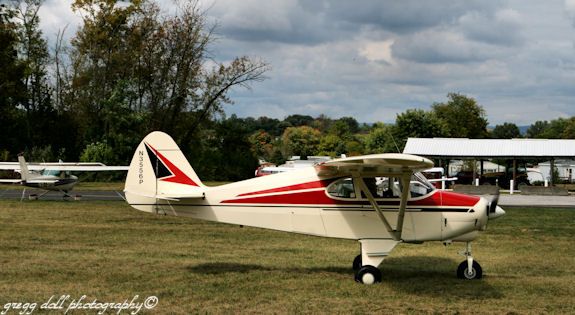 1955 Piper Tri Pacer.
Just west of Gettysburg I took notice of old Ford vehicles lined up beside a garage in front of a large American flag. Right away I stopped, turned around, and went back to get these shots.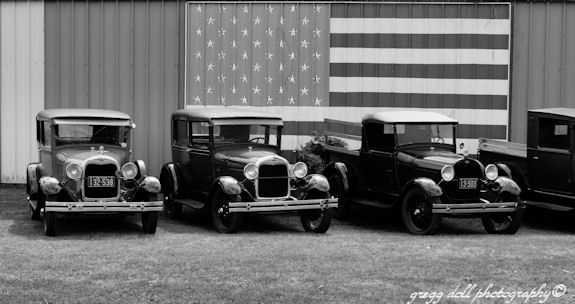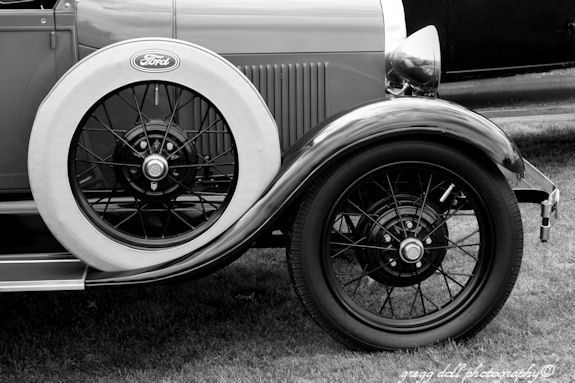 Our next stop along Route 30 was at Mr. Ed's Elephant Museum and Candy Shop near Orrtanna, PA. Over the year's this is one of the places that we stop at on our way home from York, PA.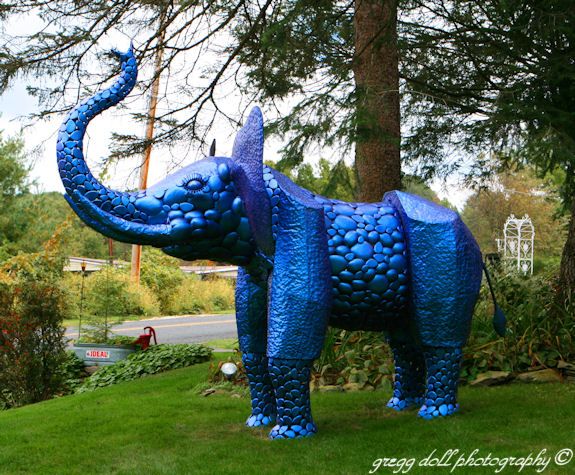 This elephant is a new addition since our last visit in April 2013. It sits in Mr. Ed's front yard.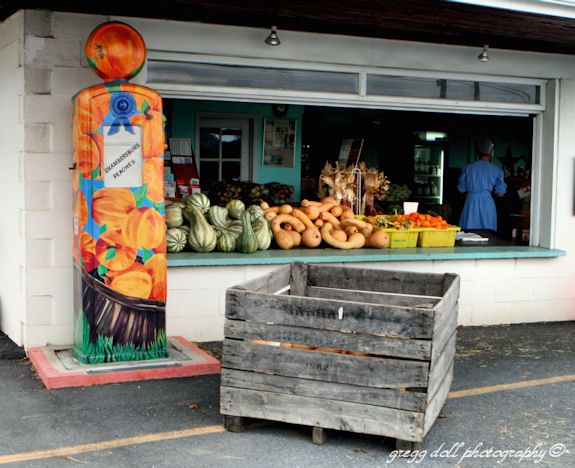 Our final stop before hitting the mountains was on the west side of Chambersburg where we stopped to pick up peaches and apples.