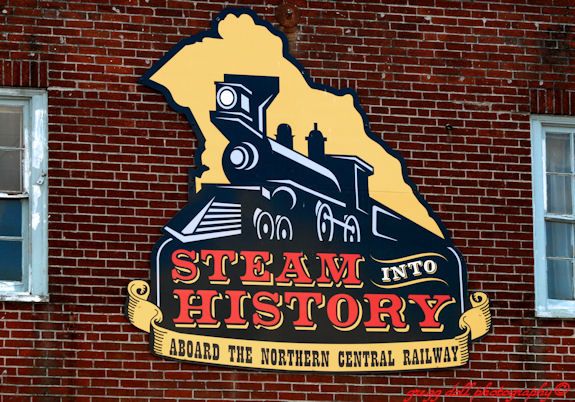 Logo over the entrance to the gift shop of
The Northern Central Railway
in New Freedom, PA.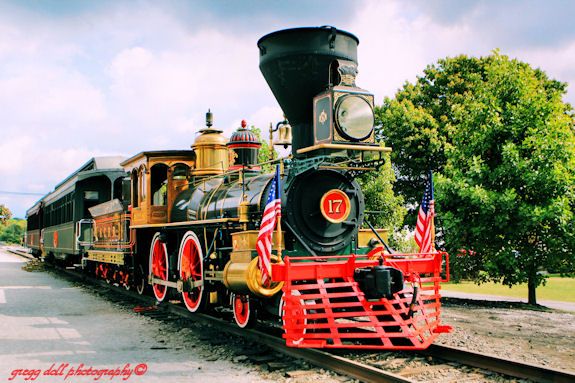 The replica of the steam train York that took President Abraham Lincoln to Gettysburg when he gave his famous speech on November 19, 1863 sits idle waiting for its mid-day run to Hanover Junction, PA.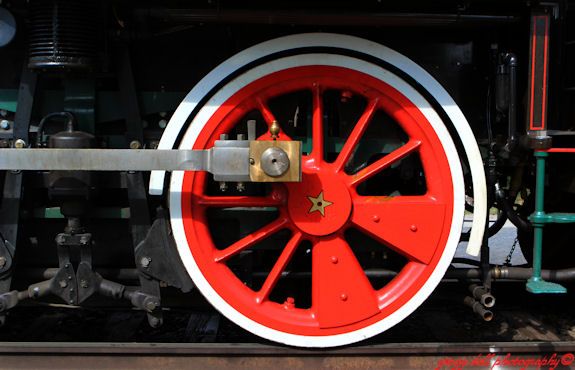 The York is known as a 4-4-0 engine meaning that it has 4 small steering wheels in the front and 4 main driving wheels in the center and no wheels under the rear of the engine.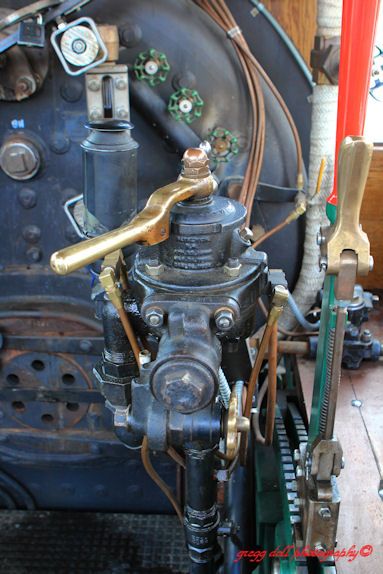 Engineer's controls on the starboard side of the engine. There is an exact copy of these controls on the port side of the engine as well.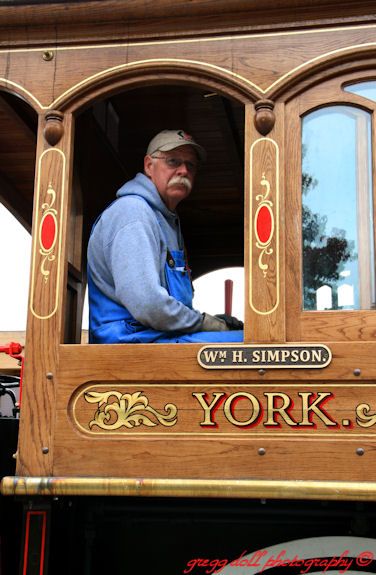 Train's engineer striking a pose.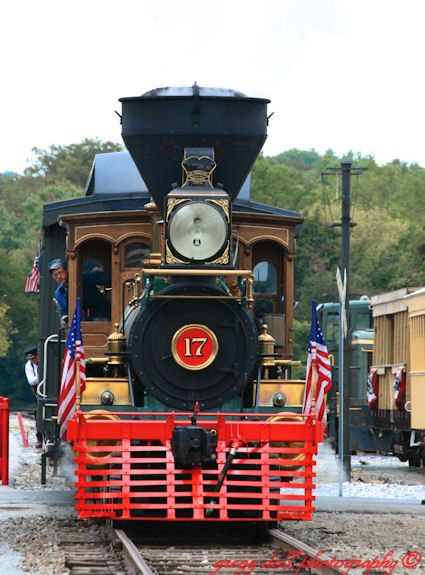 The second of the two train engineers watches the track as he moves toward the loading area for the afternoon run.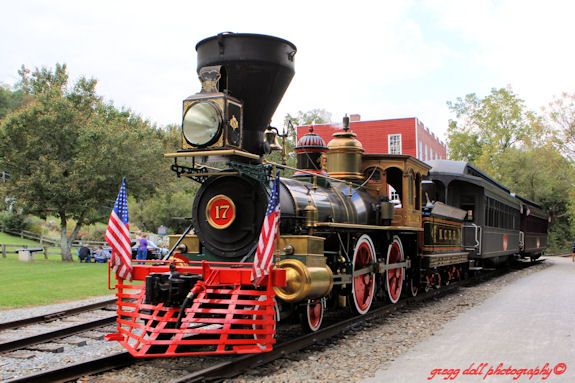 After an hour ride from New Freedom to Hanover Junction the passengers disembarked for a short rest stop and a tour of the museum inside the original Hanover Junction station.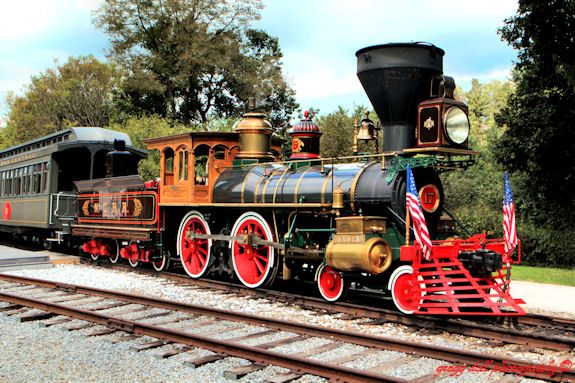 Once the passengers reload after their short break the York is ready for its return to New Freedom. The round trip from New Freedom to Hanover Junction and back takes approximately 2 1/2 hours and covers 10 miles in each direction.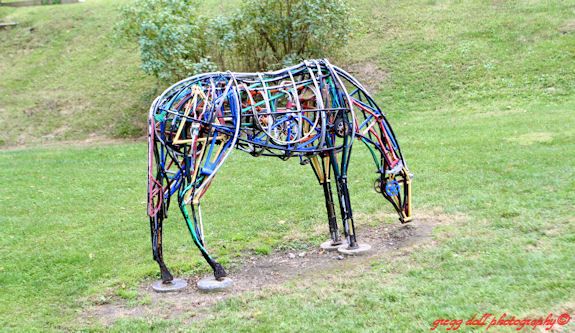 One of two art pieces located in the Hanover Junction park honoring the prominence of horse farms in the area.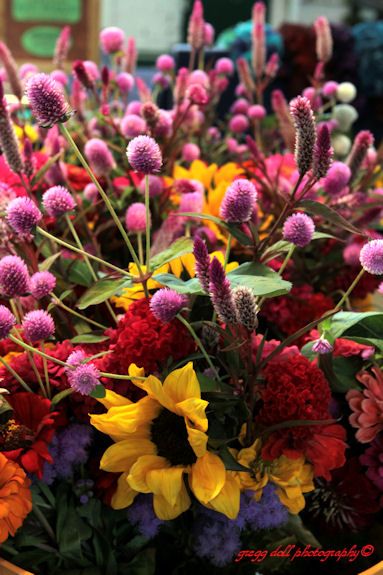 Flowers for sale inside the Central Market in downtown York, PA.
As the times change so do the looks and variety of the market stands.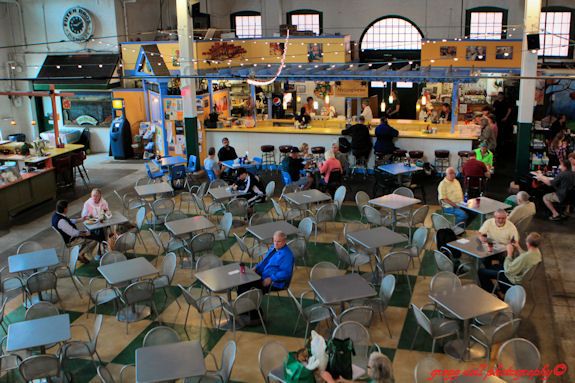 Areas that were once filled with individual vendors now take on a plaza feel with the area surrounded by a number of different food stands.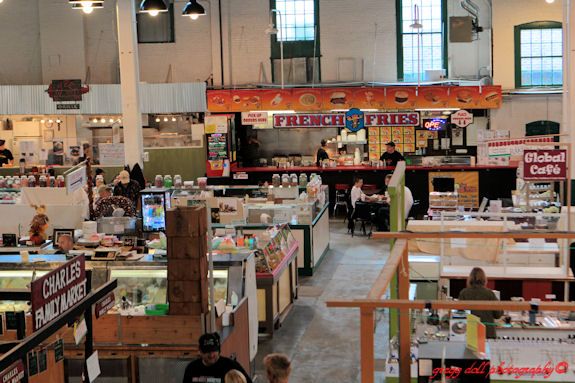 Because of new fire codes being instituted the market has more of an open air atmosphere as the roofs that once covered many of the stands are now gone.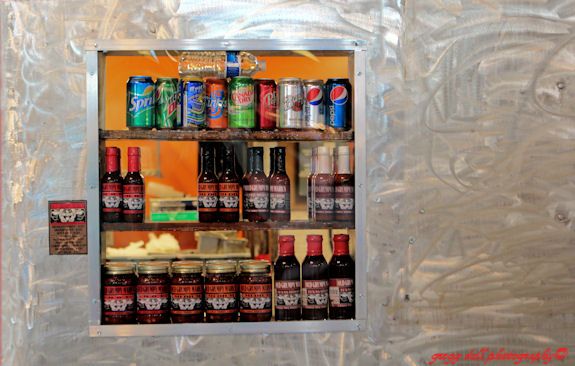 Hot sauces on display.
The downtown area continues to undergo a renaissance of sorts with an ever expanding display of art.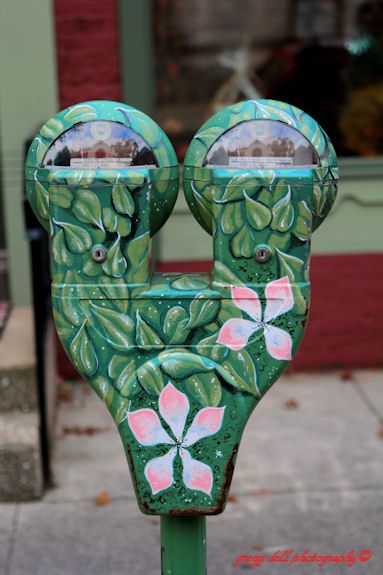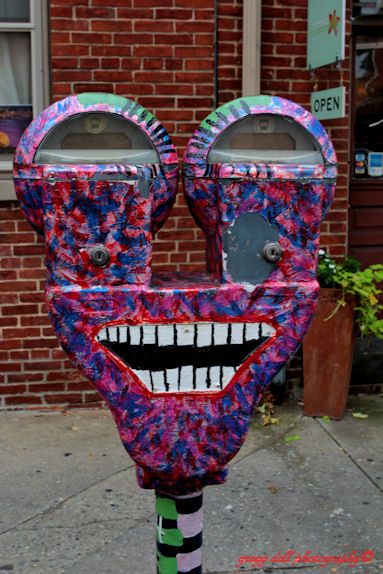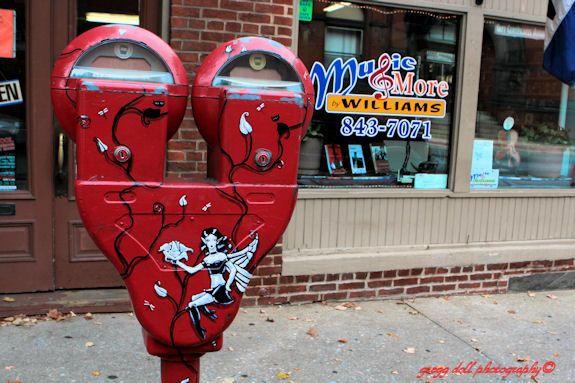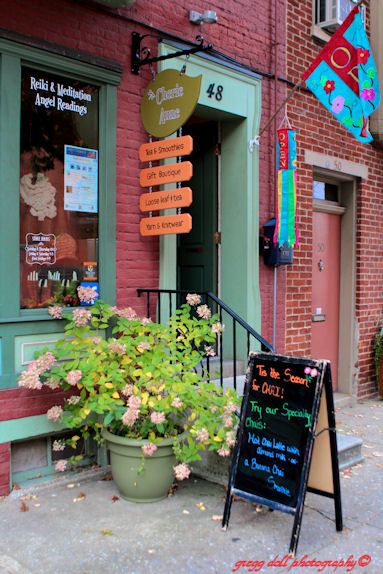 One of the many shops that dot Philadelphia Street near the market.
Industrial-design
art planters made from salvaged equipment from local closed plants and factories.