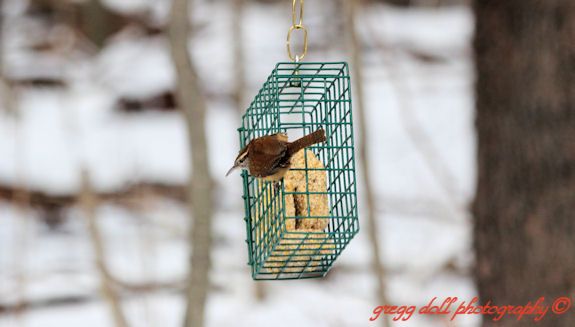 It seems that every year we get a visit from the Carolina Wrens This is our second this season. They come and spend a couple of days and then disappear.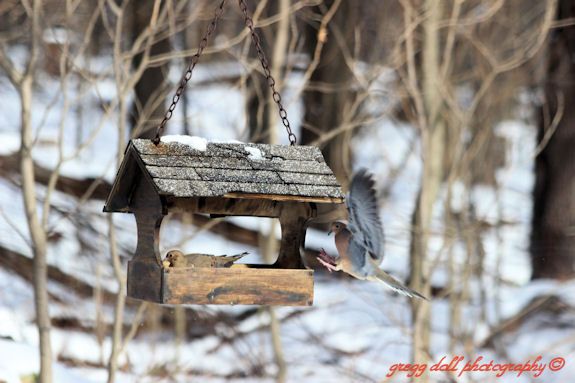 A pair of Mourning Doves paid a visit to the grain feeder.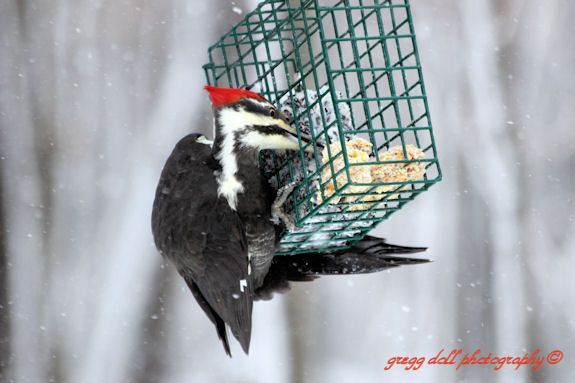 After our suet feeder was hit for the second time this year by the bears I was forced to go to a larger feeder and it seems to be more to the liking of the Pileated Woodpeckers.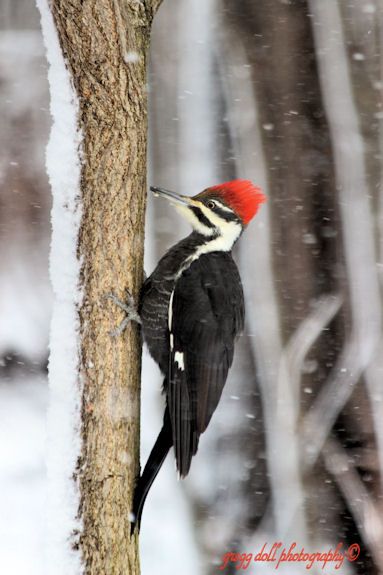 I don't know why, even though we see the male Pileated Woodpecker near the feeders he never seems to come around as much as the female. From this point on the tree it is a quick jump to the feeder.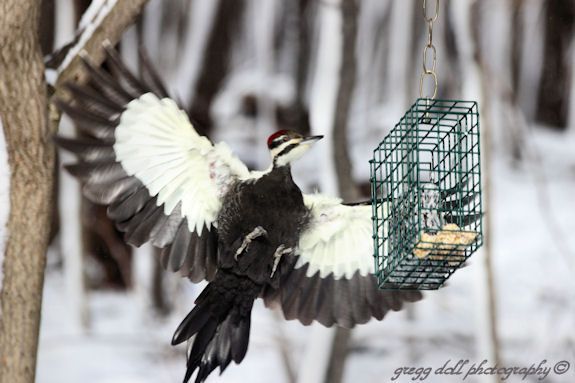 It's taken several weeks but I finally got a decent photograph of the Pileated Woodpecker with its wings spread out just before landing on the suet feeder. I've come to the conclusion that if I move the feeder another foot or two to the right, I could get a shot of the bird with its wings fully exposed.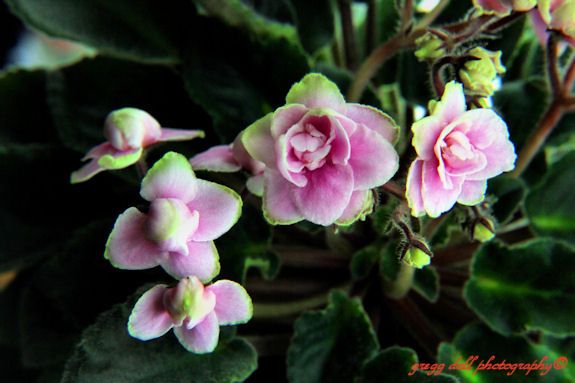 African Violets blooming in a north facing window.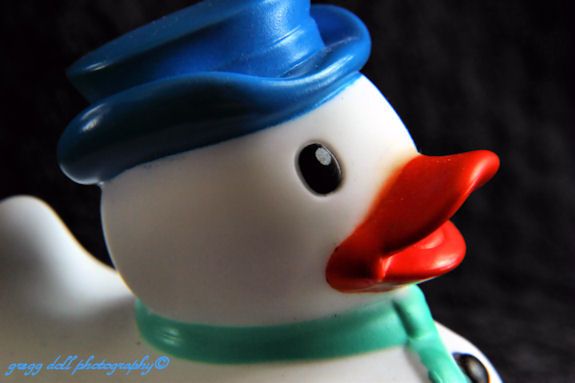 Close-up of one of my rubber duckies.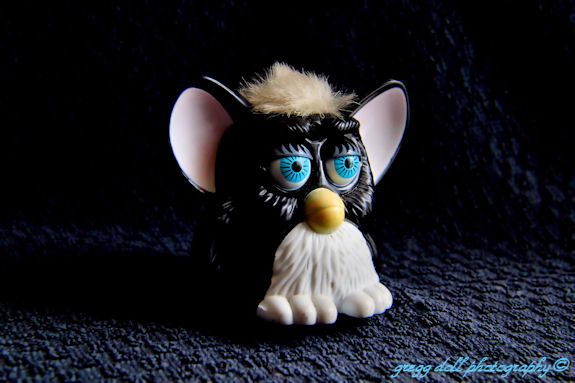 Furby -- 1998 McDonald's Happy Meal toy.