It's been too cold to go out and do too much around the area so all of the photographs this week were shot in the yard.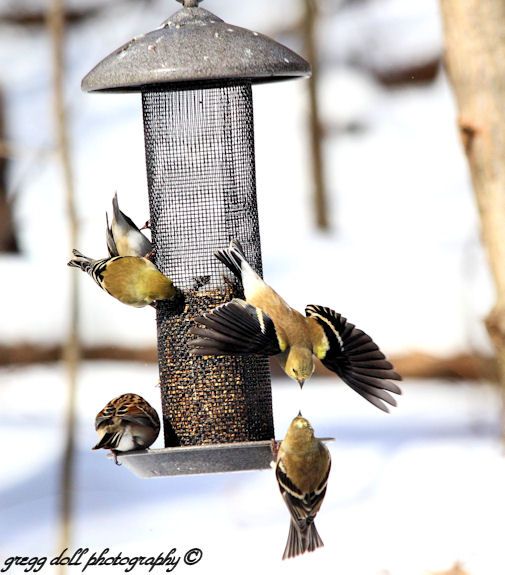 Goldfinches vying for a position at the feeder.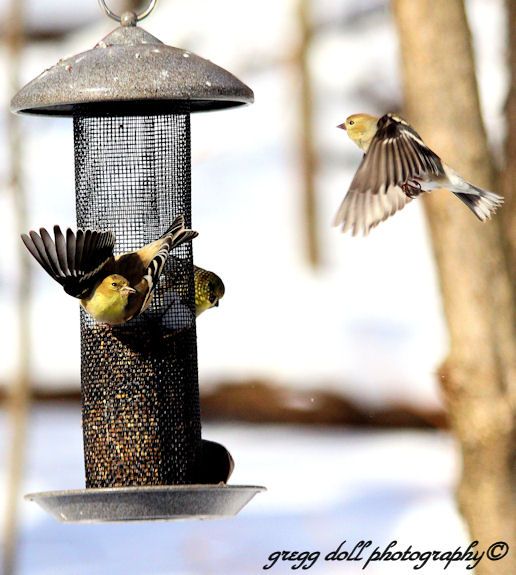 On the defensive.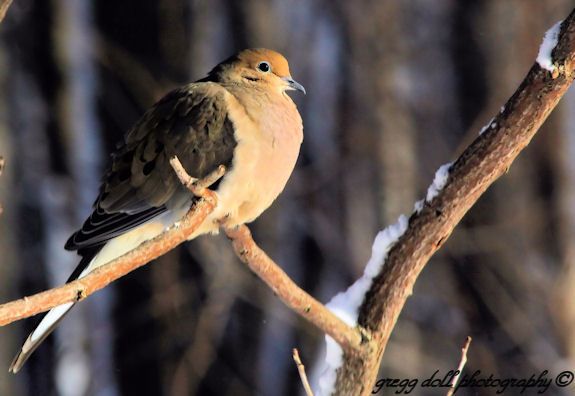 Mourning Dove sitting on a sassafras branch.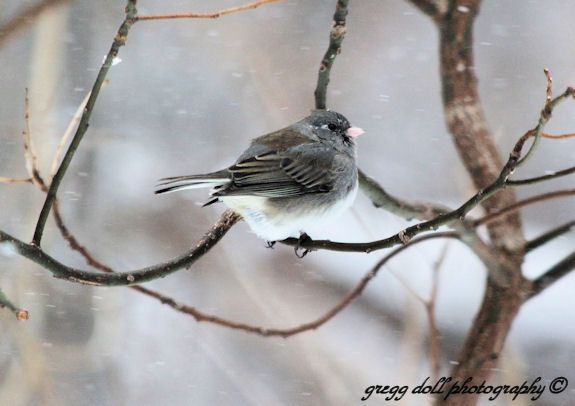 Dark-eyed Junco braving the winter snow.
The next five photographs show a female Pileated Woodpecker as she gets ready to make use of the suet feeder that we have hung out.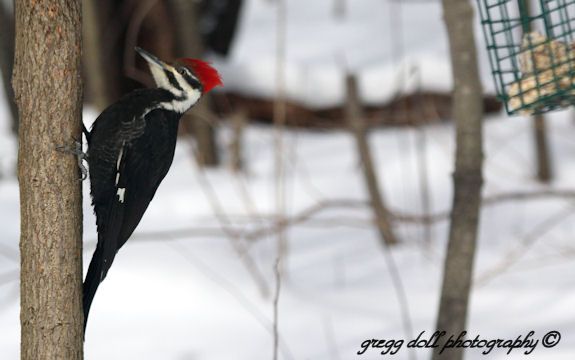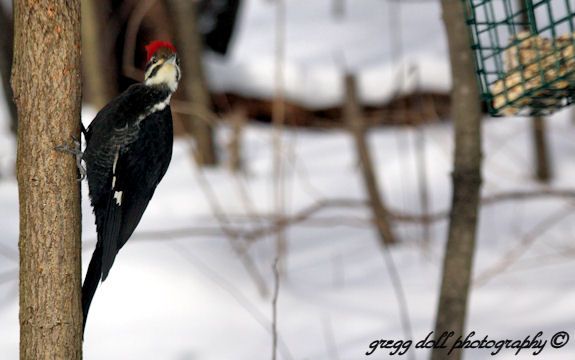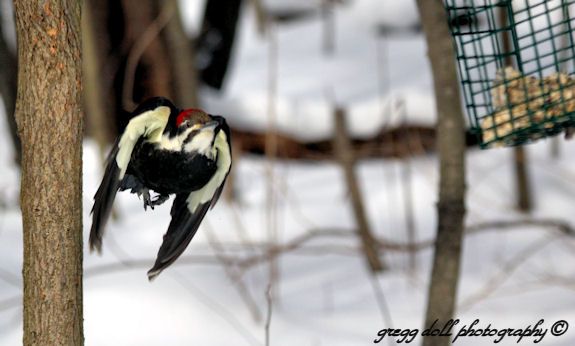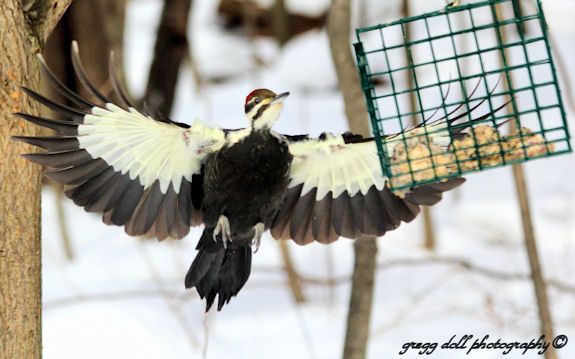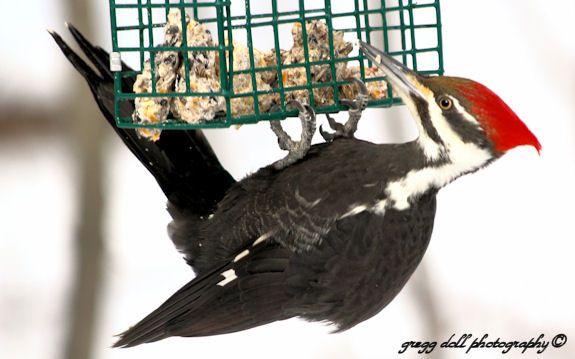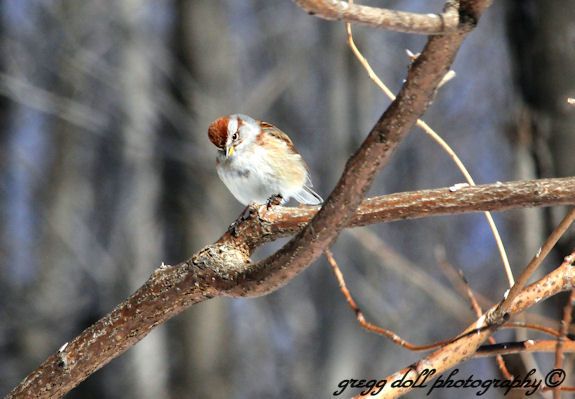 Chipping Sparrow sits on a branch checking out the feeder.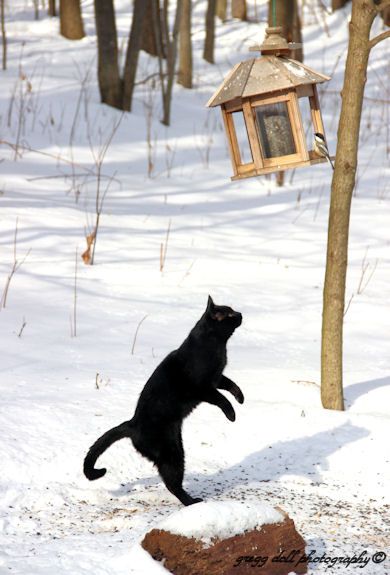 We have no idea where this black cat came from. It showed up here a few months ago and kinda took up residence underneath our garden shed. It hasn't been a bother until now so its fate is still in question.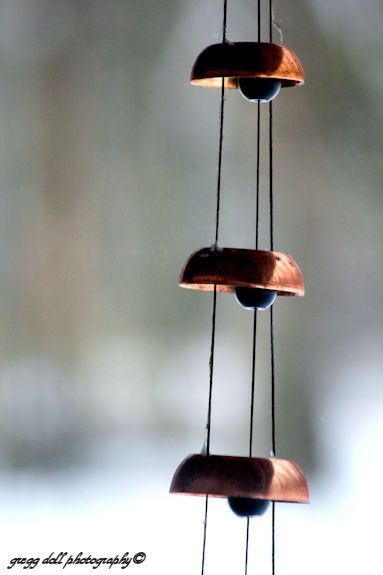 Temple wind chimes.
Tree stump sticking up through the snow.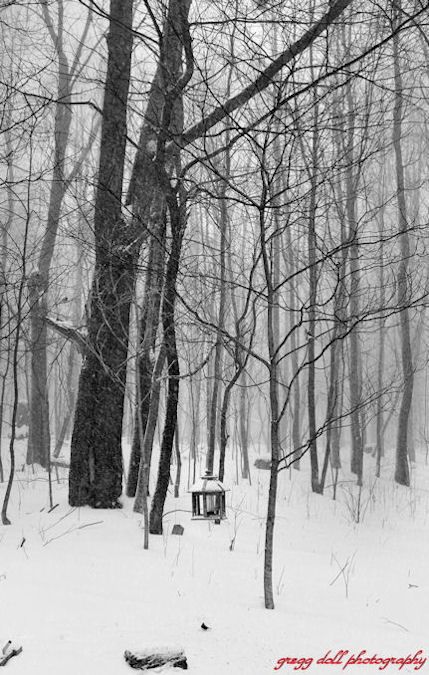 Looking out the window early one morning at one of our feeders in a blowing snow.