I've developed a new interest in air plants. I sent away for a small collection and scavenged through craft stores and resale shops for containers so I could "plant" them.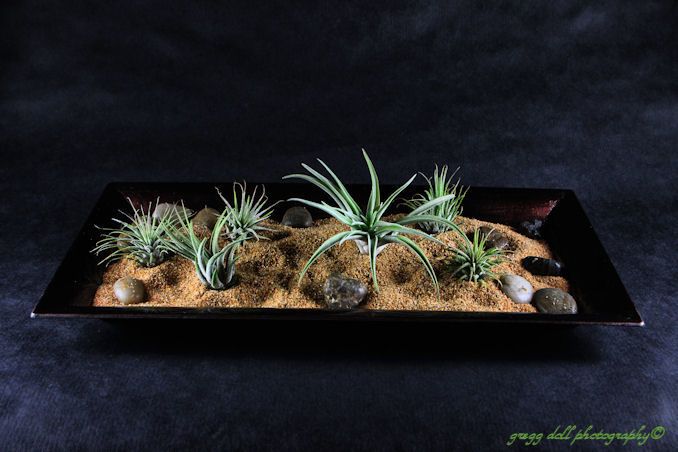 Collection of air plants 1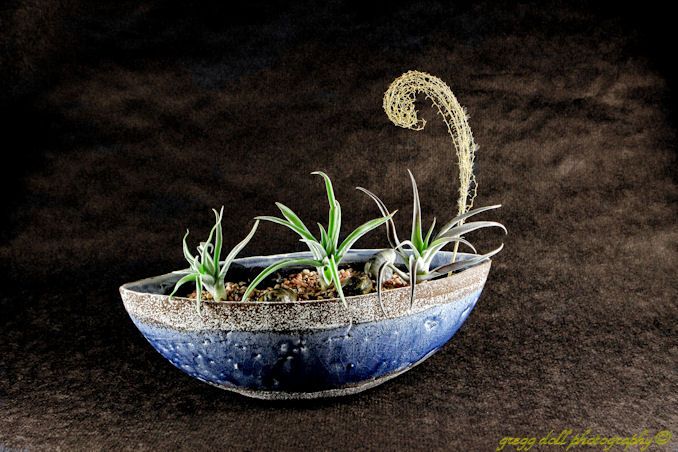 Collection of Air Plants 2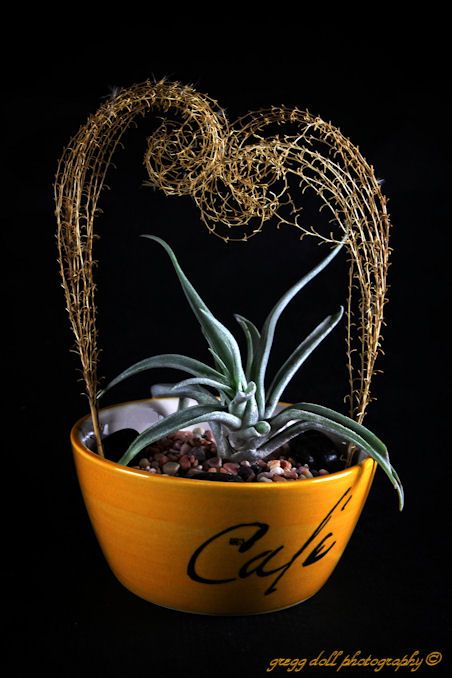 Collection of Air Plants 3
I went down to Homer City to pick up a treadmill and stopped along Old Route 119 North to shoot the next 8 pictures.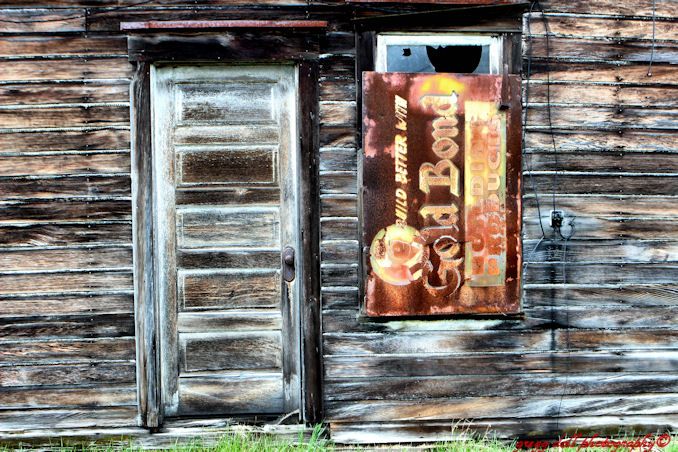 Old lumber yard office.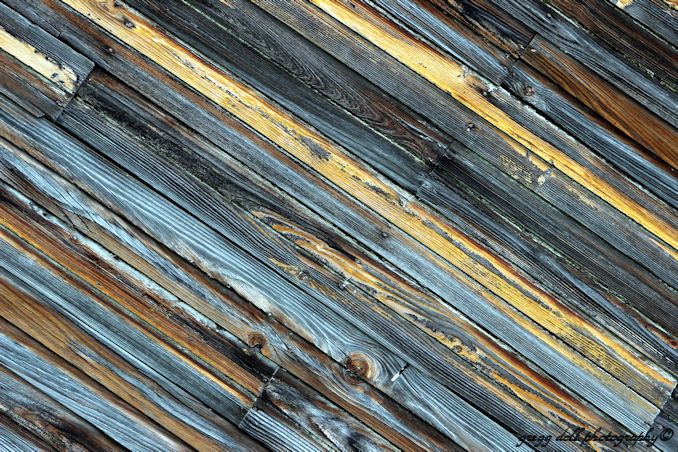 Back wall of the lumber yard building. Shot at an angle just to add a little style to the old weathered wood.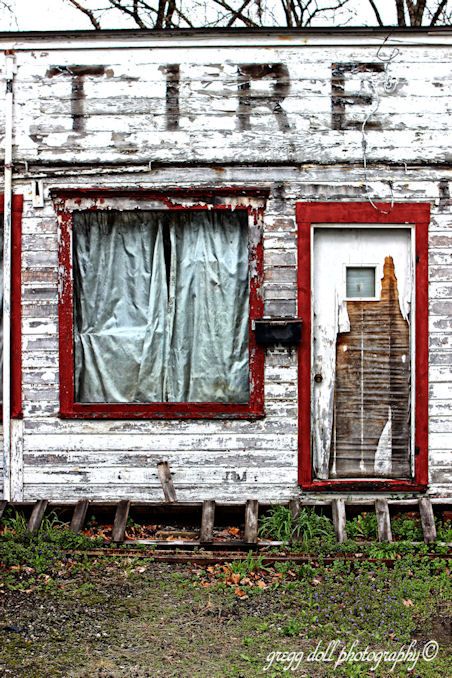 1970s abandoned tire shop.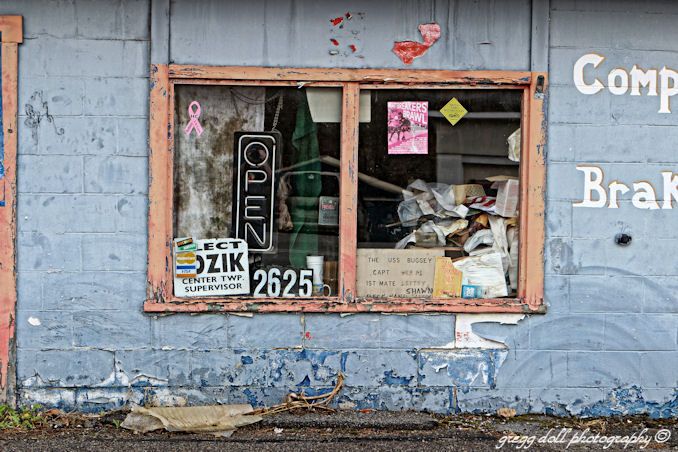 Another abandoned building along Old Route 119 is this old filling station.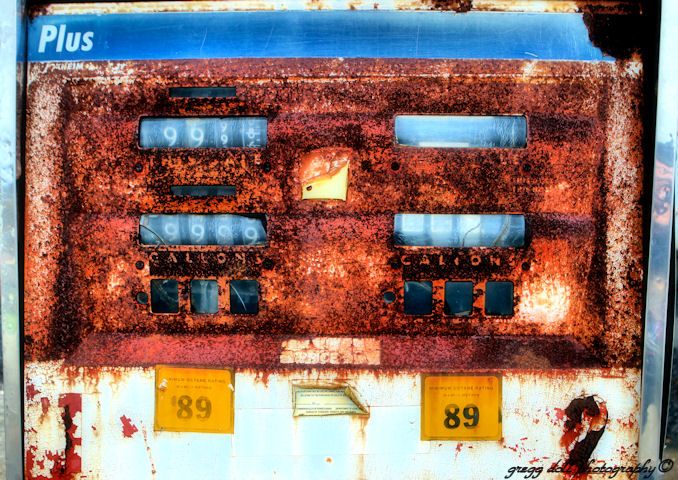 This old gas pump has seen better days.
Oil storage tanks.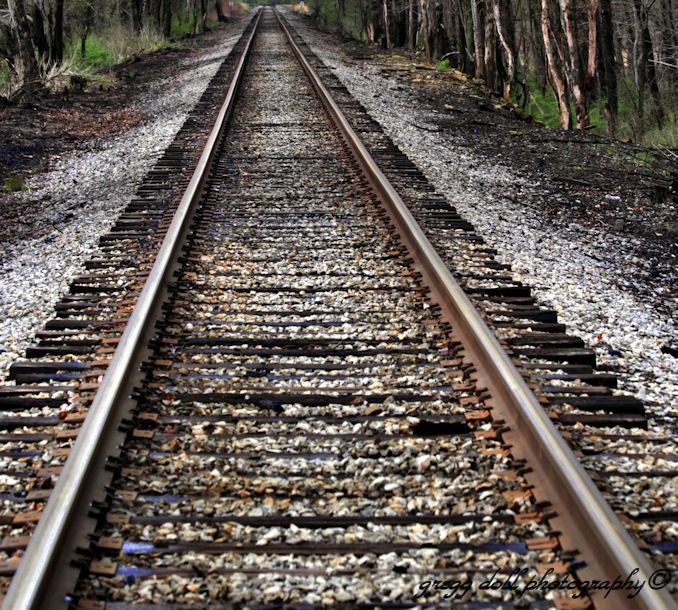 To infinity and beyond.
Railroad tracks belonging to the Buffalo and Pittsburgh Railroad.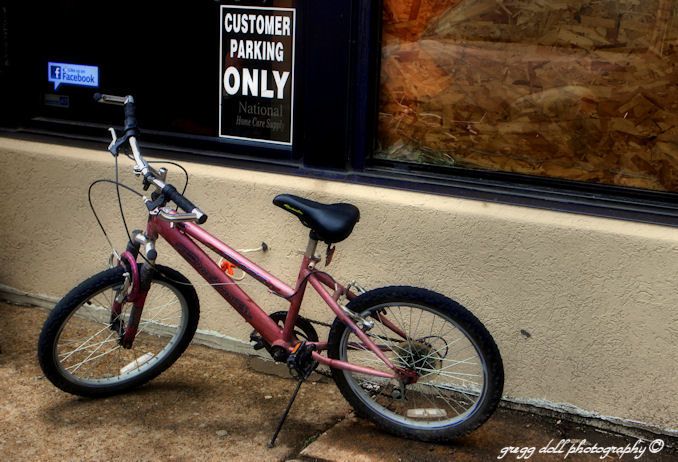 Every kid deserves to have parking for their bicycle when shopping at the local merchants.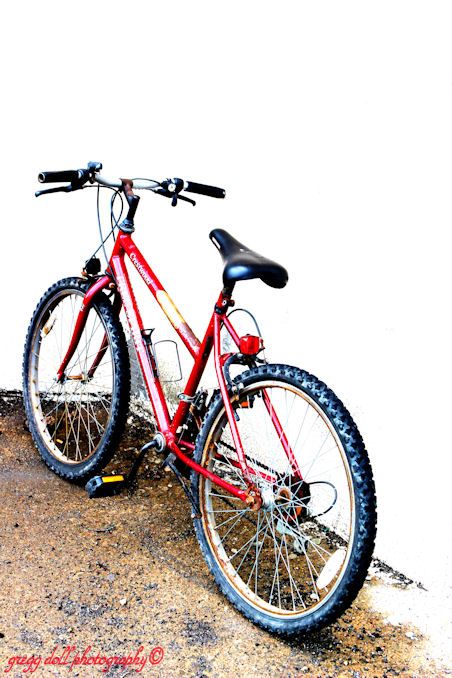 You can tell that this bicycle is more than likely in a small town because it's not chained to something.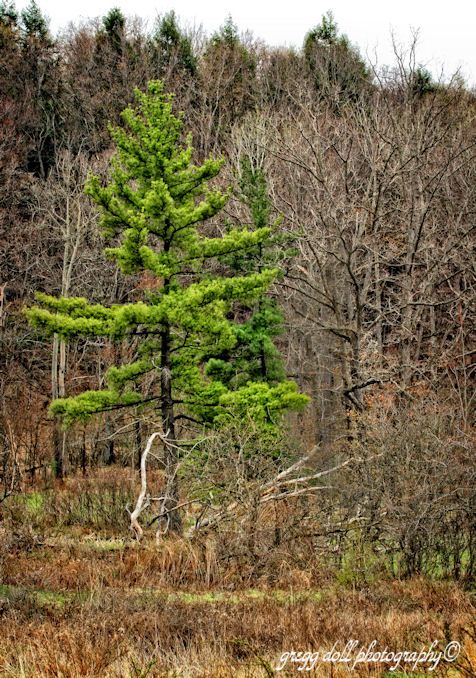 Shot of a pasture outside of Emeigh, PA.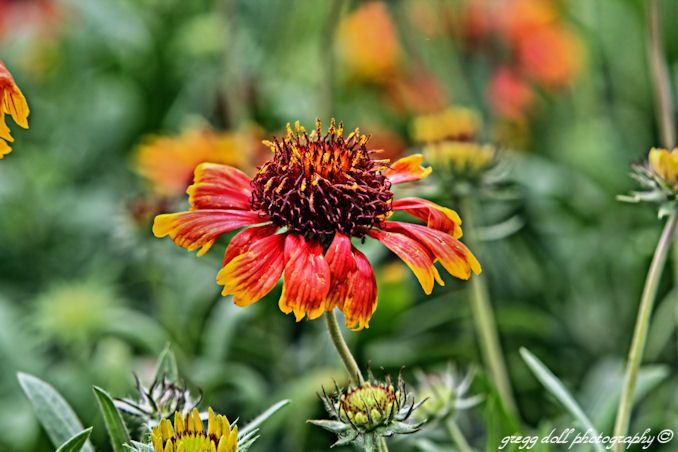 Gallardia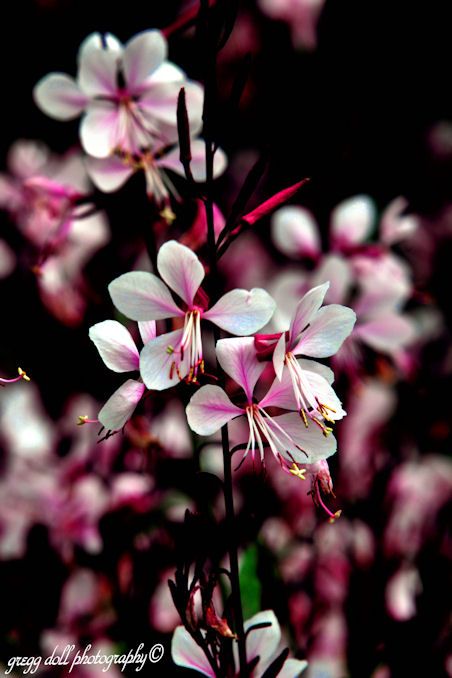 Not sure what this is but it sure is a pretty flower.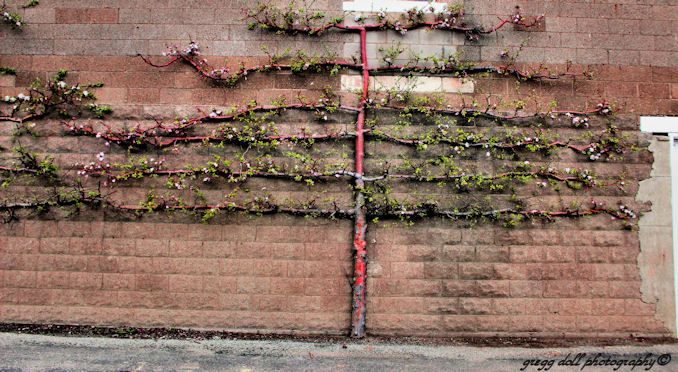 Musser Nursery on Route 119 North of Indiana, PA.
No one knows who, when or why this apple tree was planted alongside this building. It does make an interesting photograph.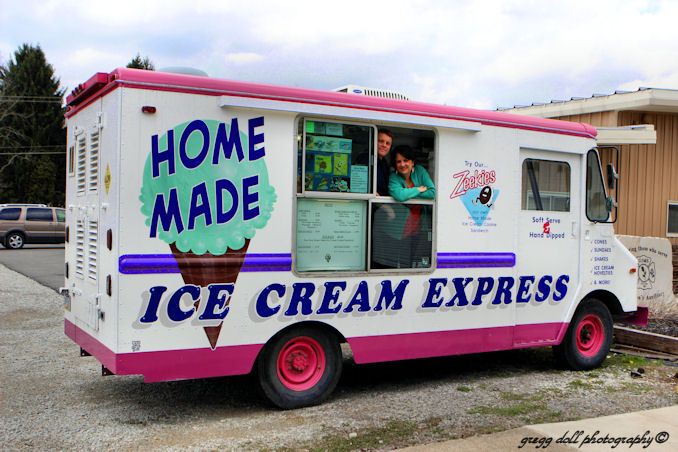 On the way back home with our collection of new plants for the garden, we stopped in Clymer and had an ice cream sandwich from this truck. Be-aware, the sandwich consists of two large chocolate chip cookies with homemade ice cream inside. We split it and it was still a lot to eat.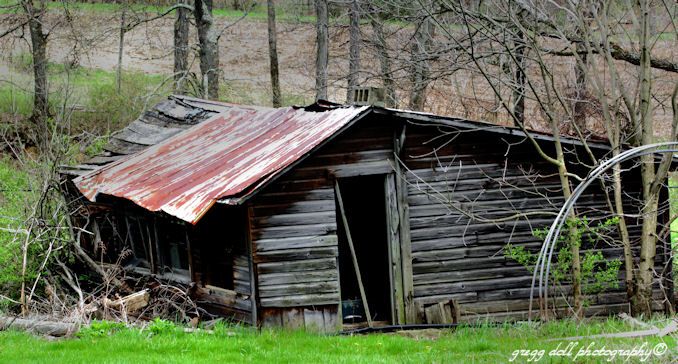 Old storage barn.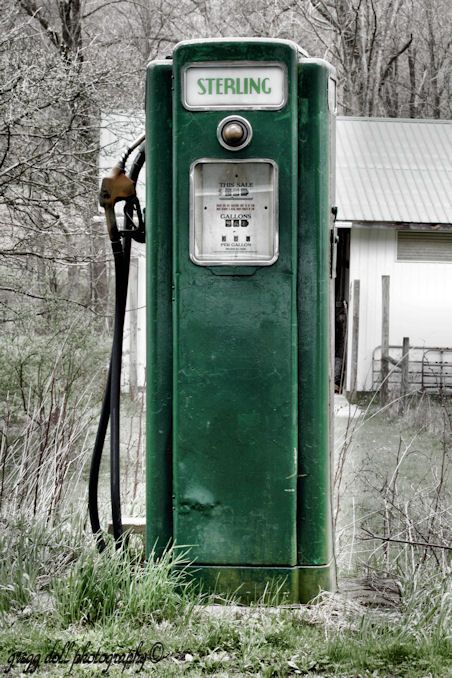 I couldn't find much information on the internet about this Sterling Gas Pump but I do know it is probably from the1950s and the price per gallon of gas is listed at 28.9 cents per gallon.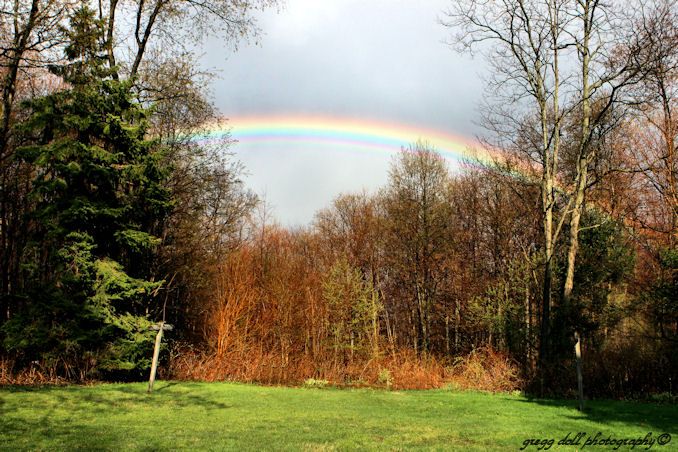 Rainbow between the ridges.