A few more pictures from our recent trip down to Luray, VA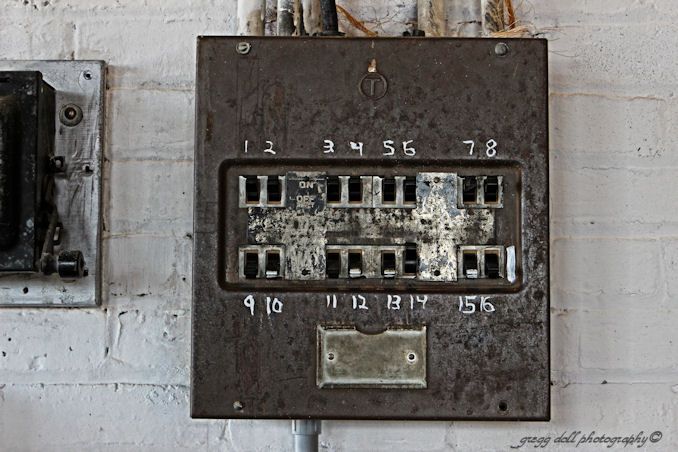 Electric box on the wall of the Warehouse Art Gallery in Luray.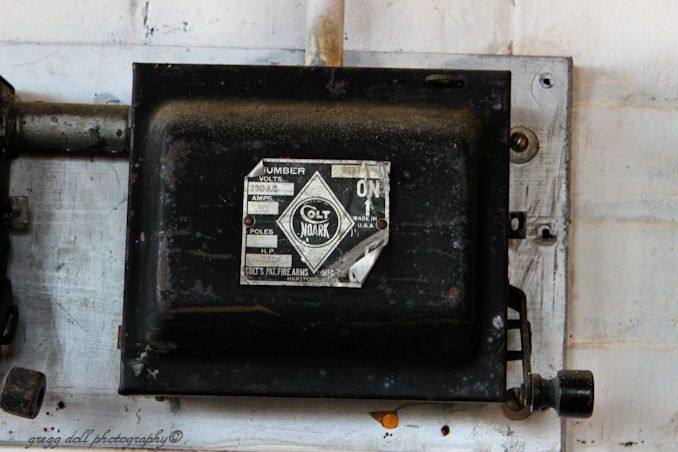 This electrical unit caught my eye because I have neer seen something like this that was built by the Colt Firearms Compay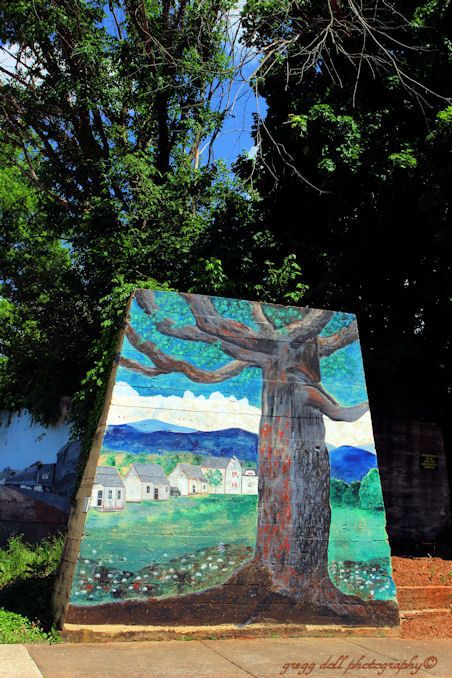 Real and surreal come together to create this piece of art.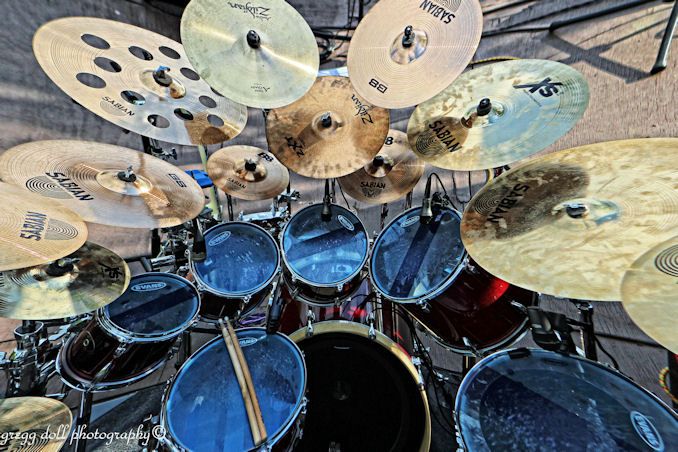 Drum set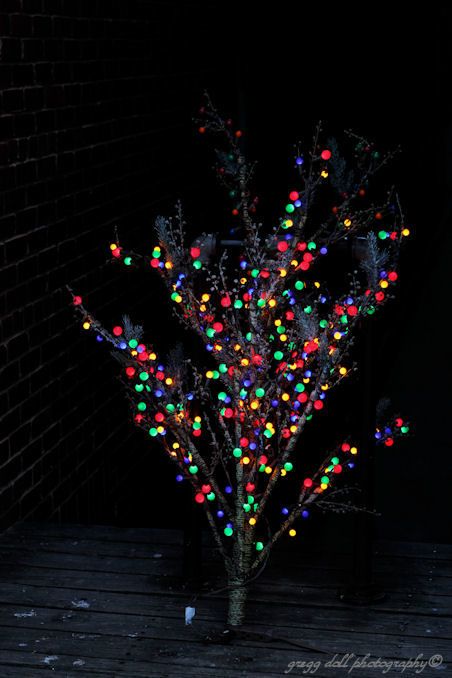 A light covered branch from a tree used to mark the entrance to a music concert in downtown Luray, VA.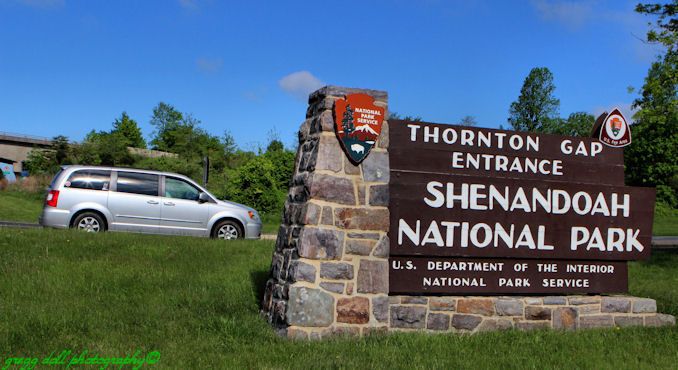 Thornton Gap entrance to the Shenandoah National Park which is just east of Luray on Route 211.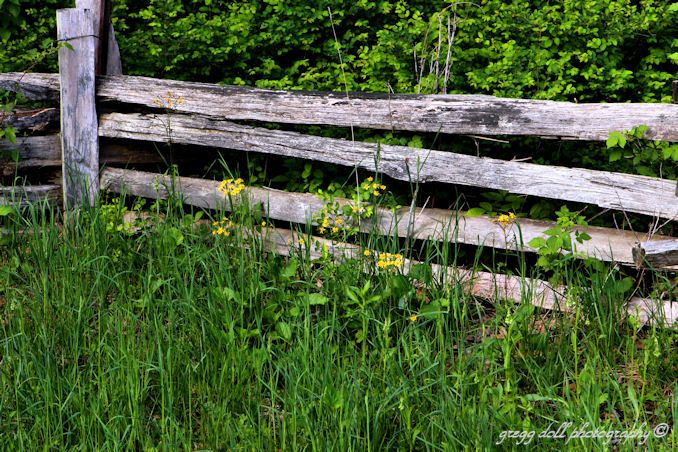 Split rail fence along the road.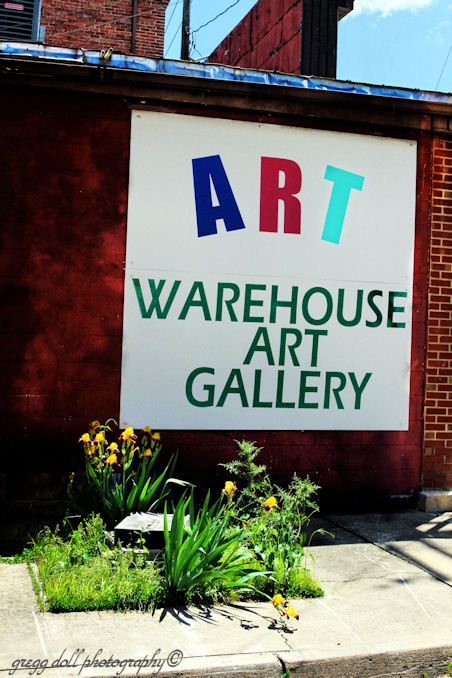 My favorite place in all of Luray, and it is free.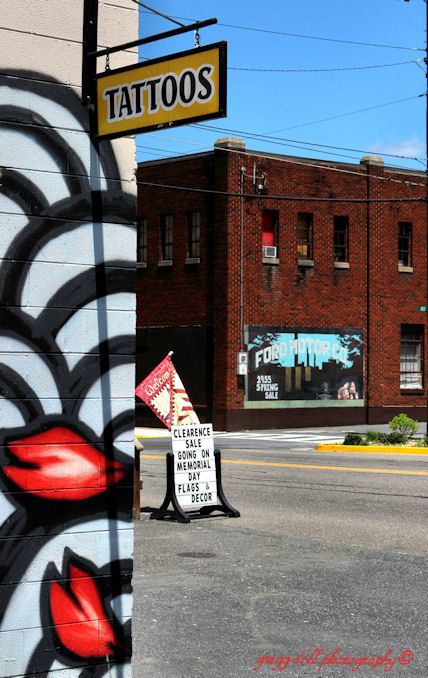 Wall art.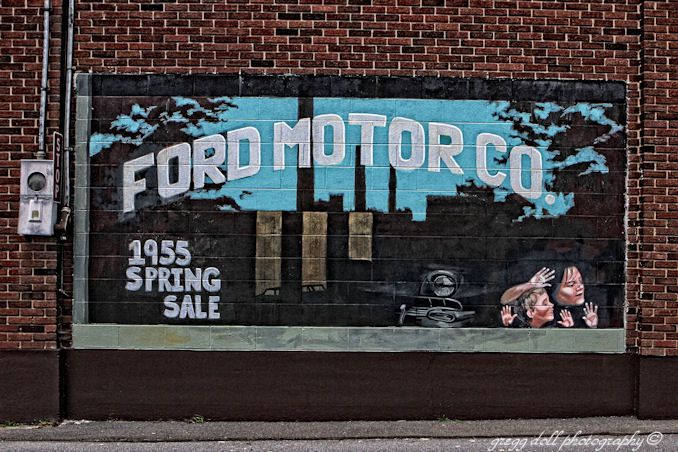 Wall art on the exterior wall of the old Luray Ford auto dealer.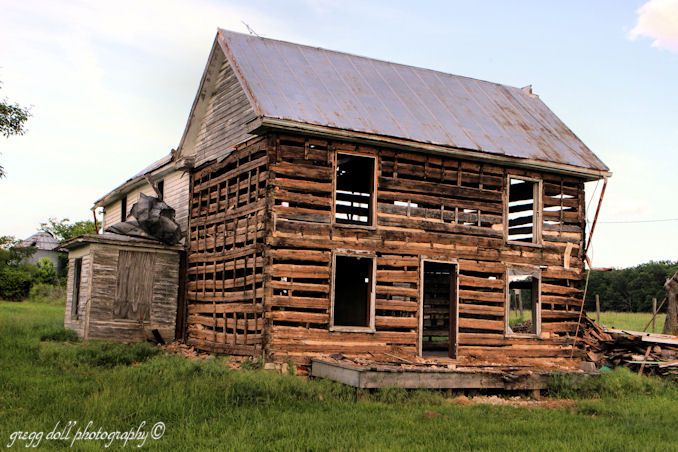 When the owner of this building started to tear it down they had no idea what they were going to find. It was quite a surprise, to say the least.
A finger pointing the way to the wine distillery in Sperryville, VA.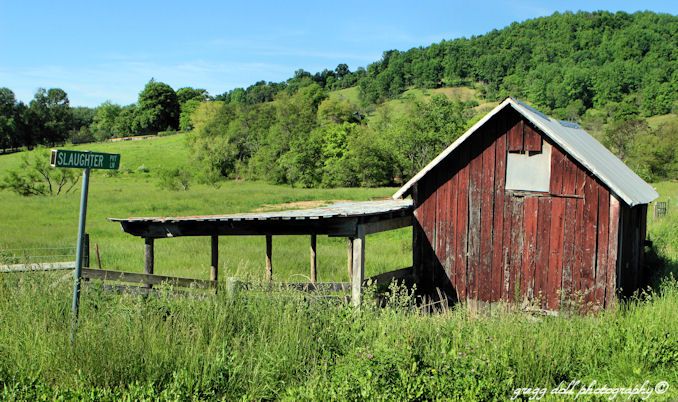 It might not look like much but this is an area used to load cattle onto transport trucks.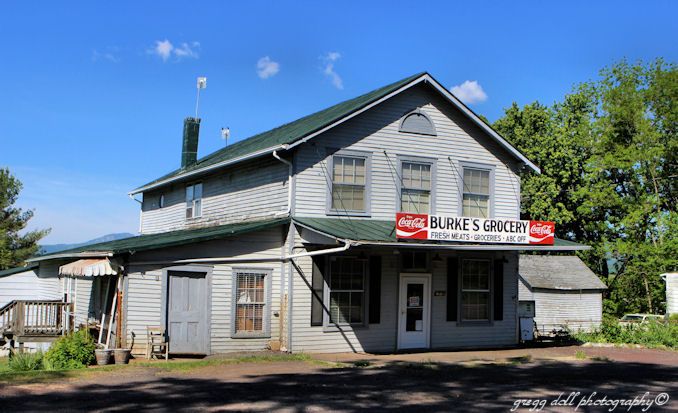 Burke's Grocery along the road to Culpepper, VA.
Haley Fine Art Studios, Sperryville, VA.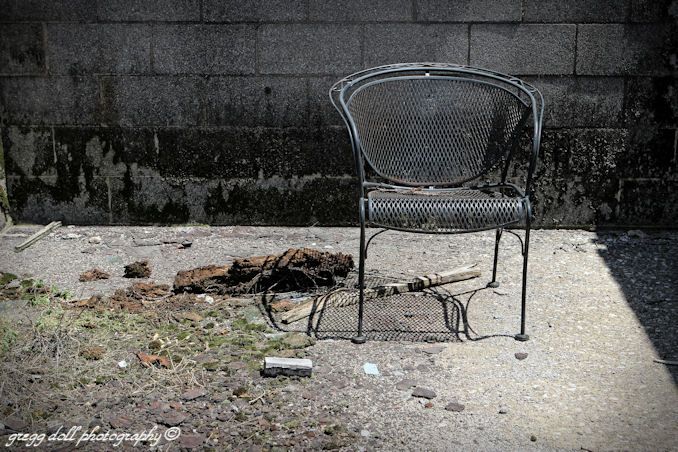 An old black chair hidden behind an antique shop.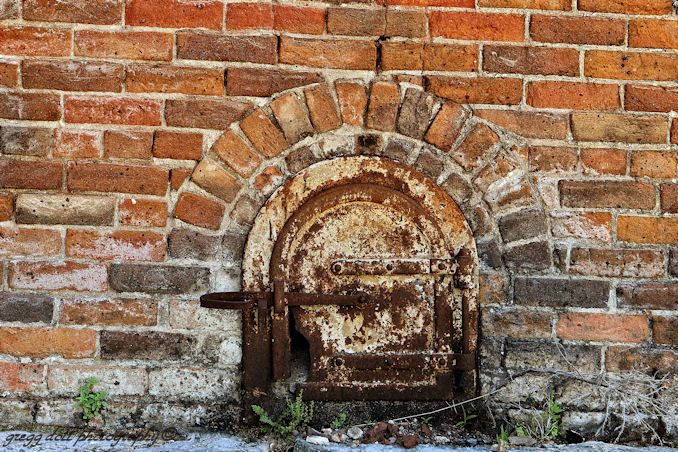 Cleanout door on an old 60 foot chimney.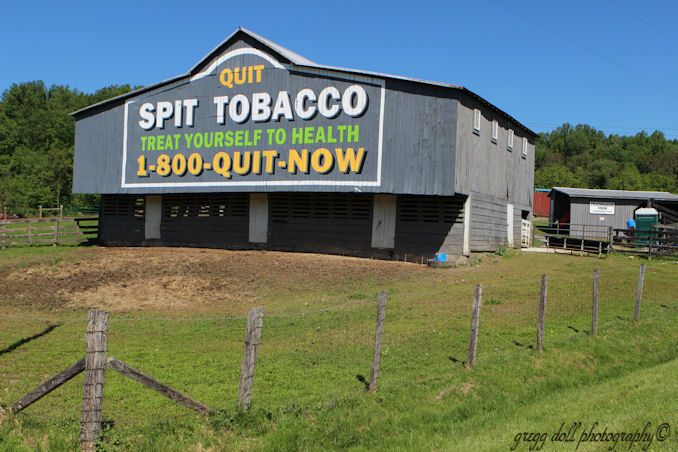 On our way back to Pennsylvania this building really caught my eye. Not only because of the color but also because of the message as I have never seen one before.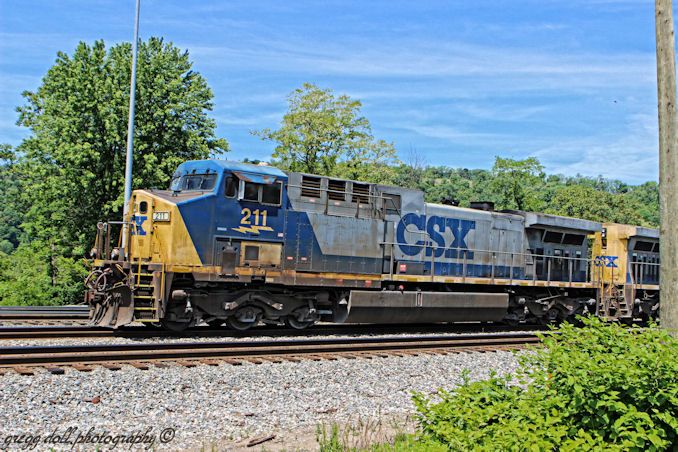 CSX Diesel number 211, a CW44AC, idles along the mainline while waiting for through traffic to go by.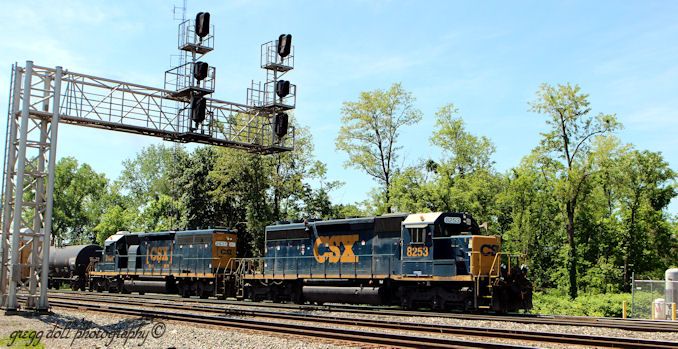 Two of CSX railroads remaining SD40-2s roll through Cumberland, Maryland.
A bar sitting next to the railroad tracks in Cumberland features wall art which depicts several interesting areas around Cumberland.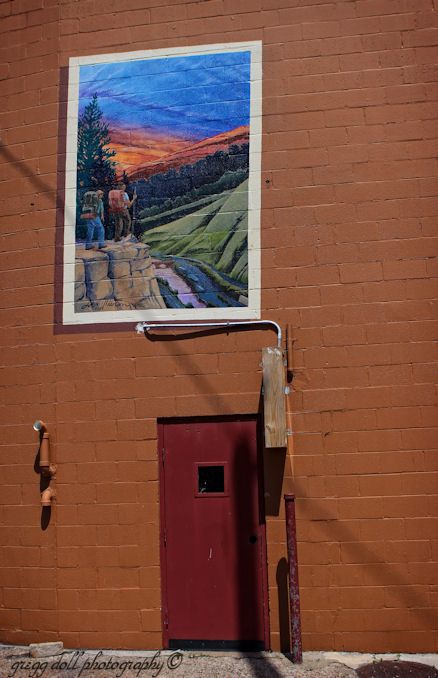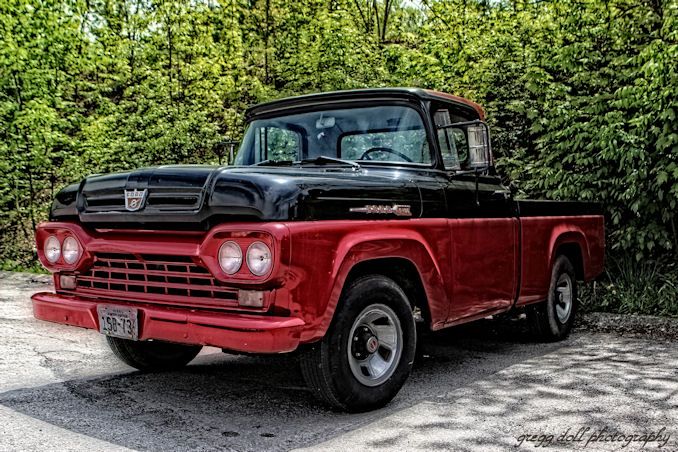 1960 Ford F100 sitting in front of a grocery store in Cresson, PA our last stop before home.