This week's blog was shot in Patton, Pennsylvania during the Fourth of July 2014 Weekend. A lot of people think that taking pictures of fireworks is something that they would never be able to capture. But it is really not all that hard. Besides your camera you'll need a few other pieces of equipment to make the shooting successful.
A wide angle lens the standard 18 to 55 is good
you'll also need a tripod and a cable release.
The info that I am sharing today is strictly about how I got the results that you see here. To find out how to setup your camera other than the settings that I've used you can find a lot of good instructional videos on YouTube. Because I wanted to have more control over what I would see at the end of the night I used the following settings.
I first set my lens to the widest view (28 mm) because I was using a 28 to 70 Canon lens.
I set the dial mode to B (bulb) and my ISO to 125
The shutter aperture was set to f/9.
Most of my exposures started as soon as I heard the sound of the shell taking off from the ground and I held the remote shutter release button down for between 1 and 4 seconds depending upon what I seeing in the sky. If possible you should get to the display area a little early so that you can get an idea of where the fireworks are going to be exploding in the air. If not, just take your time, look through the viewfinder to get the first ones set up and after that you are fine.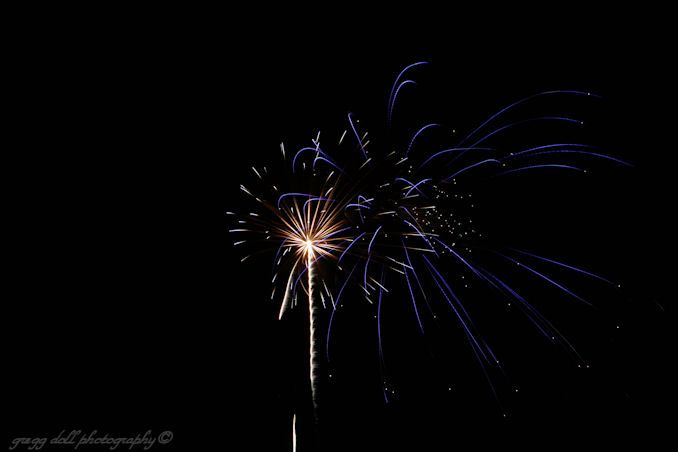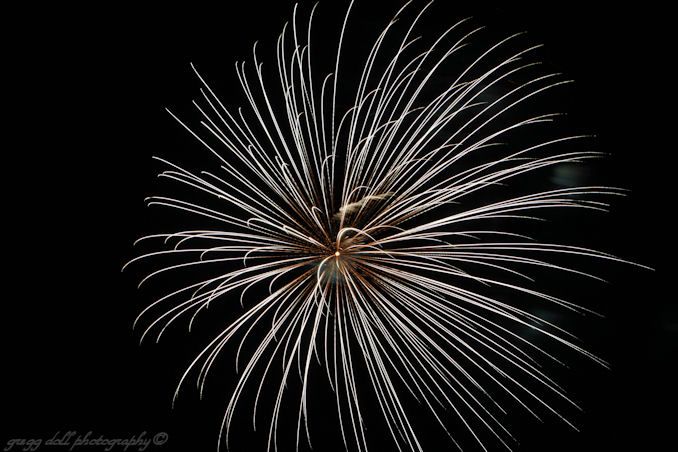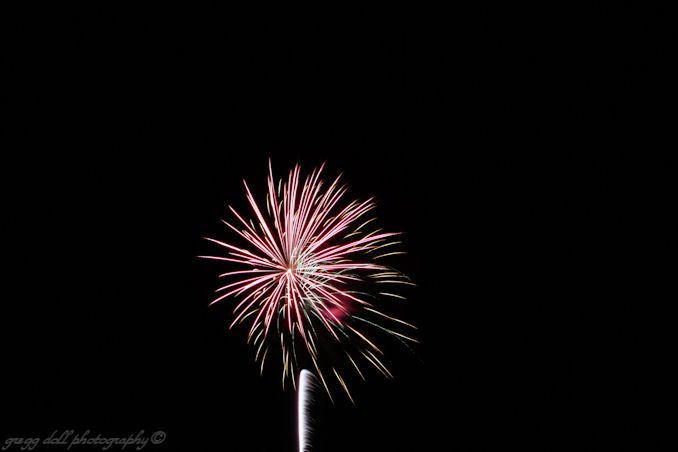 l