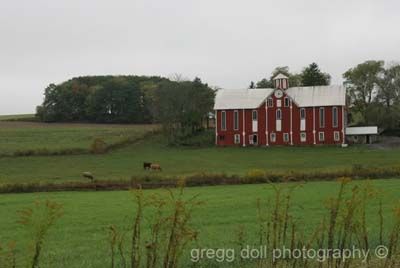 This idealic scene is just south of Jerome, PA off Route 601.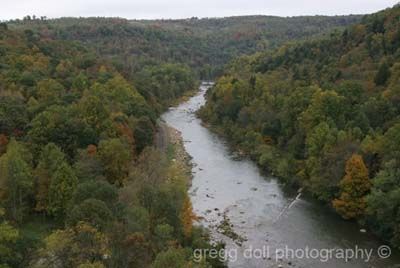 Stoney Creek as seen from a bridge on Route 219 south of Johnstown, PA.
The following four pictures are of the Powder Puff Game at Cambria Heights High School in Patton, PA. The junior and senior girls play against each other in football and the male football players are the cheerleaders. Only in PA!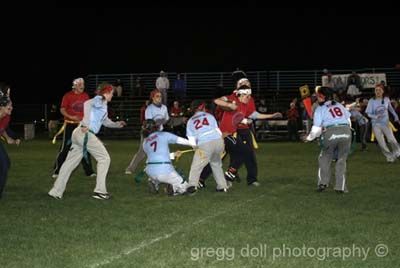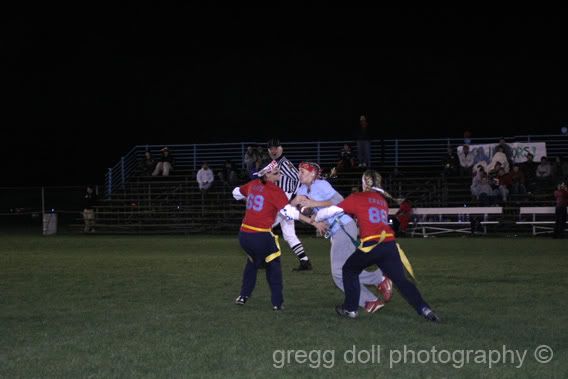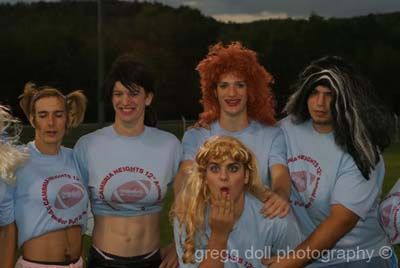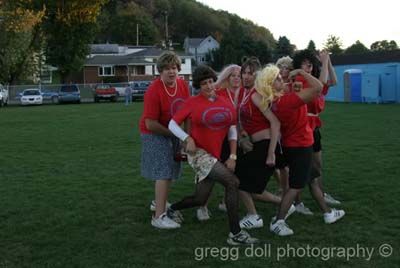 Fort Ligonier Days
, a juried arts and crafts event which takes over the whole town of Ligonier, PA for three days in the fall. From the time I parked in this church parking lot and walked thru the town, these are some of the sites that struck me as being worth a picture.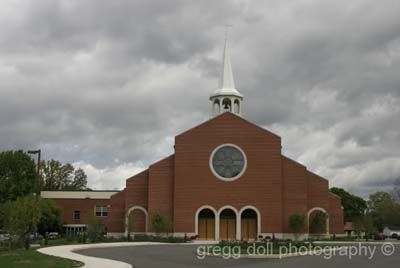 Holy Trinity Catholic Church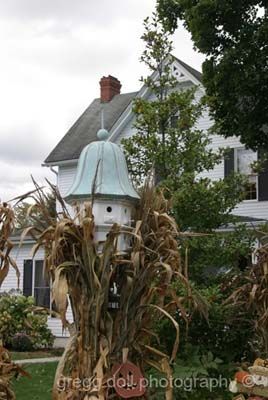 Yard decoration.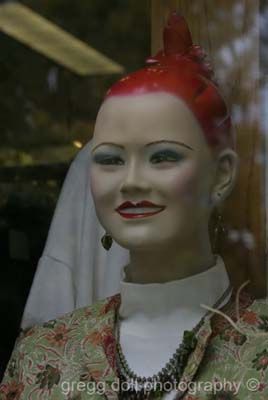 A store window mannequin.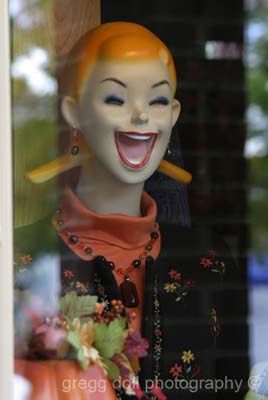 Another store front mannequin in the same store.

On Main Street in Ligonier, PA.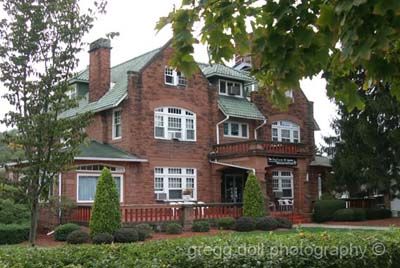 This historic building was McGinnis Hospital and is now The SurgiCenter in Ligonier.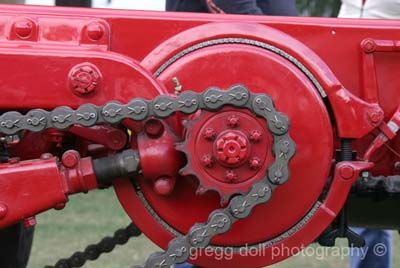 Close-up of a drive chain on the rear end of an antique Mack Truck on display near the Armory in Ligonier.

The SAMA, Southern Allegheny Museum of Art Museum, in Ligonier, PA.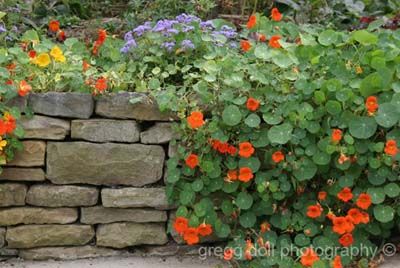 Flowers on a stone wall at the SAMA Museum on Route 711 South in Ligonier, PA.

Hastings, PA, 8:48 a.m., 19 October 05

Slickport, a suburb of Hastings, PA 19 October 05, 8:25 in the morning.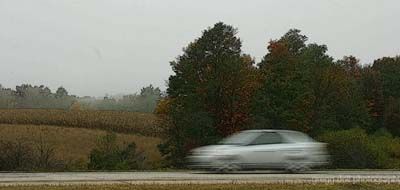 Fast car. A digital painting along Route 219.