The city of York was laid out in 1741 when it was still part of Lancaster County. York County itself came into being August 19, 1749. During the Revolutionary War York became the first capital of the United States of America. The Continental Congress met there between September 30, 1777 and June 27, 1778. On November 15 of 1777 the Articles of Confederation were adopted by the Continental Congress and for the first time the term United States of America was used.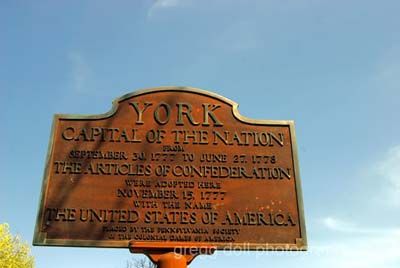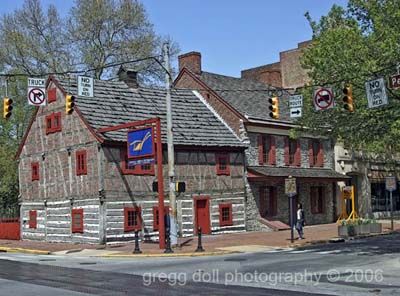 Plough Tavern, 1741, and the Gates House, 1751. For more information on this historic area of York go to http://www.yorkheritage.org


The Bobb House, built in the early 1830s.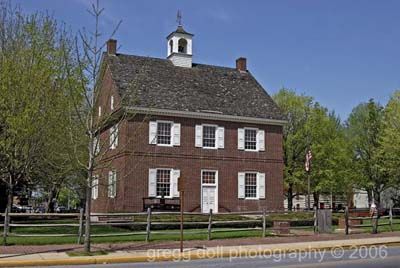 A recreation of the 1754 Colonial Court House, erected on this spot in 1976.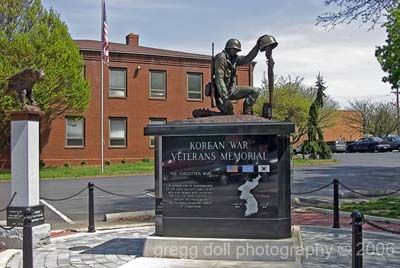 Korean War Veterans Memorial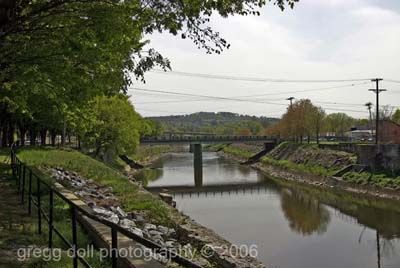 Codorus Creek, looking upstream.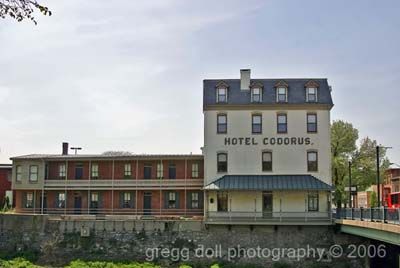 Hotel Codorus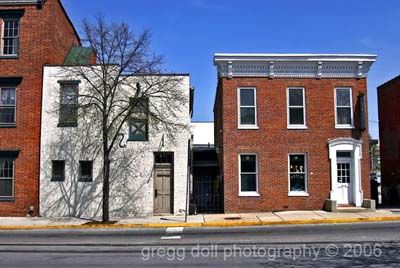 Restored buildings along Pershing Avenue.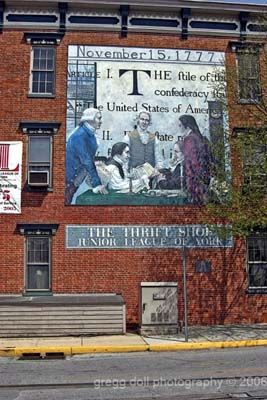 Painting depicting the signing of the Articles of Confederation.


William C. Goodrich, a black entrepreneur and freeman.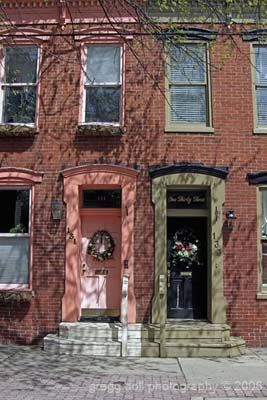 Doors on restored buildings along Newberry Street.


Old door found in an alley.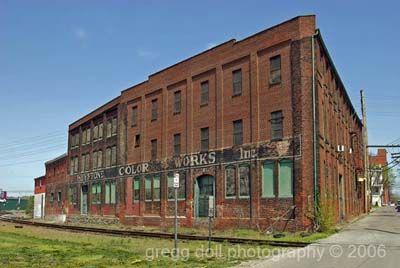 Abandoned Keystone Color Works.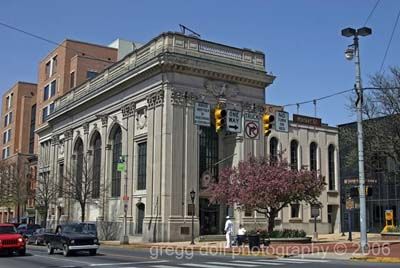 Bank in center square.


Arts Hall at the York Fair Grounds.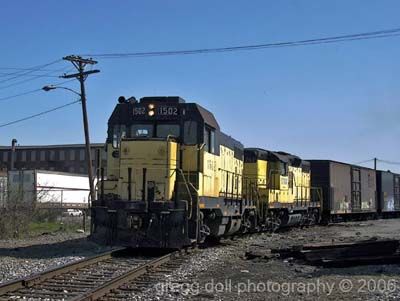 Still bearing the herald of the Maryland and Pennsylvania Railroad (Ma and Pa) engine number 1502, a CF-7 unit, leads engine number 1752, a GP-9 at a small switching yard along George Street.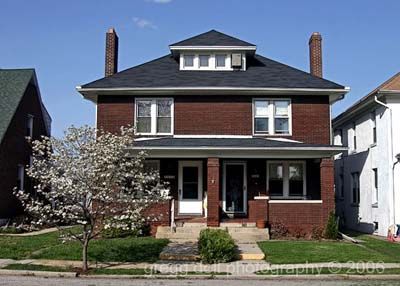 Roma's House