The 9th Annual Native American POW WOW was held at DelGrosso's Amusement Park, formerly known as Bland's Park, in Tipton, PA. Visitors to the park were treated to the full richness of our Native American brothers and sisters. The POW WOW is held on Saturday and Sunday featuring both male and female dancers in full regalia, Native American drumming and singing plus the works of Native American artisans. Native American food was also featured. If you are interested in traditional foods, please visit http://www.nativetech.org/recipes/index.php. This site is a rich resource for indigenous and traditional recipes.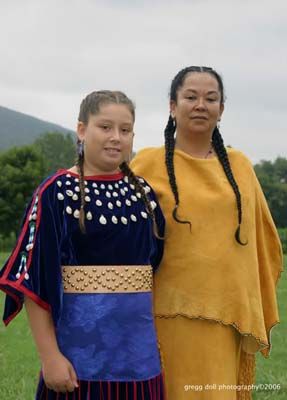 Cheyenne and Ivanette Yearsley, Daughter and Mother
Nanticoke Lenni-Lenape of Bridgeton, NJ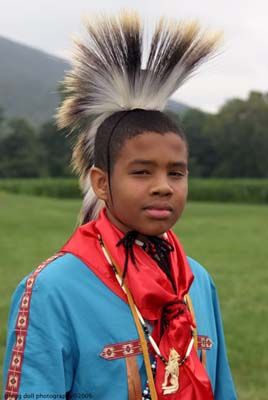 Justice Norwood
Nanticoke Lenni-Lenape of Bridgeton, NJ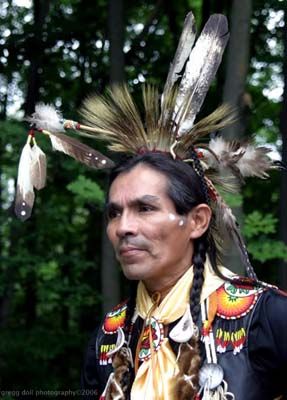 John Pingree
Shoshone, Wind River, WY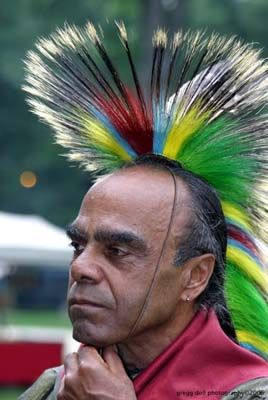 Chief Mark Quiethawk
Nanticoke Lenni-Lenape, Bridgeton, NJ


Singers and Drummers prep the crowd, prior to the Saturday, noon Grand Entry.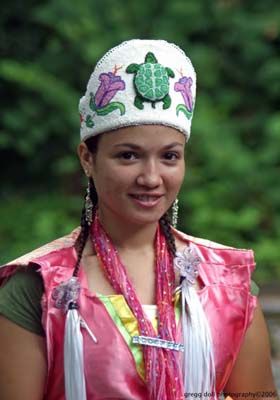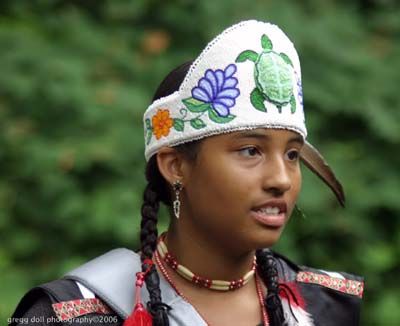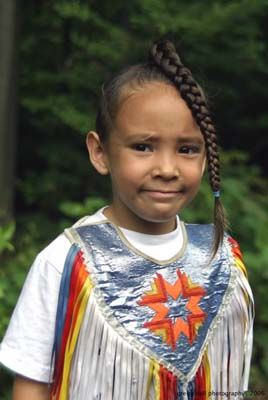 A future warrior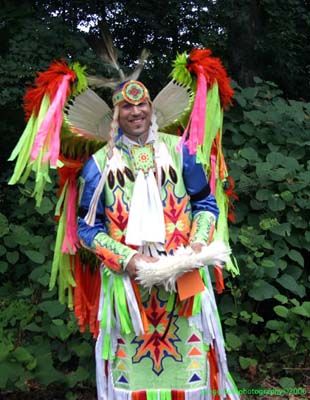 Head Lady Dancer: Naomi Powless, Mohawk
Head Man Dancer: Brian General, Seneca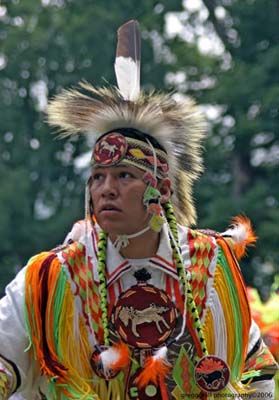 Ivanette Yearsley - Nanticoke Lenni-Lenape, Bridgeton, NJ