Starting early Friday morning, July 14, and ending early Monday afternoon, I covered over 400 miles from Hastings to Boalsburg, to Tipton to Westover, and two trips to deliver video to TV-10 in Altoona. The following photographs cover those days.


Pennsylvania Military Museum at Boalsburg, home of the 2006 People's Choice Festival.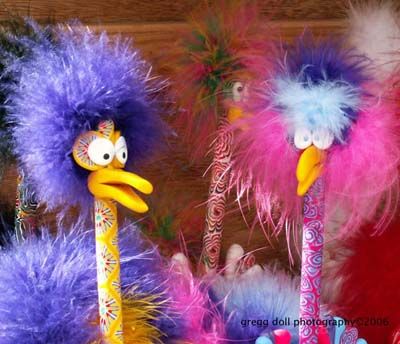 Fuzzy Pencils.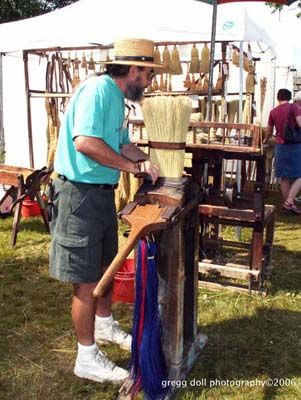 Bob Haffly sews up a hand-made broom.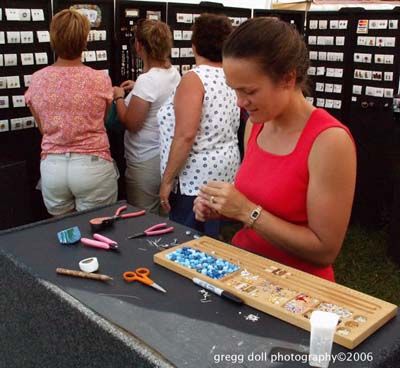 Emilee, of Em's Gems, starts a new pair of earrings while customers shop behind her.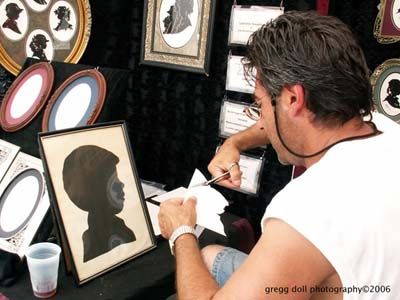 Silhouette cutter, Igor Nasibyan, shows his artistry with a pair of scissors.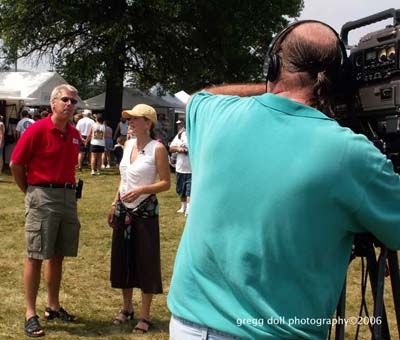 WTAJ-TV10's Chief Meteorologist, Joe Murgo, and evening news anchor, Carolyn Donaldson, cut a teaser just before the noon news.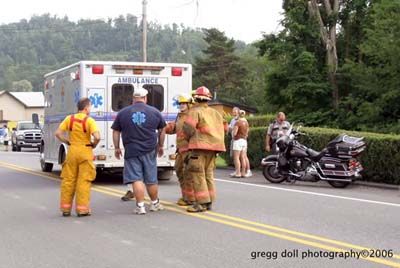 A Northern Cambria police department officer looks over a Harley-Davidson while waiting for the EMS crew to take care of the rider. A pick-up truck pulled out of a side street in front of the bike causing the accident. Traffic on Route 219 was tied up for about 45 minutes.
The following pictures were taken at DelGrosso's Amusement Park.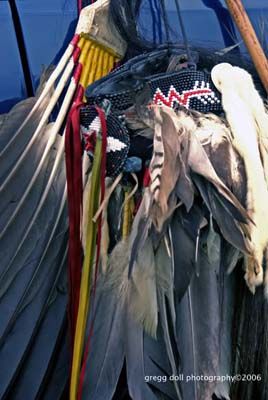 Native American regalia hangs on the side of a car prior to the Pow Wow at DelGrosso's Amusement Park. See the previous blog for photographs of the Native-American Pow Wow .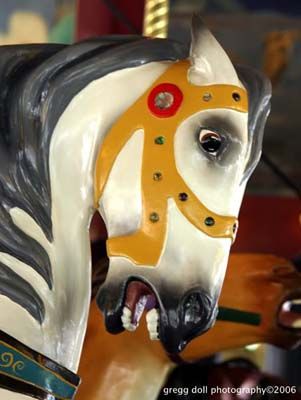 Carousel Horse.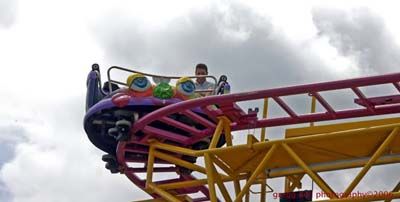 Crazy Mouse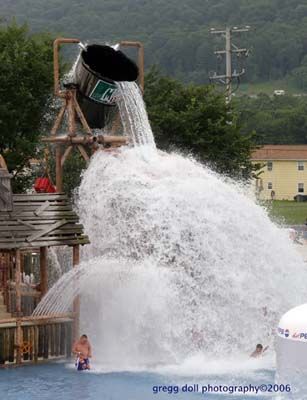 Tipton Waterworks, part of the water park at DelGrosso's.

Altoona-Tipton Speedway at DelGrosso's Park.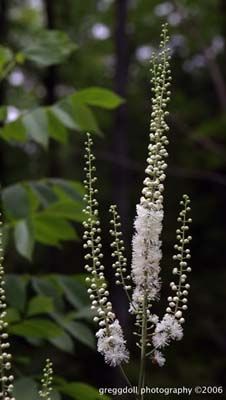 Black Cohos/Bugbane - Cimicifuga racemosa.

Sailboats at the main marina, Glendale Lake.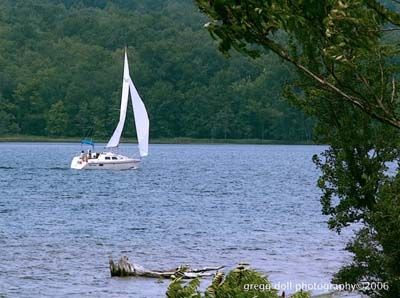 At least somebody was making good use of an almost perfect sailing day.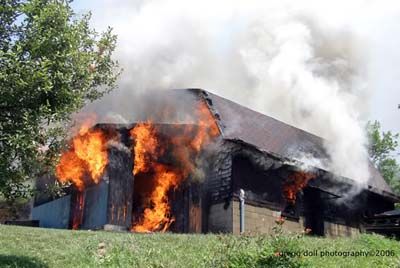 This is a garage fire on High Street just outside of Westover, PA. Due to the rural area that the garage is in and lack of water, pumper trucks from several other volunteer fire departments were called in to assist.