After many years (18) the Mountain Days celebration weekend has returned to the Prince Gallitzin State Park area, for better for worse. All but the first of this week's photographs was taken from Friday evening until late Sunday afternoon. The first shot was an exclusive to the Johnstown Tribune-Democrat, the last picture, although really part of the weekend, was shot on Monday afternoon. Irregardless of some shortcomings it is needless to say I had a good time driving around to all the venues to snap my snaps, especially the aerials.

After an investigation by state and local police, Leslie Tiedt, of Altoona, was taken before the District Justice, with a host of charges, stemming from last week's fatal wreck in Patton that took the life of a 9 year old girl.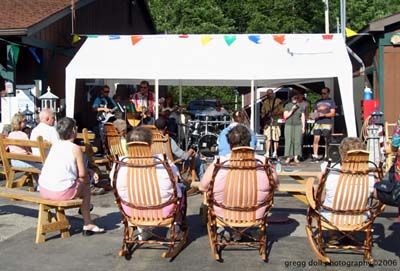 A band made up from a church in the Coalport area, entertains a small but enthusiastic crowd Friday evening.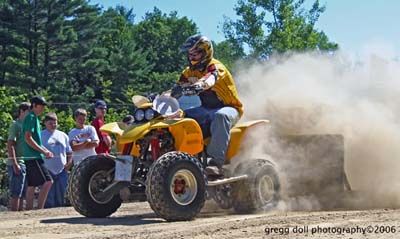 Making the best of a dry course, this ATV rider, from Hastings, was able to make a full pull. The track was finally watered down by the local volunteer fire department, which helped hold down the dust. Duh!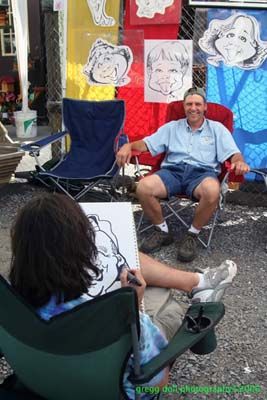 Phil, of Uncle Phil's General Store, finally finds 5 minutes to sit down and get his caricature drawn by Chip Mock.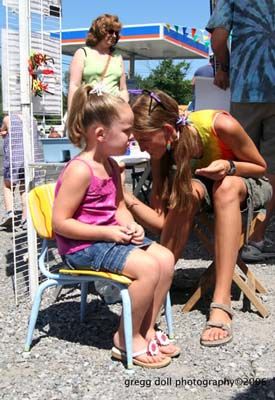 This young lady gets a little tattoo of a pony painted on her arm.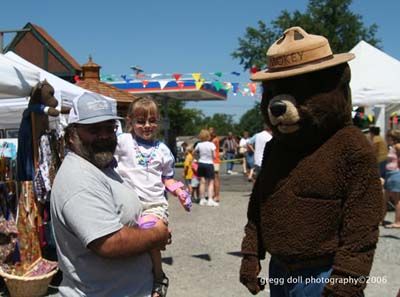 Smokey T. Bear, talks to a new fan during Mountain Days.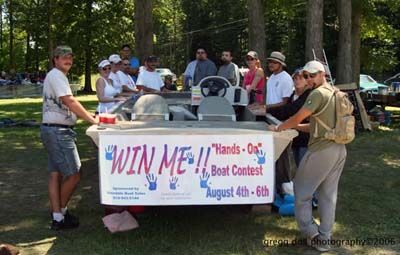 Although 27 folks signed- up and paid $20 to take a chance on winning a new bass boat and trailer, only 24 showed up to face the challenge. Participants were required to lay both hands flat on the boat and stay that way for as long as possible. The contestants got a 15 minute break every three hours. If they even lifted one finger from the boat, they were disqualified. The eventual winner is shown in the last picture of this week's issue.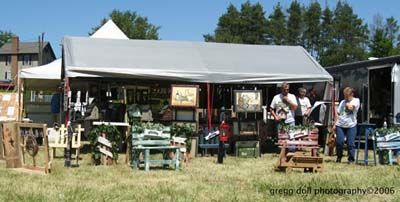 One of the crafter tents at the Beaver Valley venue. Due to poor planning or lack of craftsmen this area was underutilized.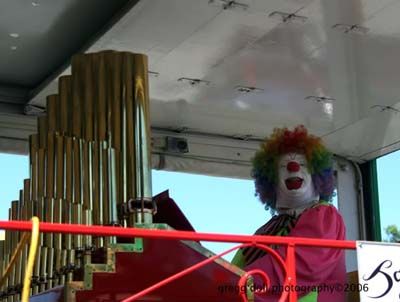 Clowning around on the calliope the Jaffa clown entertained kids Saturday afternoon at Uncle Phil's.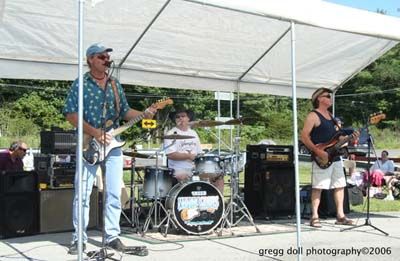 No matter where I am at, it seems Felix and the Hurricanes are turning the crowd on with the winds of rock and roll.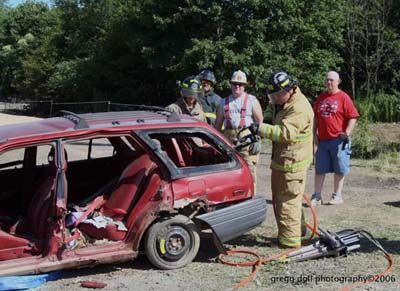 The Glendale Volunteer Fire Company puts on a demonstration of the Jaws of Life in the parking lot of the Double K Restaurant.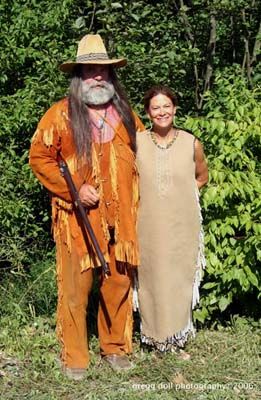 Mountain Man and Squaw, aka Paul and Lisa, spent the weekend in full regalia touring the different Mountain Days venues.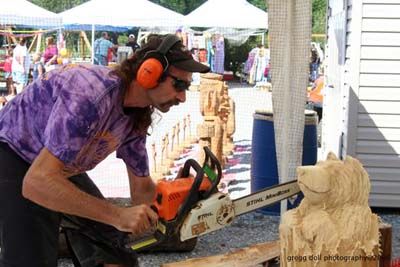 Tim Klock, master chain saw wood carver, puts on a demonstration on Sunday afternoon.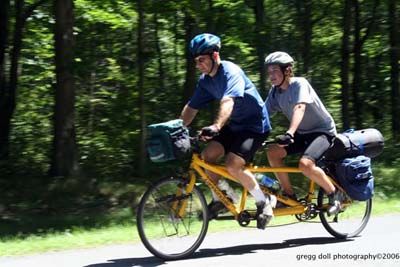 This duo happened to pass through the Van Omer area during Mountain Days. Less than 50 miles from home, completing a 2000 mile trip on a bicycle built for two, they take time for a dip at Glendale Lake at Muskrat Beach.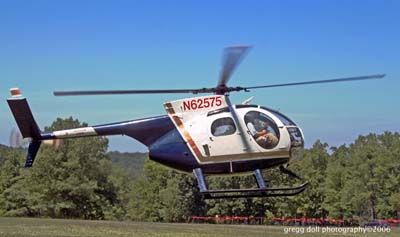 Although I didn't know it at the time, taking this picture and being able to fly in this helicopter, was the highlight of my weekend. In the July 27th issue of this blog, there is a picture of a Cessna 337 that was identified as one of my three favorite aircraft from my tour in Vietnam. What you see here, is the second of my three favorite aircraft. Shown in it's civilian colors, as a Hughes 500, this helicopter actually saw service in Vietnam as a H369A forward air control helicopter. Now I'm trying to track down an OV-10 Bronco. This may require a road trip to Texas. http://www.lancasterhelicopters.com/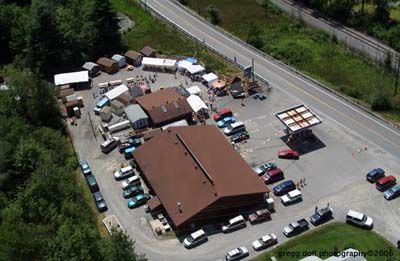 After taking off from the parking lot at the Muskrat Beach area of Prince Gallitzin State Park, we headed out to get pictures of some of the various venues and local businesses that sponsored Mountain Days. This shot shows Uncle Phil's General Store on Route 53 at Van Omer. I was one of the vendors at Uncle Phil's and you can see my display tent next to the little round roof on the gazebo.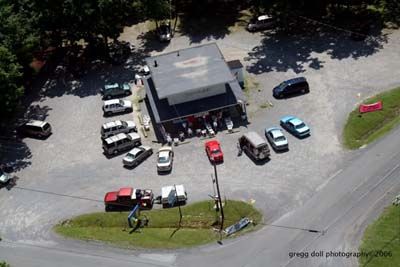 Noel's Drive In. Best known for it's ice cream, it also has a full menu of fast foods.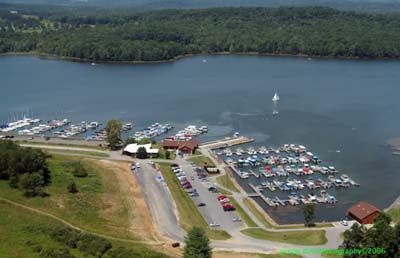 Glendale Lake Marina at Prince Gallitzin State Park.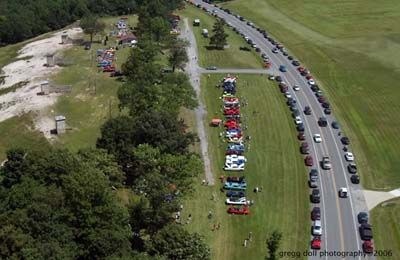 Custom car show held at 7-H Skeet Range.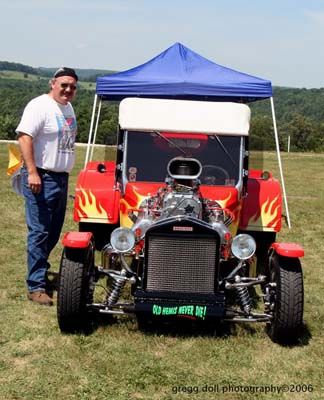 A boy and his toy. Shown here is a 1925 Ford, Model T Roadster. It features a super charged Hemi engine, independent front suspension and a damn cool paint job.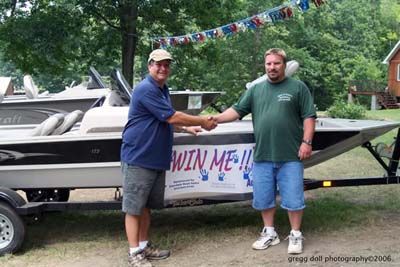 After 57 hours, Altoona resident Ryan Rupert, outlasted 24 other contestants to take home the grand prize boat and trailer.