Saturday morning started out on a positive note after nearly 65 bikers and friends of the Conemaugh MedStar group gathered from throughout the region joining together for the Third Annual MedStar Charity Motorcycle Ride. The ride went off without a hitch, and everyone had a good time. However, less than seven hours later, some of the participating riders, including this photojournalist, from the northern part of the Cambria County were called to duty for a fatal vehicle accident in Patton Borough.
The rest of this week's pictures were shot at Lakemont Park, just outside of Altoona, PA, one of two small family oriented amusement parks still surviving in Blair County. If the park looks somewhat empty, it's because all of the pictures were shot within 45 minutes to an hour of opening.
Motorcyclists line up just before leaving Greenhouse Park for the first leg of the 3rd Annual Conemaugh MedStar Charity Motorcycle Run.
Riders got a chance to check the ins and outs of the MedStar helicopter stationed just outside of Somerset, PA.

Patton EMS along with members of Patton Fire Department attend to crash victims.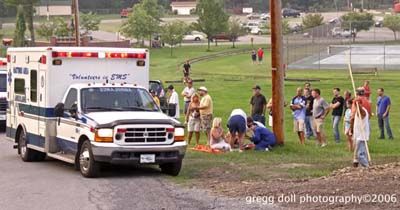 Hastings EMS comfort one of the five children injured in this single-vehicle accident.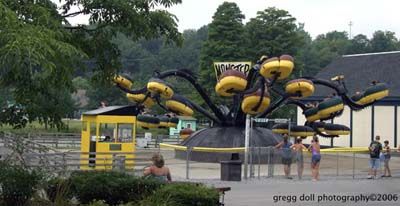 The Monster at Lakemont Park. The park opened in 1894 and is the eighth oldest amusement park in the United States. There are currently 30 rides and attractions.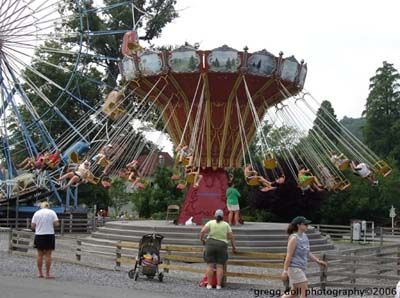 Everybody's favorite - The Chair Swing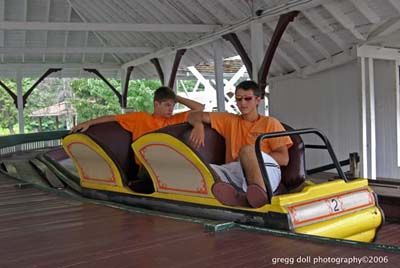 On the job, with nothing to do. Ride workers' enthusiasm is overwhelming.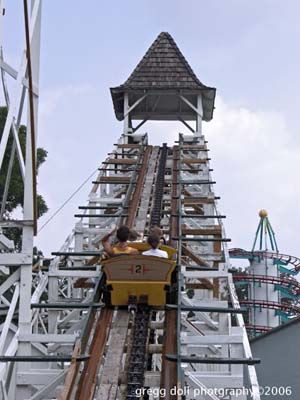 Making the climb to the top of the Lakemont Park restored roller coaster. This is the last remaining figure-eight-type coaster built for amusement parks between 1889 and 1922. Opened to the public in 1902, Leap-The-Dips was one of the 400 coasters of its' type built by the Federal Construction Company and is the oldest roller coaster still operating in the world.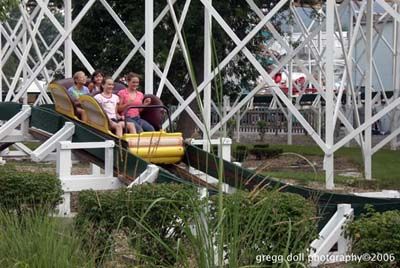 Last dip before the ride is over.



Bumper cars



Racing Go-Karts at Lakemont.



Skyliner - Lakemont's really cool wooden roller coaster. Built in 1960, this wood L-shaped double out and back, was moved to Lakemont in 1987.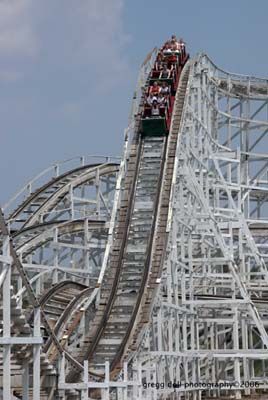 Aboard the Skyliner. I wonder why the first dip is always a doozy.




Overall shot of the Skyliner roller coaster and the Go-Kart track.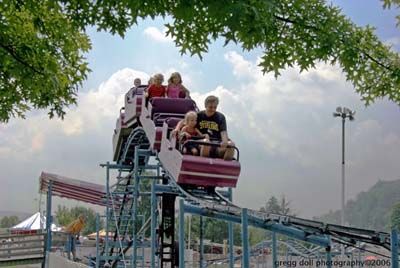 As you can see, this roller coaster is designed for the "little folks" (but sometimes the big kids can play, too.)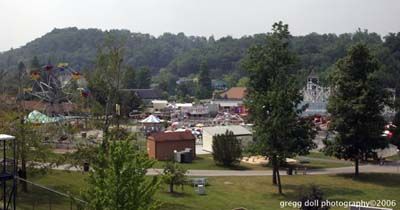 An overview of most of the rides at Lakemont Park.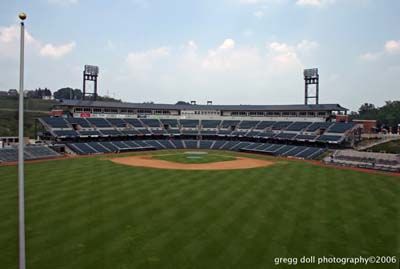 Blair County Ballpark baseball stadium - home of the Altoona Curve. The team is affiliated with the Pittsburgh Pirates. From this position, you can look at both the baseball stadium and Lakemont Park.