The original
Miner's Hospital
was built in Spangler, PA in 1906. $5,000 of seed money was raised by local businessmen and coal operators according to the
Centennial History of Barnesboro Pennsylvania 1894-1994
. The facility has been unused since a new hospital was built in Hastings in 1999. The cost of the new hospital was estimated at close to $13,000,000. As of this week, the old hospital building is finally in the process of being raised by Empire Dismantlement Corporation of Western New York.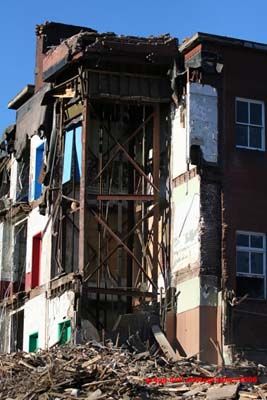 Mascot of the Purchase Line Red Dragons.

Referees standing for the National Anthem prior to the start of the Purchase Line vs. Juniata Valley PIAA Divison V-VI playoff football game. Juniata Valley won the game 7-0 in overtime on a truly muddy field.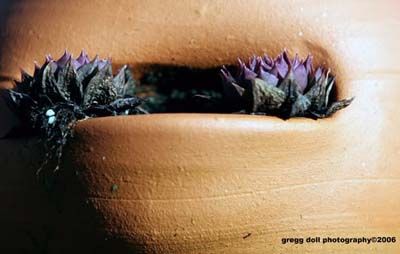 Hens and chicks show their fall colors in a terra cotta planter.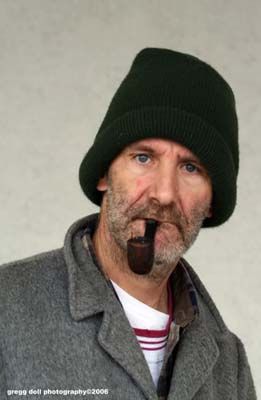 Spotted this guy standing on the sidewalk at a little mall in Altoona, PA.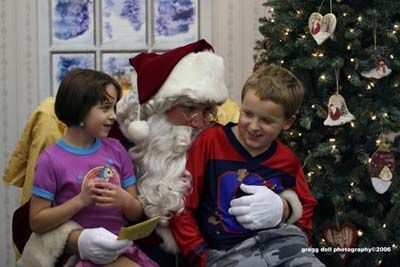 Santa visited with children at the Patton Pharmacy, Patton, PA a week before Thanksgiving.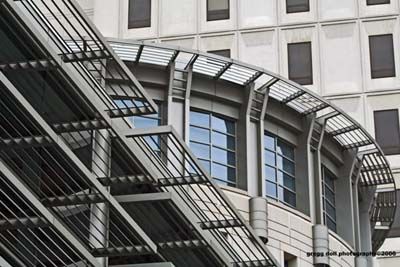 Front facade of Altoona Hospital, Altoona, PA.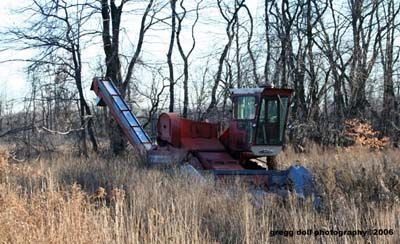 This corn picker has been sitting in the field for over a year. Pretty soon it will have it's own mailbox.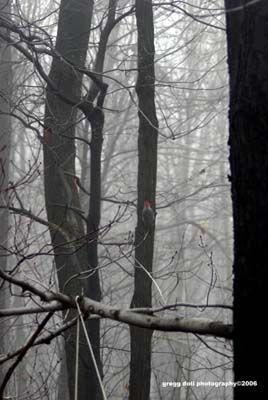 Red-bellied Woodpecker through the fog.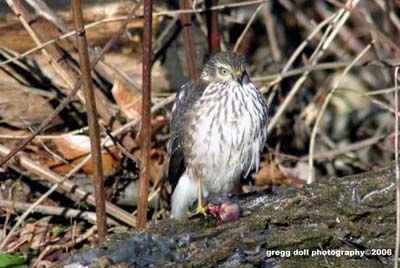 With a little help from a local birder, we've identifed this as an inmature Cooper's Hawk -- Accipiter cooperii. Probably on it's migratory flight south, it spent 45 minutes killing and eating this Black-capped Chickadee. During the time it was here I was able to shoot over 150 photographs and 5 minutes of video. The pictures were shot with a 300 mm lens with a 2x extender at a distance of approximately 10 yards while standing in an open window.
Update: 21Feb2010 -- We have had several individuals correct our identification of this hawk. We are now saying it is a Sharp-Shinned Hawk -- Accipiter Striatus.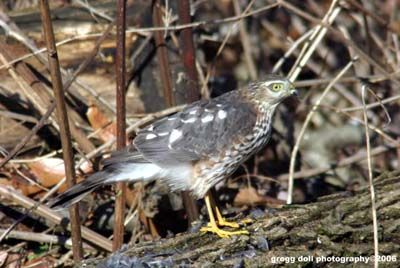 Profile of the Cooper's Hawk.
Updated: 21Feb2010 -- Profile of a Sharp-Shinned Hawk.