This week I got to spend a little bit of time touring on the motorcycle, shot my first hockey game for publication and just enjoyed the warm spring weather.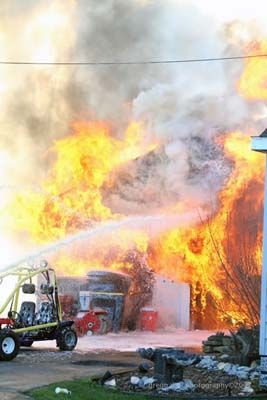 Hastings garage fire - the garage is a total loss, $15,000 in damage.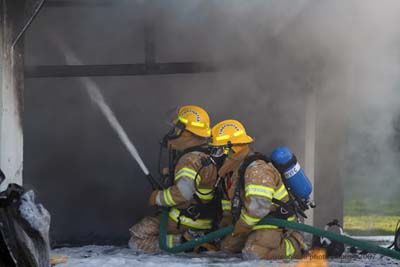 Hastings firemen pouring water to the interior of the garage.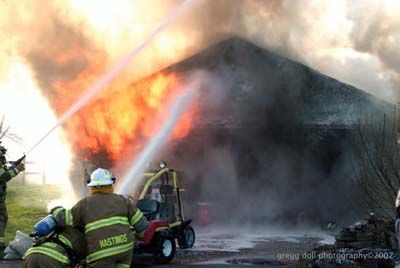 Hastings firefighters knock down a wall of flames.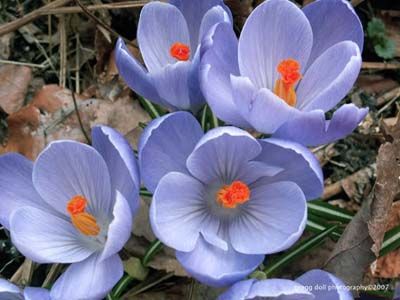 First flowers of spring are always the crocus.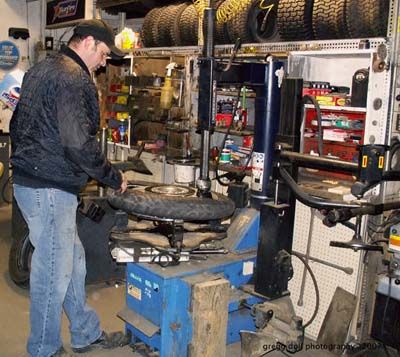 Rick Myers mounting new skins for my Virago.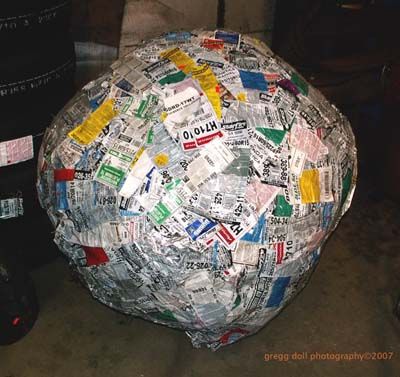 Rick and the boys of Myers Tire Service have been building this ball of new tire stickers for approximately 5 years. The ball now is approximately 119 inches in circumference and weighs more than two men can lift. According to Rick, this is one of two known sticker balls of its sort in the country.

Tom E. Hawk, mascot for the Johnstown Chiefs ECHL hockey team, greeting fans.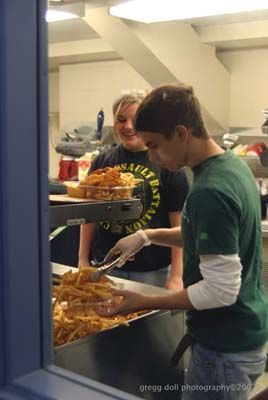 Food vendor preparing a big dish of fries and chicken tenders.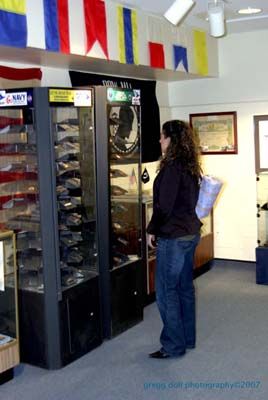 A hockey fan visiting the Johnstown War Memorial's military museum prior to the game.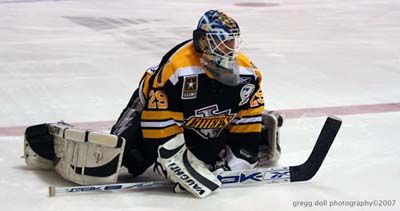 Morgan Cey, backup goalie for the Johnstown Chiefs, going through his warmup routine.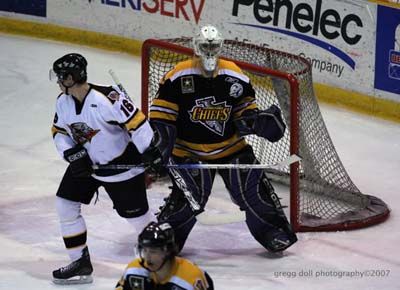 Ryan Munce, goalie for the Chiefs, along with Gregory Stewart of the Cincinnati Cyclones.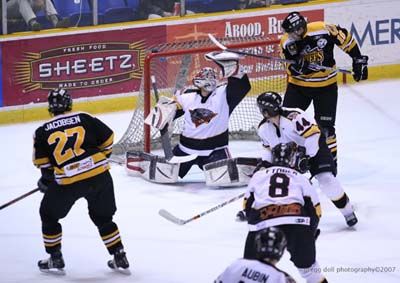 The Cyclone's goalie, Travis Lisabeth, makes a save of a shot on goal by Grant Jacobsen.

I went to a hockey game, and of course a fight broke out.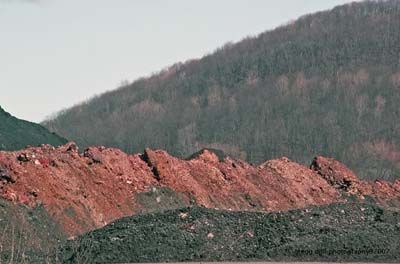 Over the last several years we've featured pictures of the Bakerton boney pile as it is slowly being cleaned up. It won't be long now until the boney pile is a thing of the past.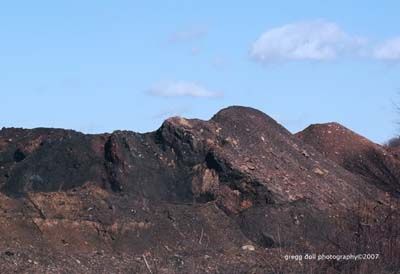 The last remaining high spot of the former Barnes and Tucker mine in Bakerton.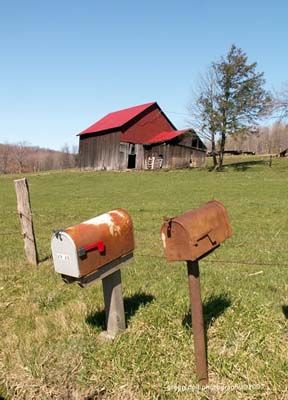 Barn picture taken along Route 286, Banks Township, Indiana County.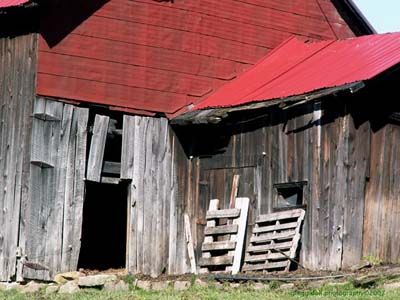 Close up of the barn.