Here it is the 19th of April, and Mother Nature is still toying with my mind. I wish she'd get her act together 'cause I'm really getting tired of spending so much time in the cabin. Temperatures for the most part have ranged 20 degrees + below normal and you can still see remnants of the snow that hit us two days ago.

The cast of the play Spoon River. This was the third time I attended the play this week. The first two were business, this, one of two dinner theater performances, was for pleasure.

Randy Ott, of Windber, plays for the Johnstown Riverhawks of the AIFA. This was my first chance to shoot an arena football game.

The Riverhawks meet mid field for a group hug just before the start of the game against the Demolition of Danville, IL.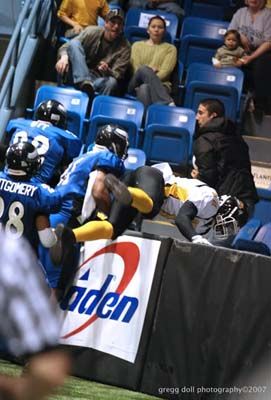 When you go out of bounds in this game, you wind up on someones lap in the first row.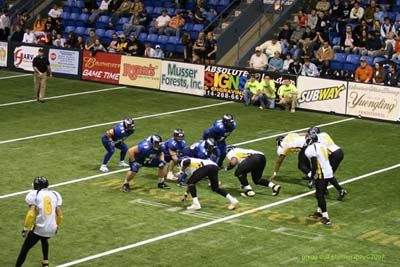 In Johnstown the game is played at the War Memorial, the same venue that's used by Johnstown hockey team. As you can see, the quarters are tight. The three guys in green, up against the wall, are the chain gang. The guy in the black shirt on the top half of the field is the coach for the Danville team.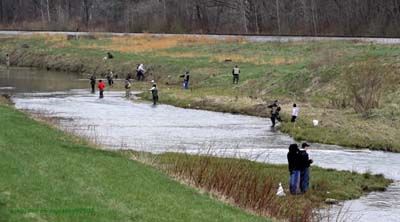 First day of trout and once again the weather is cold and wet. The water in Chest Creek was high and fast.

Standing on a ledge just before a drop off this guy tries his luck.

Proof once again that fish don't care what you're wearing when you go out to play in the water.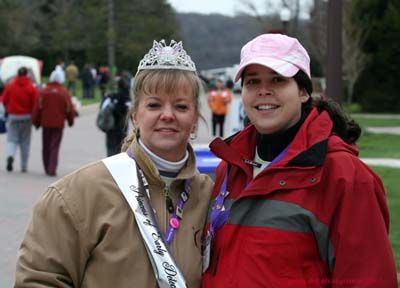 Coordinators of the Relay for Life event on the campus of Saint Francis University.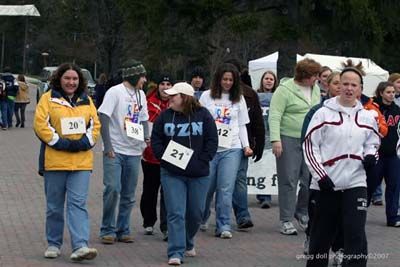 Team captains make the first lap of the 24 hour long Relay for Life.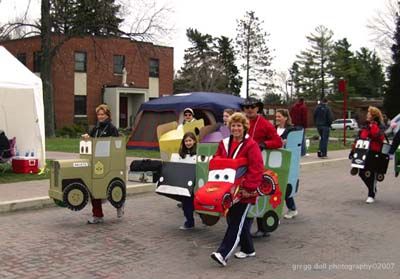 This team built most of their costumes after taking a hint from the movie "Cars".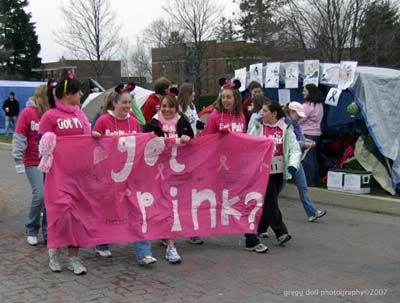 The "Got Pink?" team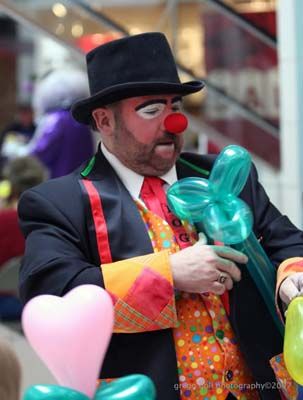 "Pogo"
With the Jaffa Shrine Circus coming to town this week, three of the Shriner's clowns greeted kids and tied balloon animals for them Sunday at the Logan Valley Mall in Altoona.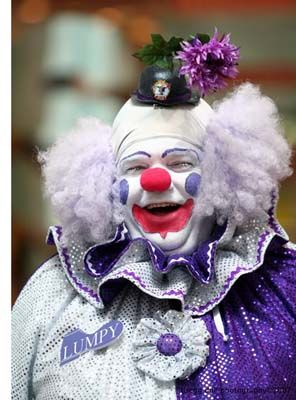 "Lumpy"

"Bubbles"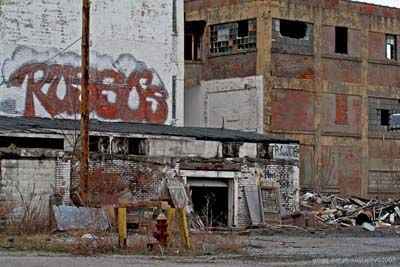 This picture is just an old run down building in Altoona, one of the many.

Snow covers the arm of an outside couch.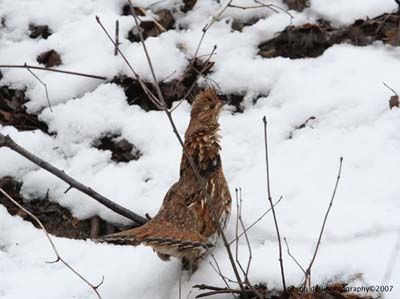 Ruffed Grouse - Bonasa umbellus