This week I spent Sunday and Monday driving around the area looking for barns and anything else that would look neat with the background of snow that we received in the wee hours of Sunday morning. Sunday the idea was to find what we could as we took a 30 minute drive on the back roads heading to Wal-Mart in Ebensburg, PA so that I could find a good pair of gloves that would allow me to keep my hands warm and still shoot pictures in the cold weather. The 30 minute ride turned into the proverbial three hour tour. Monday was just as long...What was to be a 5 mile drive took more than three hours and only covered about 30 miles.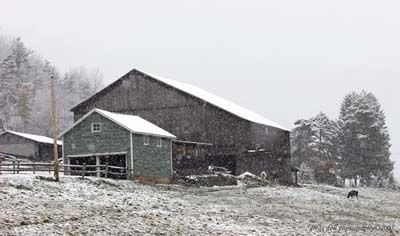 The Miller Farm, along Miller Road, formerly known as Old Route 36. This is approximately 3 miles outside of Hastings, in Elder Township.

This old apple tree sits alone in the middle of a field. Although this looks like a black and white photograph, it is actually as I shot it in color.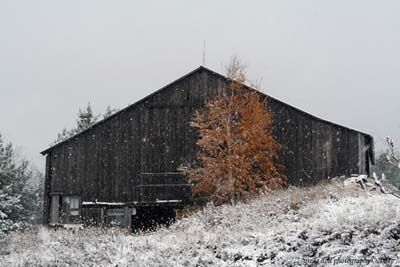 Scobby's Barn.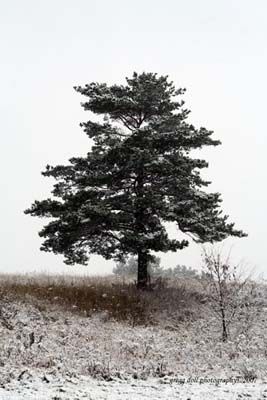 Pine tree.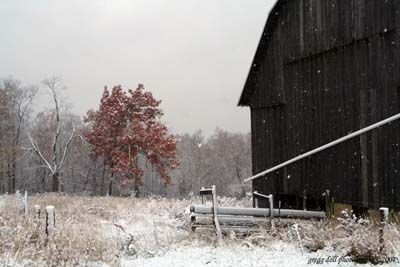 This barn is located along Ridge Road, Susquehanna Township.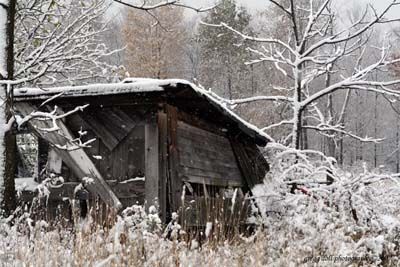 Abandoned farm shed.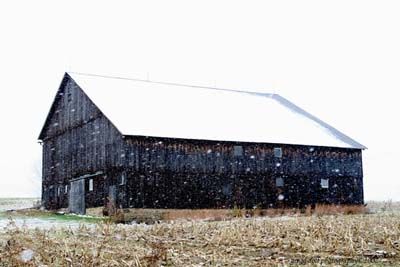 Route 271, Barr Township.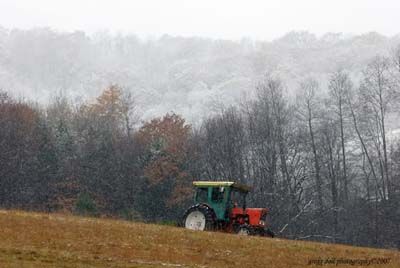 You can see the change in elevation as the trees in the background are high enough that the precipitation was falling as snow, while there is little evidence of snow in the foreground.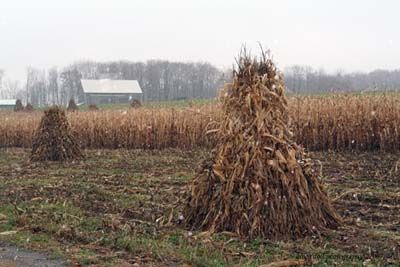 Also located in Barr Township is this Amish farm with its' unique stacks of corn stalks standing in the fields.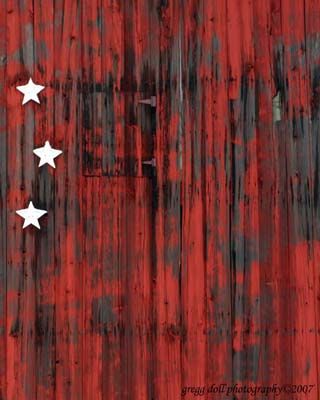 Stars on the side of a barn.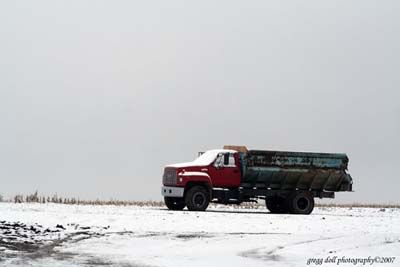 Spud Mobile.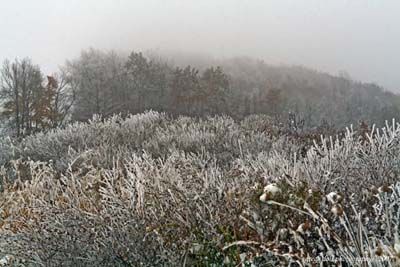 This scene was shot at the edge of a strip mine located on Rock Run Road in the northern part of Elder Township, near Rock Run ATV area.

Horses on Skebeck's Farm.

This is another place that, if you looked out across from where I am standing to shoot this photograph, you would see the snow still on the top tree tops. The difference between the road and the location of this farm is probably no more than 200 feet in elevation.

This is called "The Barn" located near Prince Gallitzin State Park. From what I could learn from one of the locals, this privately owned barn serves as a community center for the local youth. The inside is setup as a gymnasium and includes a basketball and volleyball court.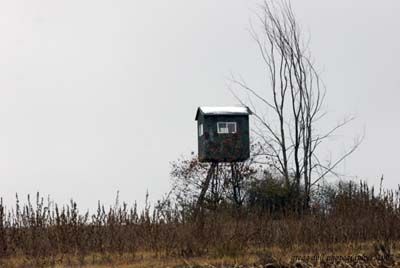 Do you think they take hunting seriously around here? This "motel room" is a deer hunter's tree stand in a field on the same property as "The Barn".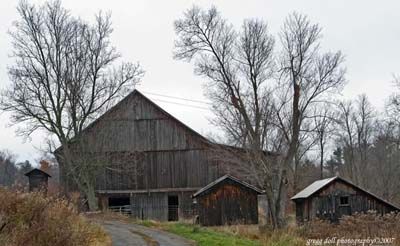 The Carl Farm, located on a back road near Dysart, PA.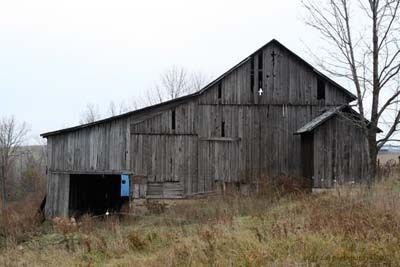 Another abandoned barn located in Clearfield Township. It's unbelieveable to me how many old, abandoned farms there are in the area.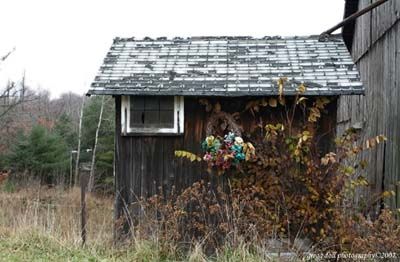 Another view of the above barn.