Well, here they are, the last photographs of October 2007. The fall foliage is about at the end as is the regular season for high school football. As a photographer, I would have to say that this is by far my favorite time of the year. Nothing comes close to the beauty of the changing leaves and the blue sky on a chilly fall day. Last but not least of October's splender is the annual walk of the ghouls, the Halloween Parades.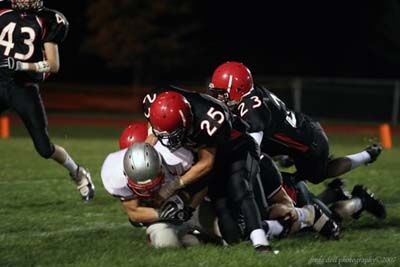 T. J. Keklak of the Westmont Hilltoppers gets hauled to the turf by #25 Adam Petrosky and #23 J R Kimball of the Central Cambria Red Devils.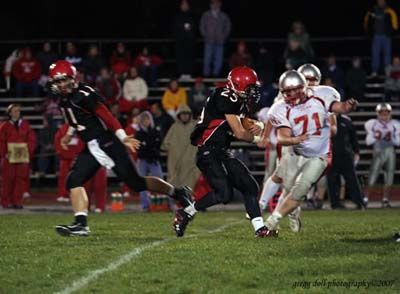 Quarterback Shane McGregor hands the ball off to Adam Petrosky who comes under pressure by Wes Coolbaugh of Westmont for a short gain.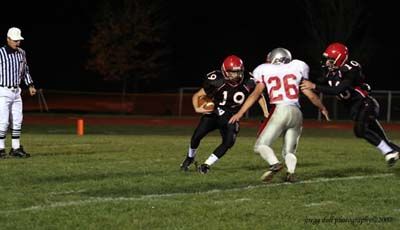 Andrew O'Saben of Central Cambria does his best to get around Nate Felix of the Hilltoppers.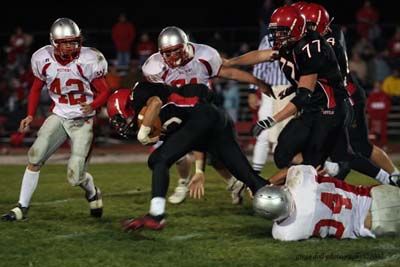 Westmont's Chez Merriman grabs the ankle of Central's Adam Petrosky to trip him up resulting in a short gain.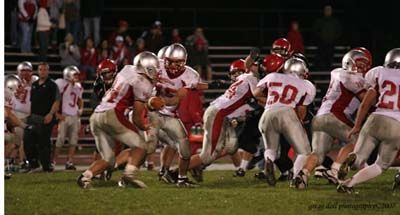 Westmont quarterback Sam Hahn hands the ball off to Aaron Goodwin.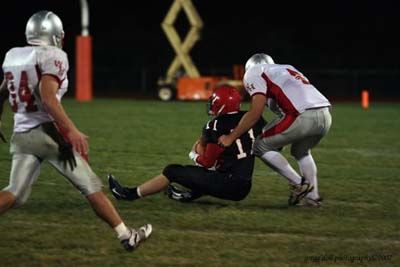 #4 Mike Valcheff of Westmont sacks the Red Devils' quarterback Shane McGregor.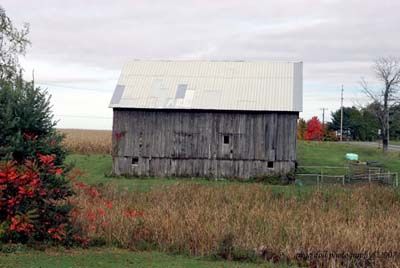 Route 36 barn at St. Augustine Road.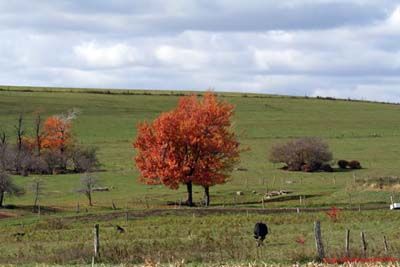 Fall on the farm.



Elder Township cattle.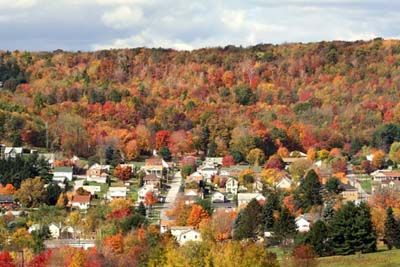 Hastings, PA.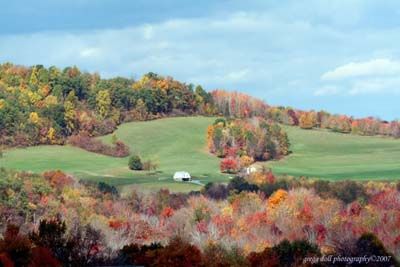 Northern Cambria County in the fall.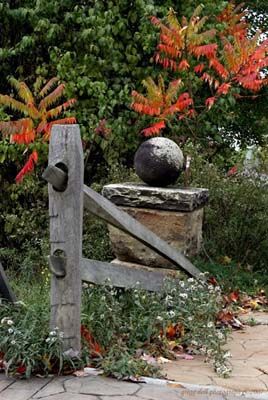 On Shutty's driveway.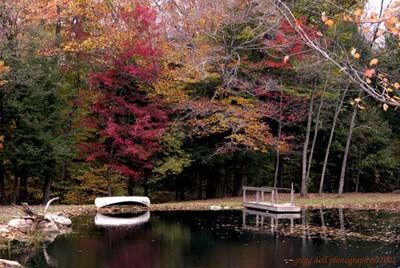 Quist Pond.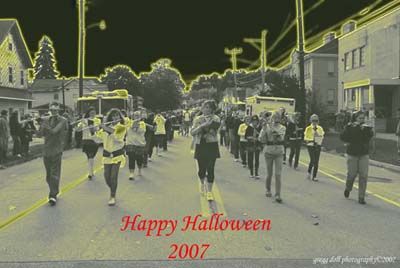 Halloween 2007
The following seventeen pictures show the Halloween celebrations in the towns of Hastings, Patton and Carrolltown which are all part of the Cambria Heights School District. The high school band leads the parade in all three of the boroughs and many of the participants go from town to town to take part in each of the local parades.



Halloween Parade in Hastings, PA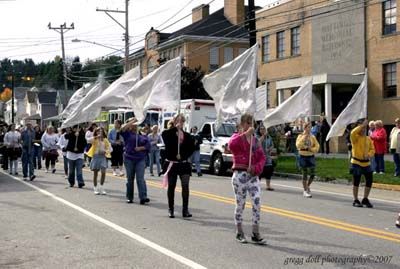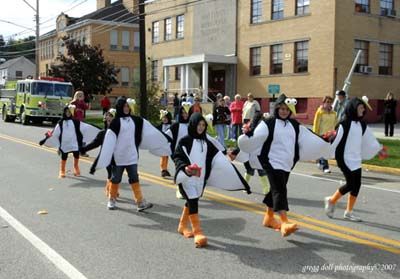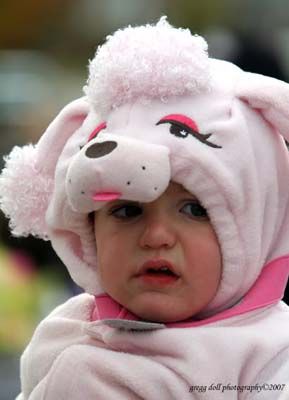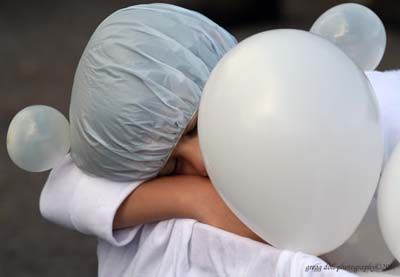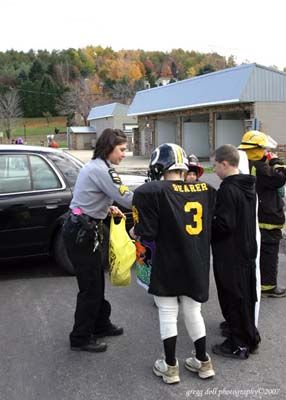 Halloween Parade in Patton, PA.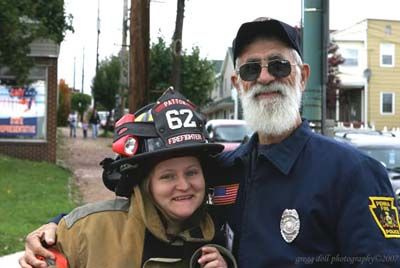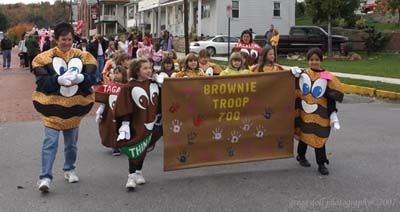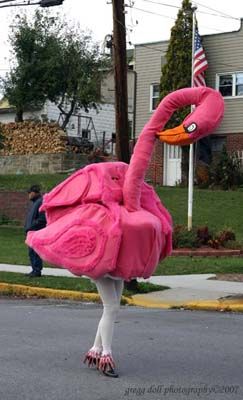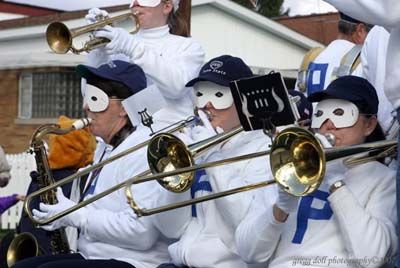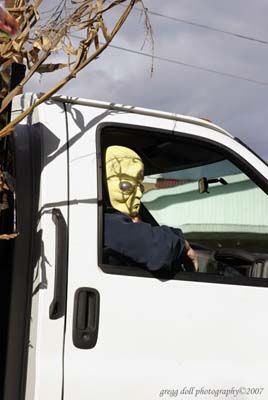 Halloween Parade in Carrolltown, PA.