As far as newspaper work goes, it's been a busy week for me. Two football and four soccer games, and one volleyball game that I did just for the practice. This was the first time that I've shot a soccer or a volleyball game. I've found a new respect for soccer. It's much faster than American football, doesn't take as many breaks in the action and it's a lot better to be there than to watch it on tv.
These first four photographs were shot last Thursday at the District VI, class AA, girl's high school soccer championships held at Tiger Stadium in Hollidaysburg, PA. The game was between the Crimson Tide of Bishop McCort High School of Johnstown, PA and the Rams of Penns Valley High School, Spring Mills, PA. McCort, the defending champion, remained as such after a 3-2 win over Penns Valley.

Miranda McIntosh grimmaces as she heads the ball away from Cassie Deardoff and Alison Greesey.

Sarah Montminy has control of the ball and heads toward the McCort goal as Stephanie Riner defends.

Nikki Pleskovic drives the ball down the field trying to pass by Katie Kreisher.

McCort defender Haley Bridges works against Ali Yarger of Penns Valley.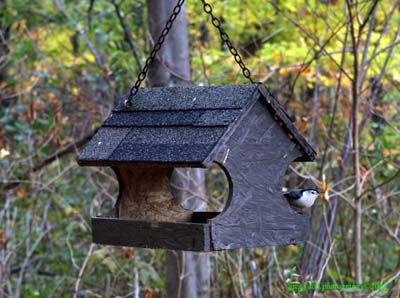 White-Breasted Nuthatch on a mixed seed feeder.

Reflections on a pond, Loretto - Chest Springs Road.

Homecoming, Saint Francis University, 2007
My last full day of shooting for Saint Francis for the next few months.

Back to the 60's.

One of Saint Francis' finest.

Salt 'N Pepper Time.

Roman Times.

As part of the SFU Homecoming Parade, was this 1981 Bruco International fire truck that formerly belonged to Station 55 in Hastings. The five man open cab truck carries 2,000 feet of 5 inch hose and can pump 1,200 gallons of water per minute.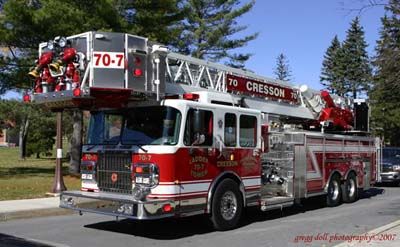 This beauty is Cresson's 2006 Crimson ladder tower truck. It has a 6 man crew, 1,000 feet of 5 inch hose and can pump 2,000 gallons per minute. The ladder extends to 100 feet.

This is the last game of the year for Saint Francis Men's Soccer and it comes down to the final game that would decide home field advantage for the upcoming finals in the Northeast Conference tournament. Unfortunately, Saint Francis lost the game and will play Sacred Heart on November 16th in the second semi-final game of the NEC tournament.

Daniel Moir scores the go ahead goal that gave Saint Francis the lead in the game that last until the last five minutes of the contest. Monmouth University won 3-2 in overtime.

SFU's mid fielder Kurt Sagorsky keeps his eye on the ball.

Patrick Fleming works the ball against Monmouth University's Andreas Klang out of Gothemberg, Sweden.

Tyler Hibbs tries to move the ball past defender Angelo Amato.

No, it's not Dancing with the Stars, but, Tyler Hibbs and Angelo Amato, put on a nice performance.


Saint Francis University vs. Fairleigh Dickinson Women's Volleyball

Alexa Ebert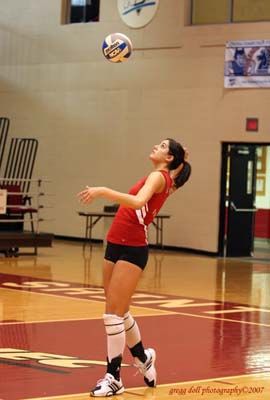 Kayla Greenwalt serves.

Play at the net.

Saint Francis University on defense.


Geranium

Several weeks ago my wife threw these geraniums out next to the tree line because they were drying up. They seem to do better laying in the woods than they did in the pot.

This young Paint is just getting up from a mid-morning nap.

I shot this picture on my way over to Emeigh to vote on election day. Yes, that is snow flying.

Oops!
A 90 foot section of tower for a wind generator gets hung up on the traffic lights in Northern Cambria borough on it's way to Shade Township in Somerset County. Due to some improper compliance with regulations these tower pieces, which are hauled on a 50 wheeled articulated truck, are now escorted by Pennsylvania State Police.



The United States Marine Corps will celebrate its 232nd Birthday on November 10, 2007.
Semper Fi! Gung Ho! Gung Ho! Gung Ho!