Thank God It's Over! The basketball season, that is! I'm about worn out. Traveling here and there, covering games that should have been postponed because of the weather. Are you listening PIAA? Sorry, campers! I just had to get that off my chest. Actually, this week's blog isn't all about basketball. It's also about birds and music too. ENJOY! ... Think Spring!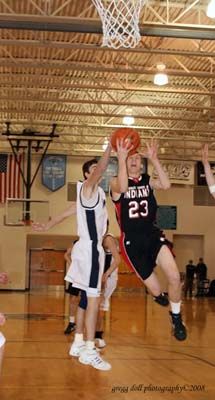 #23 Tim Risch of the Conemaugh Township Indians just clears the guard of Bishop Carroll's Luke Paronish.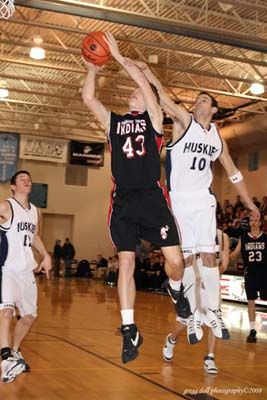 It's Risch again this time going against Bishop Carroll's Victor Tranquillo for the basket thus proving that white men can jump.

The Huskies' Victor Tranquillo catches a foul by a Conemaugh Township defender.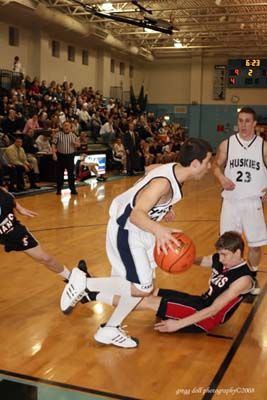 Bishop Carroll's Victor Tranquillo shows his power by putting the Indian's forward Blake Zaman on his butt while driving toward the paint.

Bishop Carroll's Junior center Chad Panick sets up the one hander over the guard of Matt Duray of the Conemaugh Township Indians.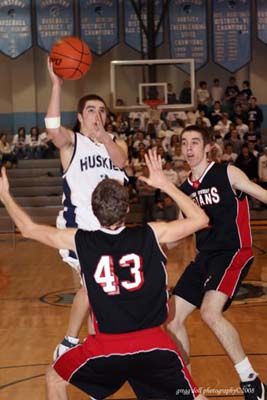 Bishop Carroll's Mike Repko gets off a shot while being double teamed by Conemaugh Township.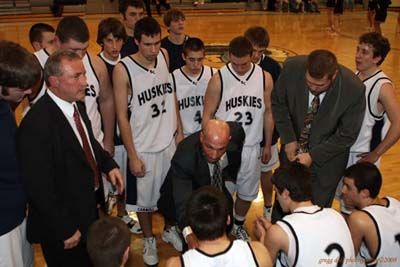 Bishop Carroll head coach Cosie Aliquo pumps up his team during a time out during Friday night's contest against the Indians of Conemaugh Township.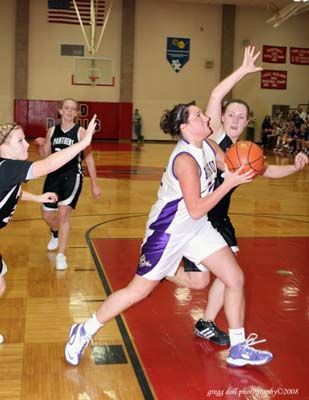 Bishop Guilfoyle's Chelsey Neugebauer steps inside the Northern Bedford County Panther defender.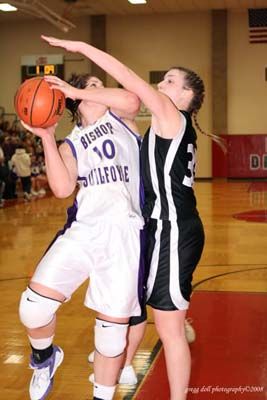 Northern Bedford's #35 Laura Beach gets her arm in the way of a shot on the basket by Alli Williams, sophomore guard, for the Lady Marauders of Bishop Guilfoyle High School, Altoona, PA.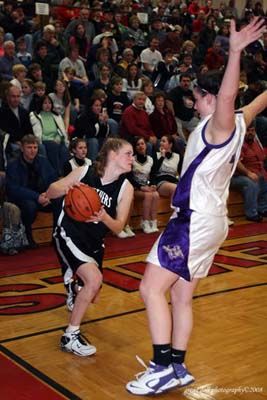 Making sure not to foul the Panthers' Kim Ritchey, Rachel Rea of Bishop Guilfoyle tries to box her in.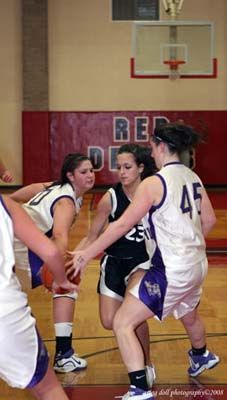 "I told you ladies if we all worked together we could levitate this ball."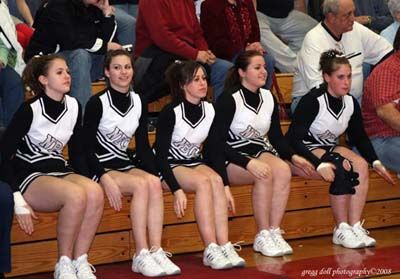 Northern Bedford County Cheerleaders.



This is Jessie, a future cheerleader for the Northern Bedford County Panthers.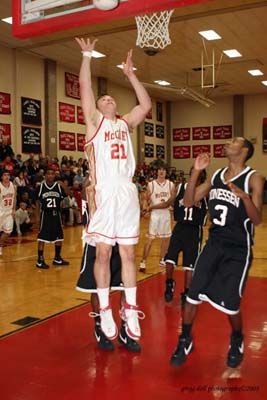 Zak Boyd of the Bishop McCort Crushers stretches for the glass while Jamont Minnie, forward for the Monessen High School Greyhounds watches.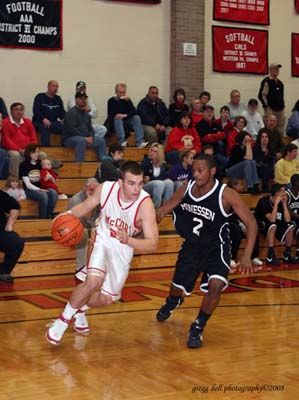 Getting around the Greyhounds' Delmar Pritchett the Crushers' Zak Boyd heads toward the basket.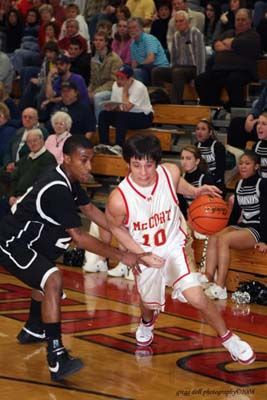 In just three tenths of a second Matt Varga will take the ball from here ...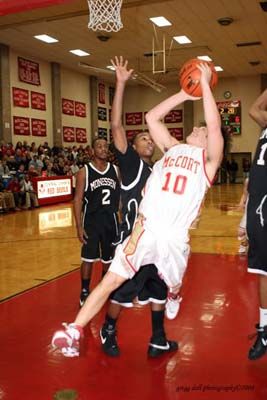 to here for a shot on the basket.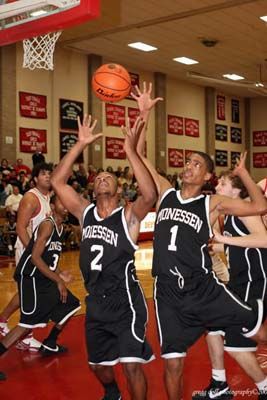 Delmar Pritchett and Terrance Stepoli go 2 on 1 for the rebound!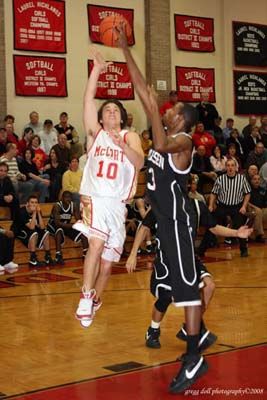 Monessen High School's Jamont Minnie gets a huge block on a shot by #10 Matt Varga of Bishop McCort Crushers.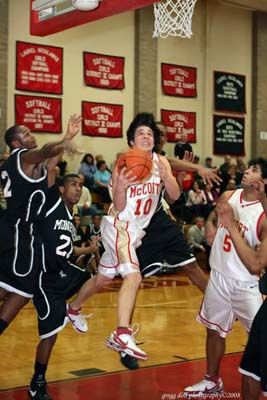 Matt Varga leaps through the air between three Greyhound defenders.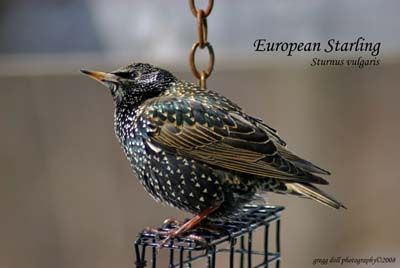 European Starling -- Sturnus vulgaris
Seen here in it's winter plummage, this is the first European Starling to visit our house in more than 20 years.
In 1890, 100 starlings were introduced to New York City's Central Park. There are now an estimated 200 million birds in the continental United States.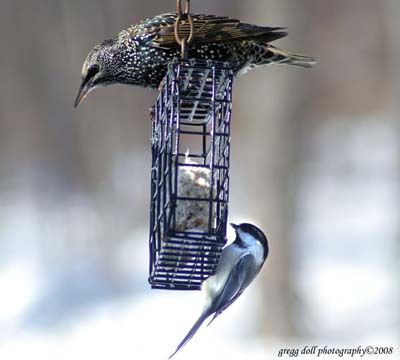 Starling and Black-capped Chickadee on a suet feeder.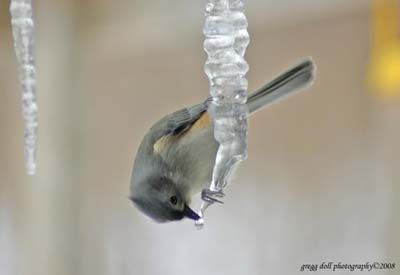 Although we now have a heated bird bath in the yard, this Titmouse still continues to get a drink from icicles hanging off the back deck roof.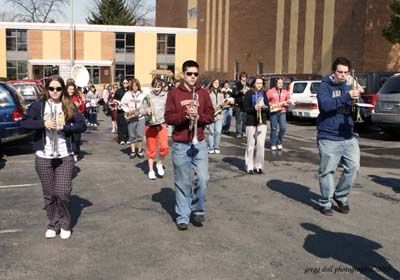 With one final practice before depature, the Northern Cambria Colts band is headed to Florida. Although the Disney Magic Music Days Programs normally "looks at bands with 90 kids or more", band director Fred Montanero sent in a video. "It's a great opportunity". The band, and the cheerleaders, performed at Disney World in Florida on Wednesday, March 5th, 2008.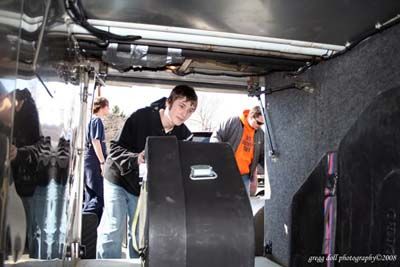 Dan Krumenacker loads drums to the cargo department of the bus.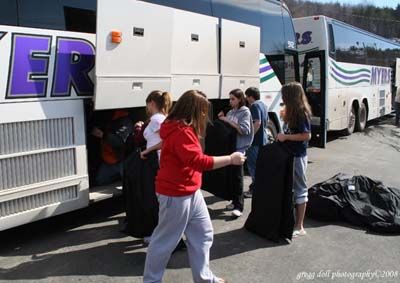 Band members load their uniforms.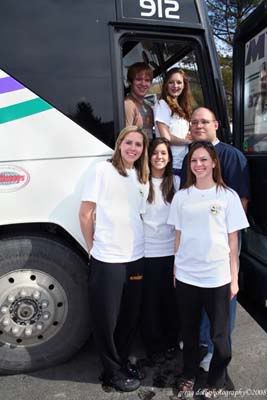 Surrounding the Northern Cambria Colts marching band's director, Fred Montanaro, are:
Senior Band President Jared Mitasky, Drum Major Grace Thomas, and Senior cheerleaders Britteny Daisley, Amber Deoskey, and Alayna Blye.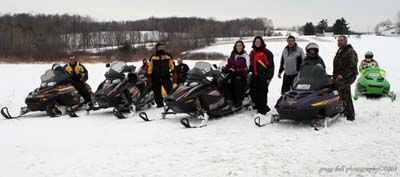 A group of snowmobilers take a break along Route 36 between Patton and Chest Springs on a warm, sunny Sunday afternoon after a major Friday snow storm.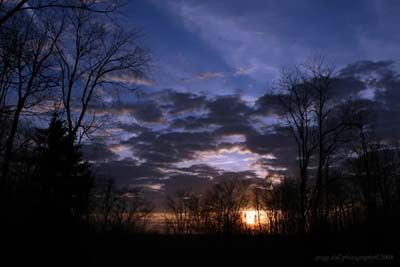 Looking East into the early morning sunrise from our front deck on Murphy's Ridge.



On Tuesday evening, Saint Francis University and Arts in the Mountains presented Payton MacDonald, Super Marimba Concert in the JFK Center on campus.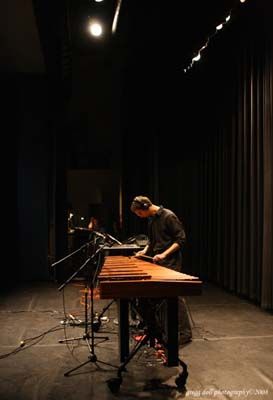 Payton MacDonald, marimba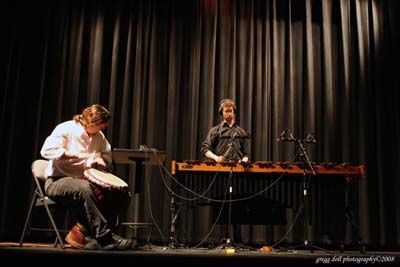 Jim Donovan, music instructor at Saint Francis Unversity, join Payton MacDonald for two of the compositions.

Jim Donovan, black and white and shades of brown.