The blog this week was shot completely in Susquehanna Township, Cambria County, Pennsylvania (one of four townships named Susquehanna in the 67
Pennsylvania Counties
) over a three day period. The majority of the photographs were shot in and around the villages of Emeigh and Garmantown.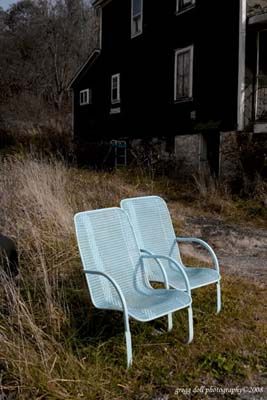 I found these two blue chairs sitting in a back street next to an abandoned house. They were set there by a neighbor who was hoping that someone would claim them so he didn't have to send them off to the land fill.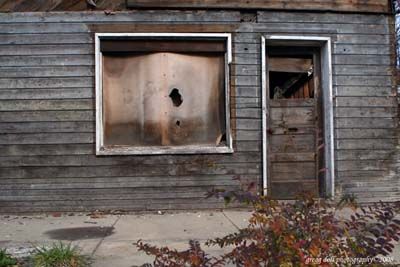 At one time I believe this building was a bar and it's just recently been dismantled. What caught my eye here was the steel beams that were set upon columns made out of bricks that held up the second and third floor.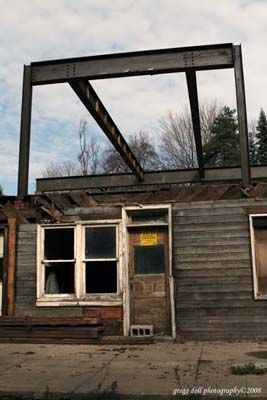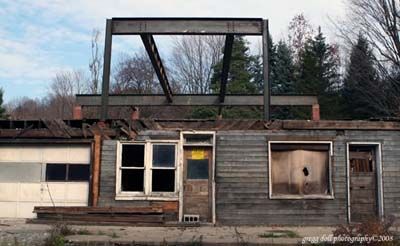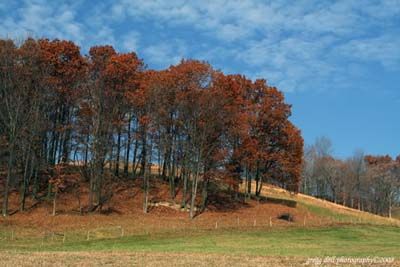 I think is probably one of the prettiest fall pictures that I've taken this year and views like this are the main reason that we prefer to live out in the boondocks.
Located along Double Dam Road, this old homestead provided me with the next 6 photographs.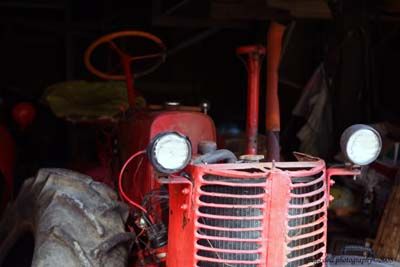 Farmall Tractor.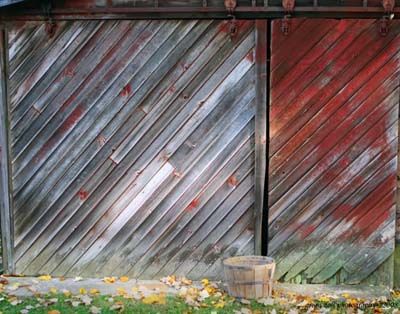 Shed Doors.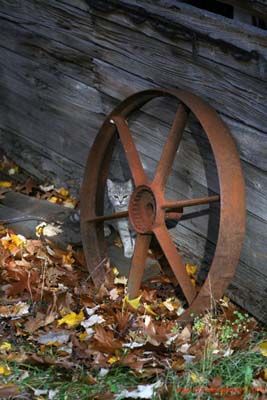 This cat followed me around trying to figure out what I was up to.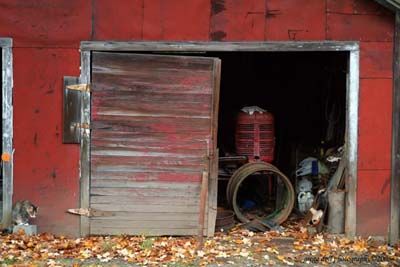 Another Farmall tractor. This one is being salvaged to provide parts for the one in the above picture.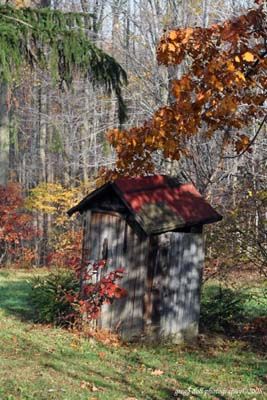 Outhouse.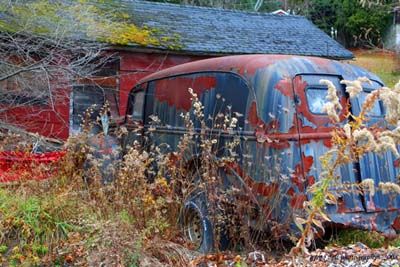 It almost looks like this panel truck was parked in front of the garage and abandoned.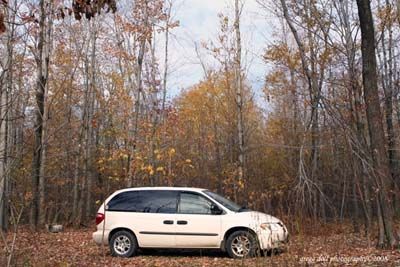 My van parked in our woods while I was out shooting.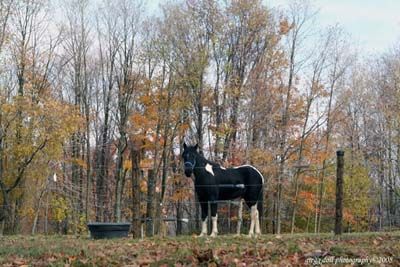 The family that owns this horse also has several steers that they are raising just a half mile up the road from our place.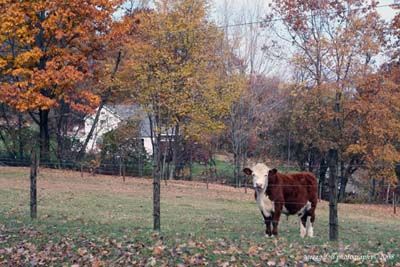 One of the neighbors.

I caught this chipmunk as it was preparing to launch itself onto the silk flower that I'd stuck into this fence post early in the spring.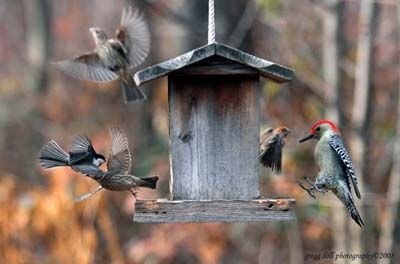 Sometimes the sunflower feeder gets just a
little
busy.

Garmantown Veterans' Memorial

On Sunday, 9 November 2008, the hard work of 6 veterans from the Garmantown, Pennsylvania area saw their efforts and devotions come to fruition when the town dedicated this memorial to the area's veterans. There are 66 names on the memorial. To put this into perspective, there are only 50 family homes in the town.