As much as I like the changing of the seasons here in Pennsylvania, I'm already sick of winter. Maybe that's because I've fallen in the last week while shooting an assignment. I got a really deep bruise on my elbow that's now a lovely shade of purple and twisted my back to the point that the muscles twitch to their own rhythm.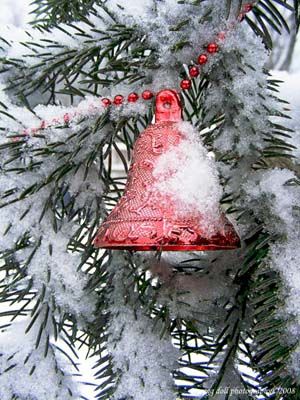 Red bell on pine branch.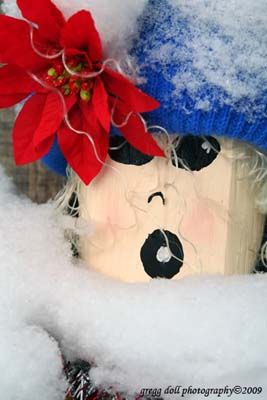 A seasonal display piece still sitting out on the deck.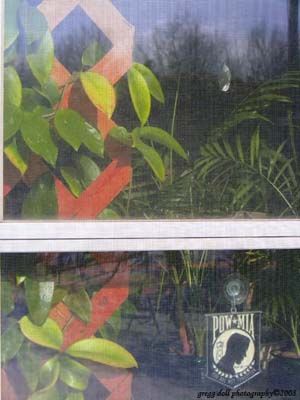 On the outside, looking in.
Right now, anything green is a welcomed site.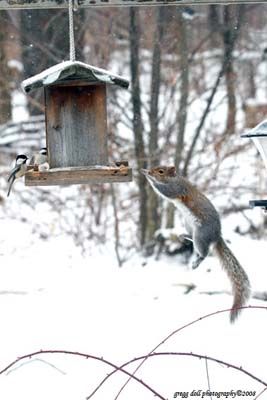 I watched this squirrel for about five minutes when I realized that he had a routine going. He would leap about three feet into the air to get onto the feeder,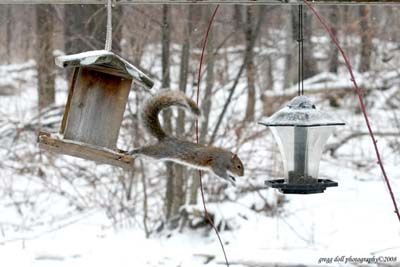 then he would jump off,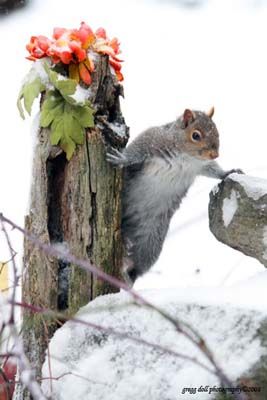 run around this dead stump and start all over again.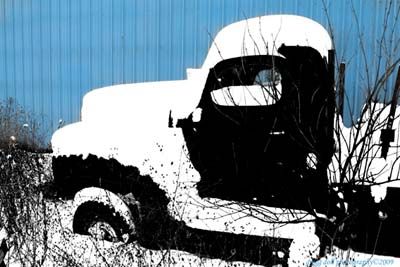 An old truck sitting next to a blue garage in Elder townshp, outside of Hastings.

The front end and frame are about the only pieces left of a car that's been used as a training platform for the Hastings Volunteer Fire Department.

Side one ...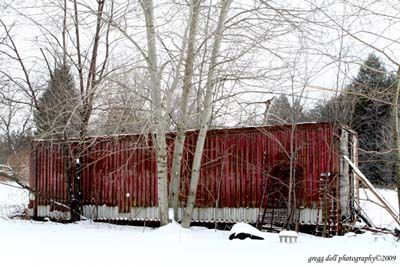 and Side Two of an old trailer being used for storage.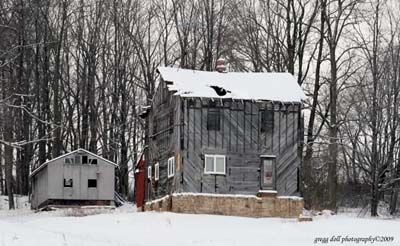 Old farm house on Old Route 36 in Elder Township.

Fence Post.

View of Hastings borough, Cambria County, Pennsyvlania.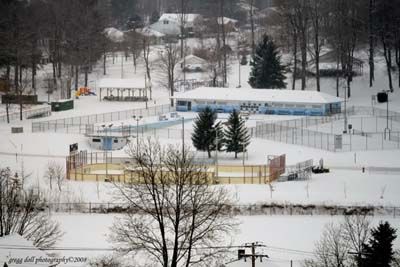 Hastings Community Park.
The roller hockey rink is in the foreground, the swimming pool and tennis courts are in the middle and the park pavilians and playground are in the back.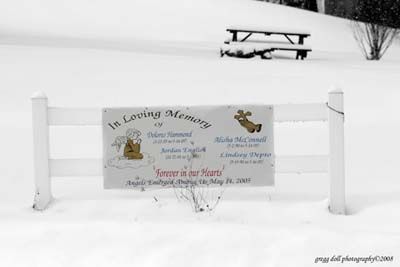 This sign is at the site of a fatal fire that took place in 2005 in Hastings.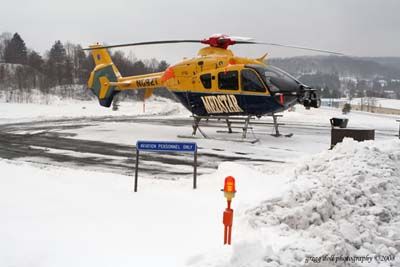 The winter weather keeps the Conemaugh MedSTAR helicopter on the pad at Miner's Medical Center in Hastings, PA.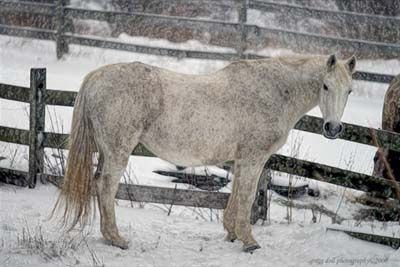 One of these days I'll find out what this horse's name is. I have several pictures of it.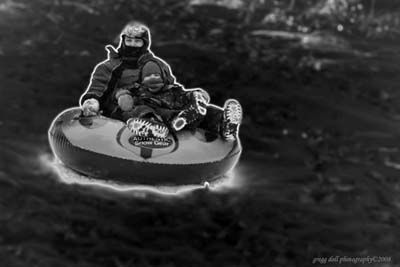 Obviously I've tweaked this picture a little bit in PhotoShop. The original photograph will appear in this week's issue of The Star-Courier, the local weekly newspaper that I shoot for. I used one of the filter options in PhotoShop called neon glo. I achieved this effect by using black as the primary color.