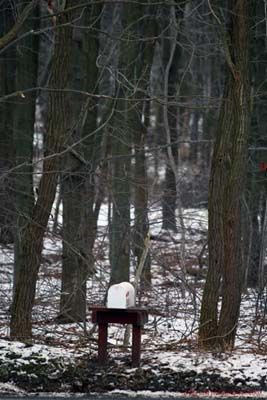 A Rural Mailbox.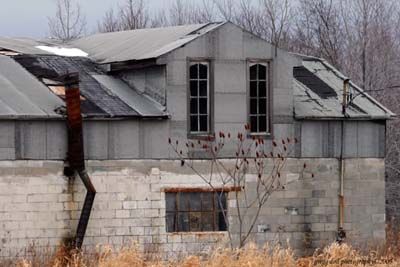 Sometimes I'm just amazed at some of the buildings I see that are just allowed to deteriorate. I always thought that this place would have made a nice house.

This shot shows the catalyst of our Nestor Martin gravity fed oil burner. Living in the woods as we do, this stove doesn't require electricity so we have heat when the power goes out, which can occur several times a month during the winter.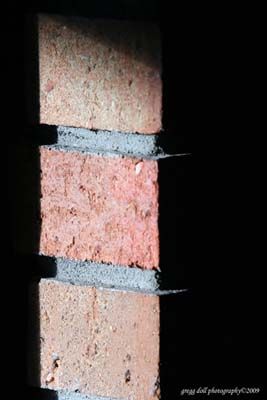 The edge of the brick work behind our oil stove.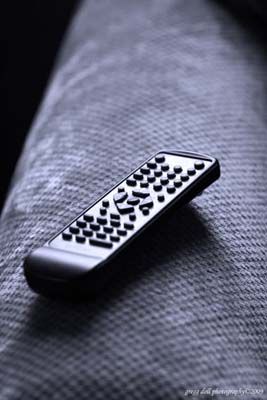 DVD player remote control laying on the arm of a couch in black and white using a blue filter.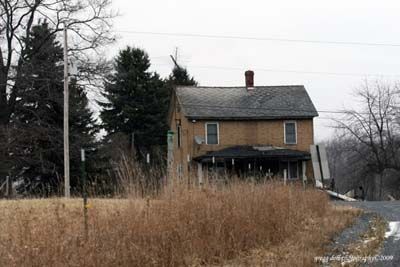 Farm house, Susquehanna Township.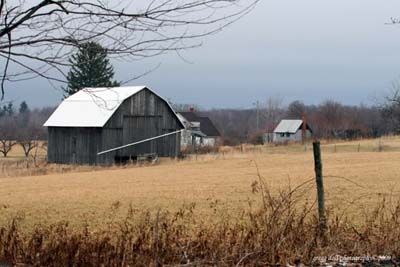 Another farm, this one is across the road from the previous picture.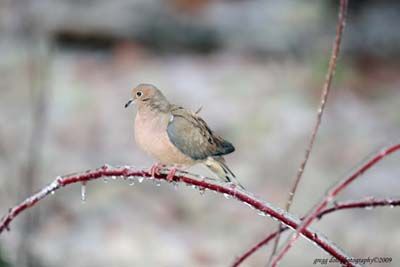 Here we are in our third bout with ice this winter. I got this picture as I was watching the Mourning Dove struggling to keep it's balance on the raspberry branch.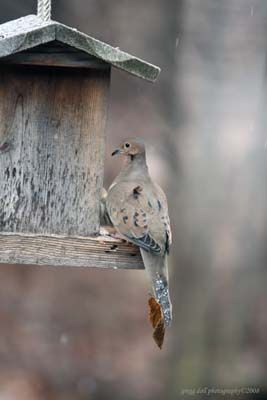 Mourning Dove on the feeder. The leaf on the tail is frozen there!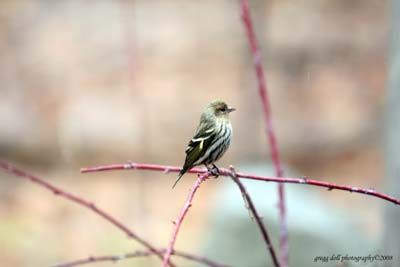 Goldfinch on raspberry branch.

Junco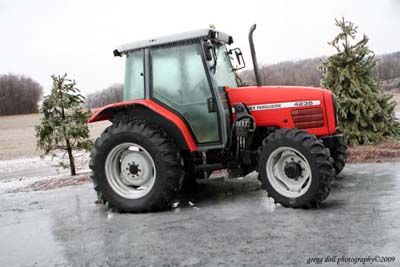 Ice, ice everywhere. It almost looks like this Massey Ferguson is sitting on a pond.

Cambria County Archery Association Range along Route 36 outside of Patton, PA.,