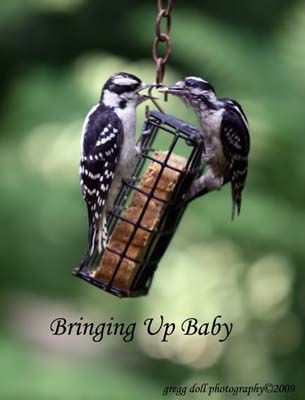 A female Downy Woodpecker continues to feed her young chicks even after they've left the nest. The young birds look like a female but have a hint of red near the front of their head. And, has become the custom, here is a little
video of the event.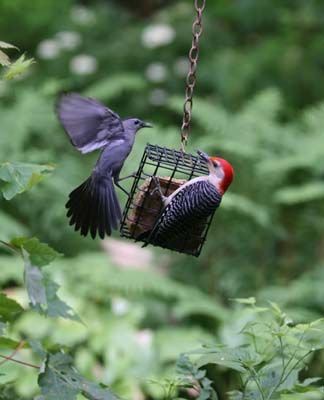 Is this seat taken?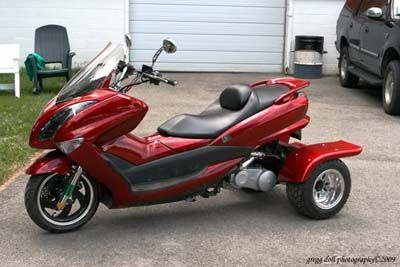 I've been a fan of scooters for a long time. In fact the first motor powered two-wheeler I road was a Vesper back in the early 60s. This is the first scooter trike I've ever seen.

Looking at the trike from this angle you can see that it has a reverse gear lever down by the floor board.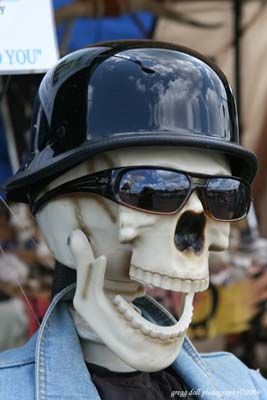 Vendor's prop, Thunder in the Valley 2009.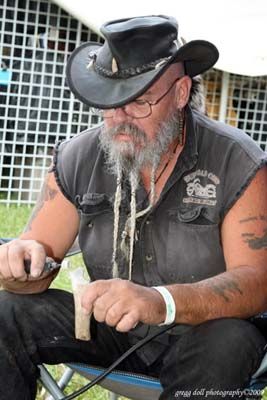 Carver, custom hat maker, Dave Triplett from Florida. Using a dremel tool he works a piece of deer antler into the shape of a bear at the ABATE encampment at the Cambria County Fair Grounds during Thunder in the Valley.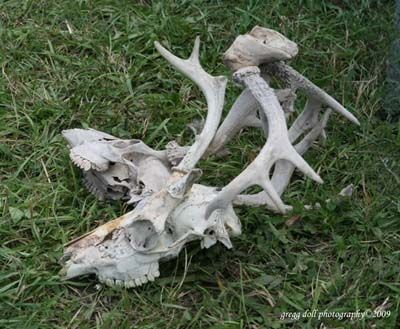 Once the deer skulls are properly weathered, they are ready to become pipes and pieces of jewelry and other trinkets.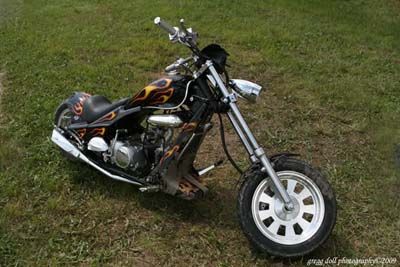 Not street legal, this custom one lunger can get you around the camp ground in style.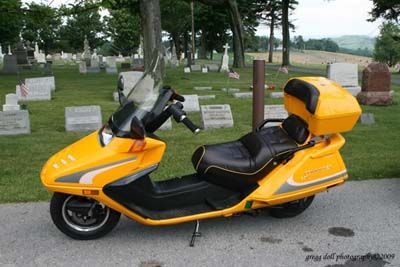 For the last year or so I've been looking at selling my bike and downsizing to a scooter. My scooter of choice is this QLink 250 cc Commuter. Should it stop raining for a day or so, my Virago will be sitting out in front of the house with a For Sale sign on it.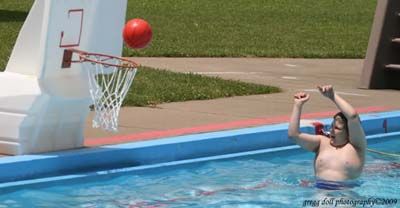 With a population of only 1,299 the borough of Hastings has one of the nicest community parks in the area. The town's recreation committee does a good job of providing the kids in the area with a cornucopia of activities.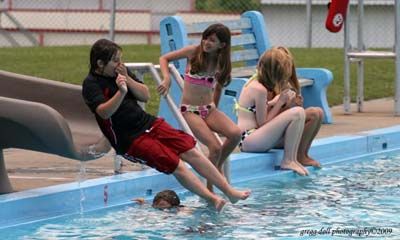 McKenzie J holds her nose as she flies off the end of the sliding board and into the drink.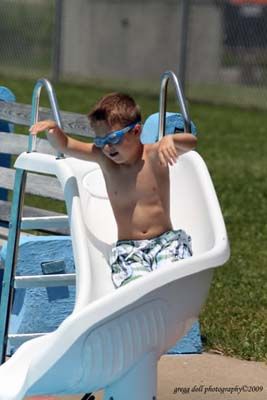 Another of the slides at the pool is just the right size for the younger swimmers.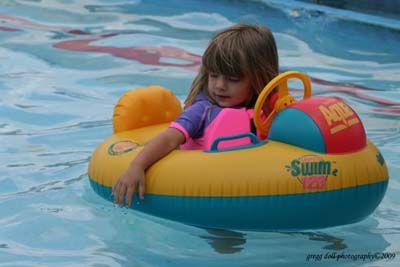 Lakin P entertains herself while her mother checks the pH levels at the pool.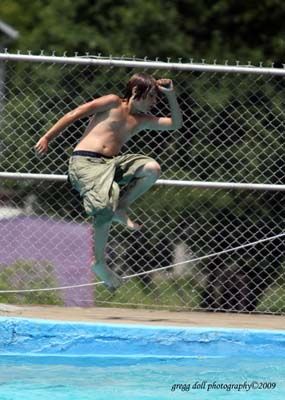 Styling.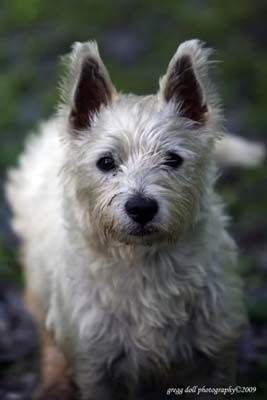 Guard dog.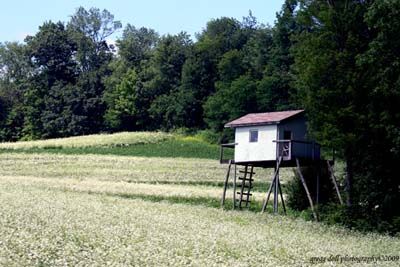 Tree stand. Every hunter should be so lucky.

About the only way to get this shot is to use a tripod and a cable release, plus take the time to just stand waiting for the bird to pass in front of you. The space from side to side in this frame is about 6 inches.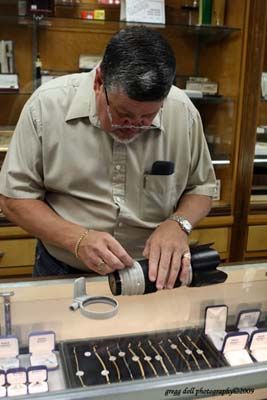 Where do you turn when you need a lens repaired in a hurry? Try your local jeweler. My friend, Dave Wojcik is the man. A 3/16 inch screw on my 70-200 lens got loose and jammed the turning ring. Dave was able to repair the lens within a few minutes which saved me a whole lot of frustration.