Finally glad to see that July is over for another year. Hopefully, August will bring us some of the summer weather that we haven't seen yet this year. The ground is pretty much saturated and, if my weather gauge is correct, we got an inch and a half of rain since Monday, but then again the day isn't over.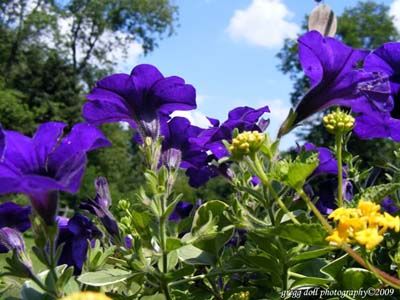 Planter with petunias.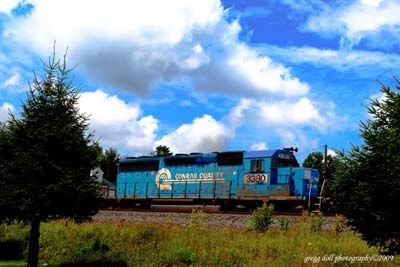 Old Conrail engine heading east on the Mainline at Cresson, PA.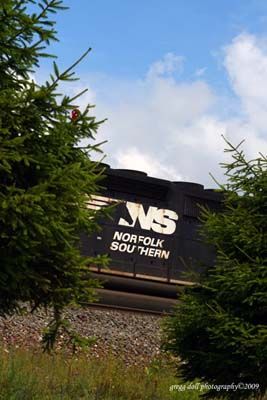 Norfolk Southern



These next three photographs show the engines belonging to the Ashville Volunteer Fire Company who will be the host for the 88th annual Volunteer Firemen's Association of Cambria County & Vicinity Convention Wednesday (29July09) thru Saturday (1Aug09).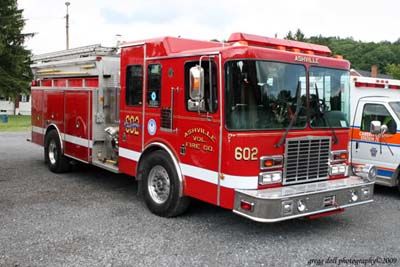 Engine 602 - a 1997 HME 4-Guys pumper-rescue, 1500 gpm Hale pump with a 750 gallon water tank.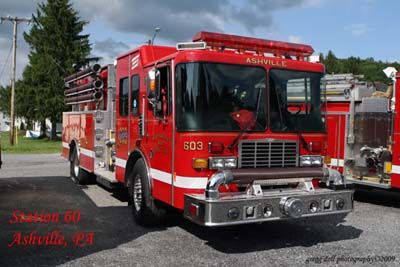 Engine 603 - and the pride of the fire company. 2008 HME 4-Guys Pumper-Tanker. 2,250 gpm Hale pump, 1,500 gallon water tank. Also comes equipped with 2,200 feet of 5 inch supply hose and carries a 3,000 gallon port-a-tank.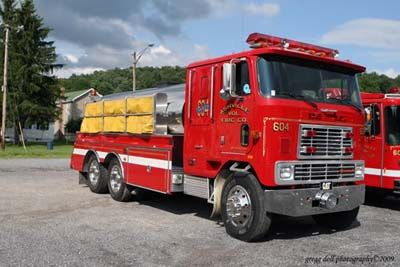 Tanker 604 - 1986 International 4-Guys. Carries 3,000 gallon of water, plus a 3,000 gallon port-a-tank. So far this year, this rural fire company has responded to 66 calls.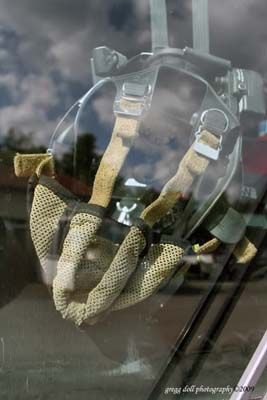 Face mask, laying on the dashboard of one of the fire engines.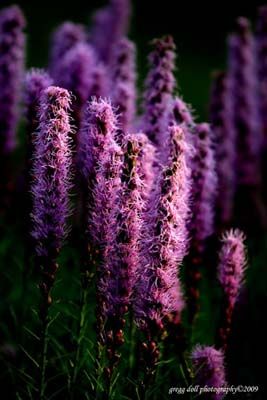 Gay feathers, shot in the early evening setting sun.

A chef at Torvian Hall, on the campus of Saint Francis University, prepares an omelette for me at about 8:30 on Saturday morning. This past weekend was Alumni Weekend at the University and I was hired to photograph the gathering. The omelette tasted really good since I'd already been taking photographs for the last hour at the Immergrun Golf Course.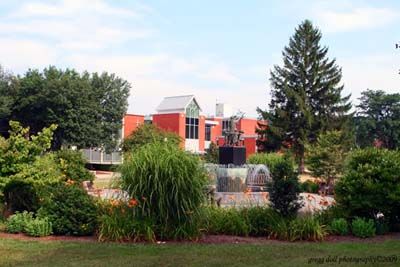 DiSepio Institute for Rural Health and Wellness
This is the first opportunity I've had to photograph the building since the exterior construction was completed.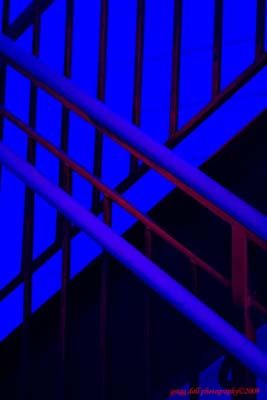 Stairwell architecture interpreted by: Me




Barb Dean of Centre Hall watches as her husband, Jim, cleans up their nicely turned-out 1955 Ford Vickey at the Car Show held at the skeet range at Prince Gallitzin State Park in conjunction with Mountain Days.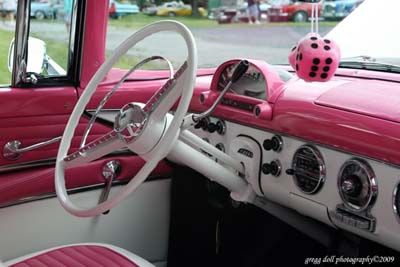 Interior of the 1955 Ford Vicky.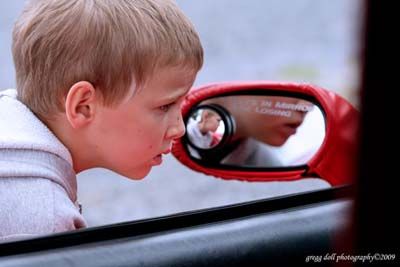 Face in a mirror.

Mahlon "Duckie" Duck of Boalsburg, polishes the engine of his 2001 400 hp Z06 Corvette. Charlie Verdavoir of Patton, PA executed the airbrushing that you see on the interior of the hood.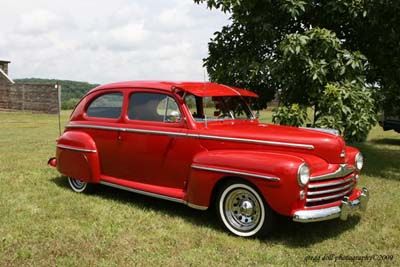 1947 Ford 2-door
I think this was the prettiest car at the show. Never understood why they stopped putting skirts on these beauties. Let's face it, everything looks good in a skirt.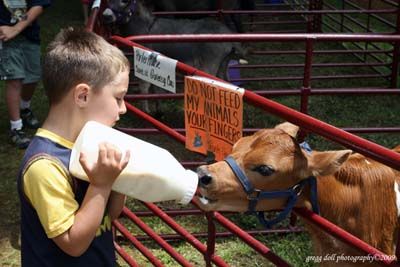 I really wasn't gonna bother with anything other than the car show at Mountain Days this year, but decided at the last minute that since the sun was shining, that I'd run down to Sharon's Pizza to see what I could shoot at the children's petting zoo. I got there in time to catch young Master Tom feeding Porterhouse, a three week old Guernsey.



In Memoriam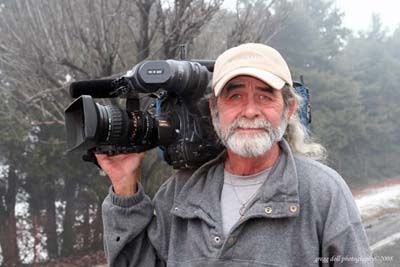 J.D. Kirkpatrick
September 29, 1947 - July 25, 2009
"Save me a Plank"