With the temperatures floating around the 50s and 60s with no rain, the last week has been my kind of fall weather. Will it last?? I doubt it.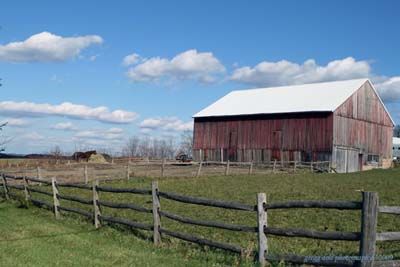 If I would have waited for another 5 minutes, 2 more horses would have walked into the frame. I might have been a mile or so west of Cresson, PA on Old Route 22 when I stoppped to shoot this picture.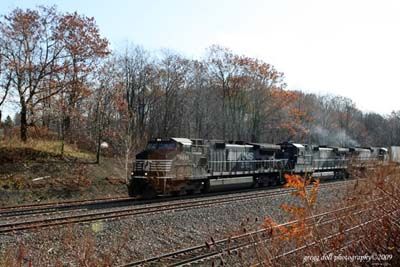 A trio of Norfolk Southern D9-40CW's pull a line of cars down the mainline passing through Cresson. I think I've found a new place from which to shoot trains from.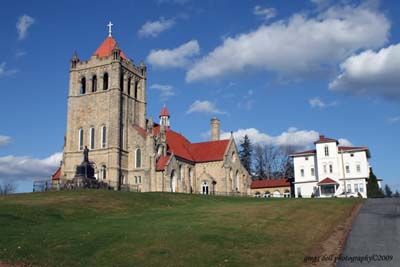 It's been several years since I stopped to shoot the Basilica of St. Michael the Archangel in Loretto, PA.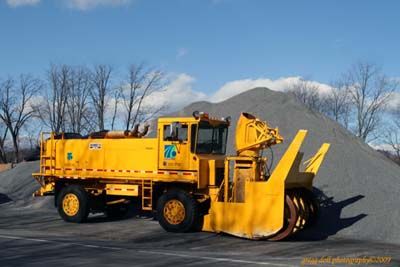 Dear Santa:
I've been a good boy almost all year, for a change, so if you could see fit to visit this year, here is a picture of the only thing I would like you to bring me.

November 3rd was election day in Pennsylvania and I covered the race for judge in Cambria County. Unfortunately, the candidate that I covered didn't win.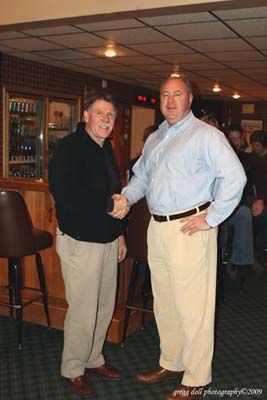 State Representative Gary Haluska of the 74th District visits with candidate for Cambria County Judge Gary Jubas of Nicktown, PA at his election night party to await election results at the Ebensburg Country Club.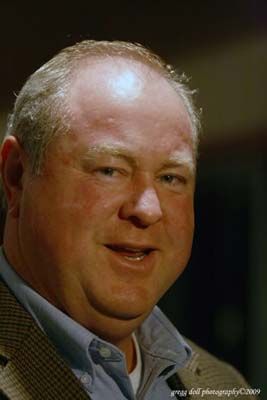 Assistant District Attorney Gary Jubas, candidate for Cambria County Judge, as he was interviewed by WJAC-TV Channel 6 News out of Johnstown, PA.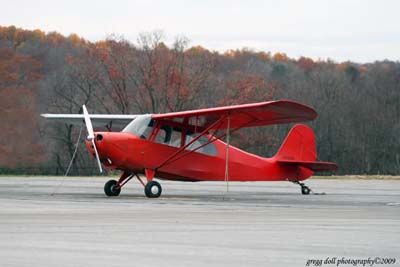 Returning home after a road trip with my daughter to a job fair in Monroeville, PA, we stopped at the Jimmy Stewart Airport in Indiana, PA to see my friend Todd, who of course was not in his office. However, I did find this 1946 Aeronca 7AC sitting on the tarmac. It looks like it has a new wing cover.



On Saturday I got to cover a playoff football game between the Vikings of Glendale High School and the Vikings of Blacklick Valley High School. It's not often that I get to cover a Saturday game anymore but this one is different because the field is just that, no real gates, no real fence or high walls just a hometown football field sitting in the middle of town.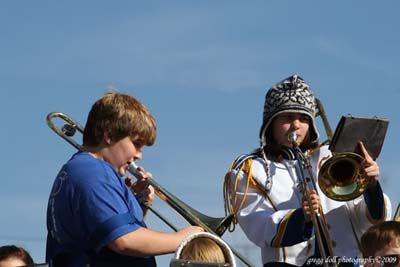 Glendale High School band members preparing to perform.

Warming up the lips.

Glendale High School Marching Band.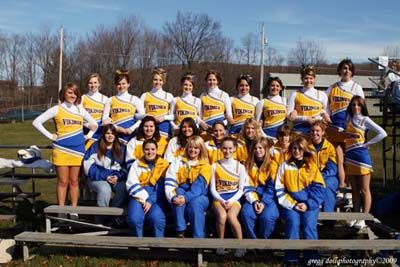 Glendale High School Cheerleaders and Color Guard.

Blacklick Valley High School Band.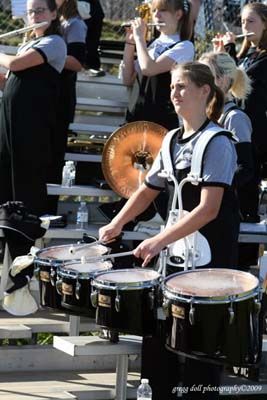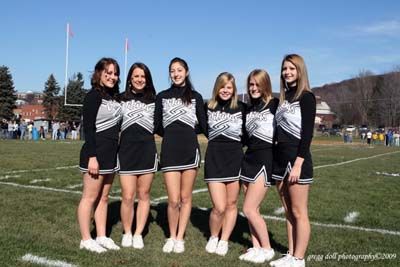 Blacklick Valley Cheerleaders.

Glendale Head Coach Rick Kozak and his team break from a team huddle prior to the game kickoff.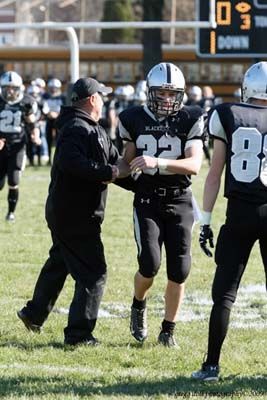 Blacklick Valley Coach Bill Zamboni shakes hands with #22 Matt Worthington as his starting line-up is introduced.

Blacklick Valley stops the Glendale rusher.

Glendale quarterback Tyler Jenny keeps the ball as he advances toward the Blacklick Valley goal.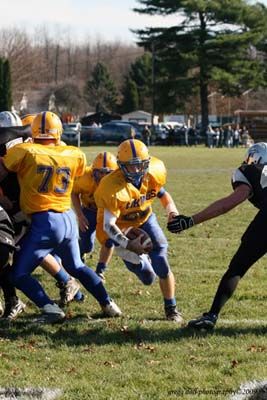 Tyler Jenny of the Glendale Vikings, crosses the goal line for 6 points on a hole opened by center Bobby Shepler and the Glendale offensive line.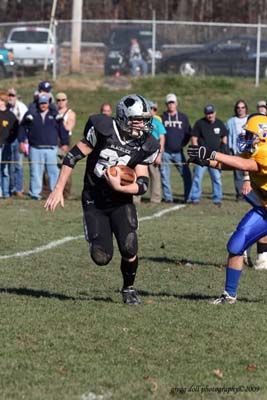 Blacklick Valley senior halfback Ted Worthington goes around the outside for a gain of 4.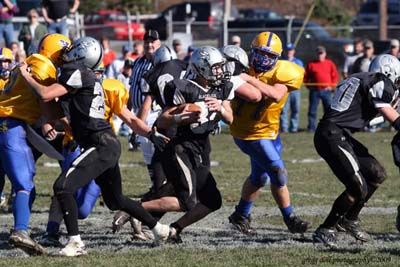 Brenden Julock breaks through the Glendale defensive line for a nice gain.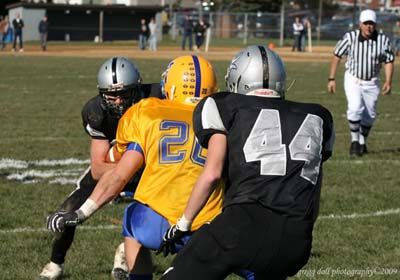 I really like this picture because it makes it look like I was part of the game when I shot it. It is one of nine frames that capture what turned out to be a solo tackle of Dylan Stiles by Glendale's #20, Luke Westover.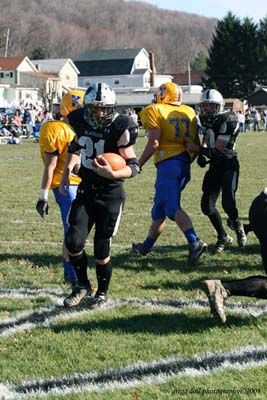 Blacklick Valley's first of three unanswered touchdowns in the first half.

As these guys were heading towards me, I started to think about hiding behind the cheerleaders for protection.



The last five photographs on this week's blog were shot on Veterans Day, 11 November 2009 in Carrolltown, and Patton, PA. Unfortunately turn out was low as
American Legion and VFW Posts are struggling
to fill their ranks with new members.

The first of the Veterans' Day activities that I covered were at my own home Post 506 in Carrolltown, PA.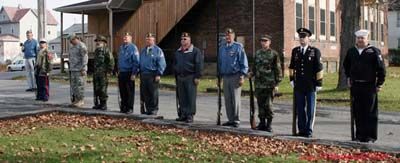 The rifle squad is composed of members from several local VFW and American Legion Posts who arrange to participate in each other's Veterans Day ceremonies. The squad travels to various memorials during the course of the day.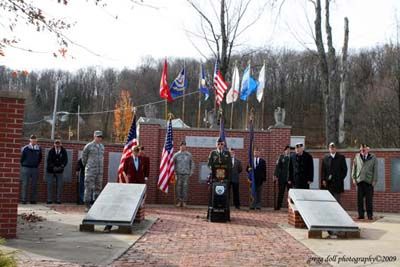 After leaving the services in Carrolltown, I went to Patton to participate in the services at the Veterans Memorial located in the community park. This is one of the better attended services in the area.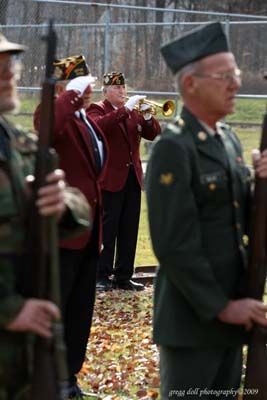 With the color guard standing at arms, the bugler plays taps.

As taps are played.
Veterans Day 2009.
Patton, Pennsylvania.