What would Halloween be without a bunch of ghosts, goblins and spooky looking houses. This week we have a little bit of each. It's a festive time of year.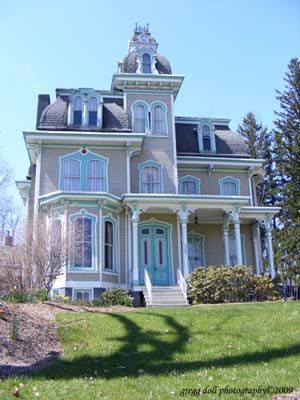 Hegarty Mansion located near Coalport, PA. This house is in about as pristine condition as the day it was built. It sits out in the middle of absolutely nowhere.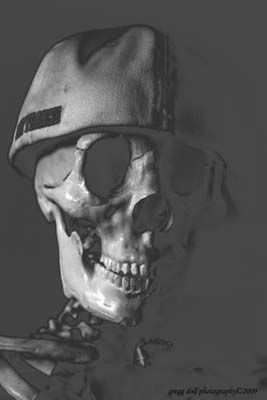 I've been saving this photograph for several weeks because as soon as I saw it, it just said Halloween to me. This is actually a full-size human skeleton sitting inside the entrance to the DiSepio Institute for Rural Health and Wellness on the campus of Saint Francis University.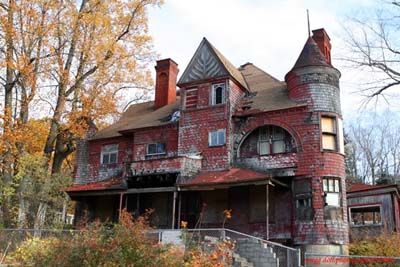 Talk about your stereotypical haunted house. We offer these three views of the Braemer Cottage located in Cresson, PA.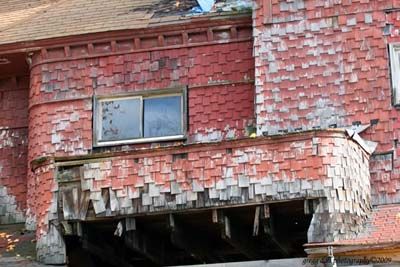 History says that when this building was in its original location James Buchanan, the 15th President of the United States, gave his acceptance speech from this balcony.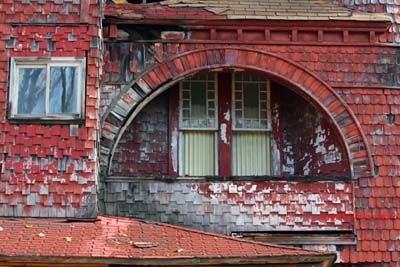 Just another close-up view of this historic building that is about 2 1/2 steps away from meeting the wrecking ball.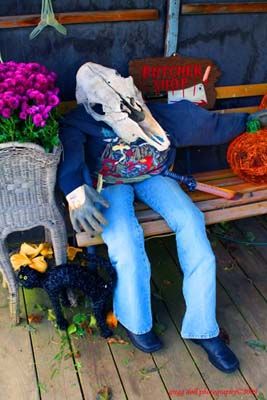 Halloween decorations on a porch in Slickport, PA.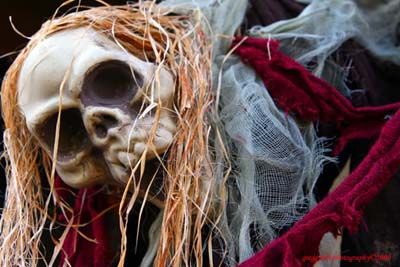 Nightmares are made of this.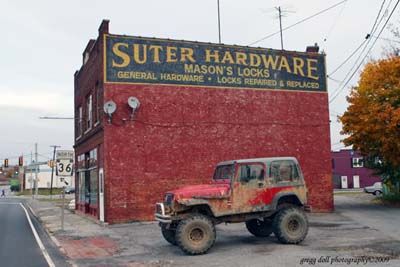 Always on the outlook for wall art, I shot this photograph along Route 36 north as it passes through Altoona, PA.

A Norfolk Southern D9-40CW heads East through Altoona, PA along the mainline.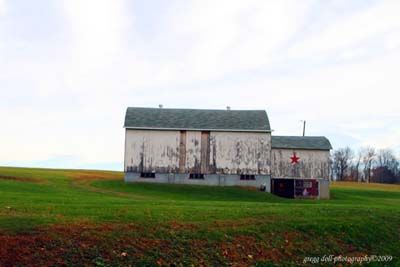 This barn is located along Colonel Drake Highway outside of Ashville, PA.

An old farm house near Union Furnace, PA on SR1008 caught my eye as my daughter and I were headed towards Shaver's Creek Environmental Center just south of State College, PA.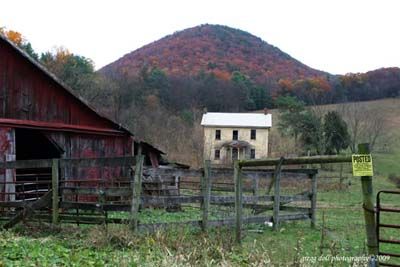 By moving 300 or so feet down the road I was able to get a completely different view of the farm house as it actually sits in this small valley.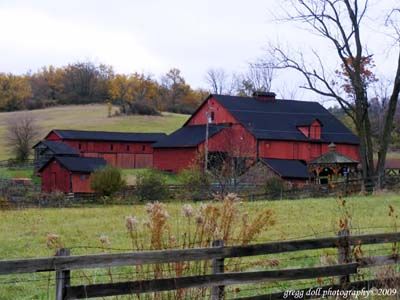 Heading north from the previous photographs, you come across this farm along Route 45.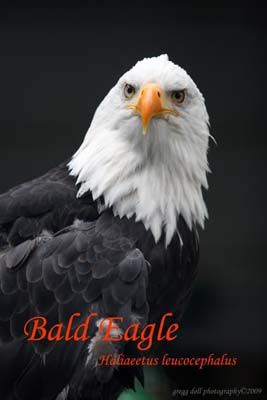 The whole reason for the trip to Shavers Creek was to check out the layout of the center as my daughter has applied for an internship which, if she is accepted, begins in January. The eagle shown here was injured to a point where it will no longer be able to survive in the wild. Visitors to the center get to see this bird up close and personal and learn about the issues faced by all wildlife.

These are just three of the 50 frames I shot while watching the bird.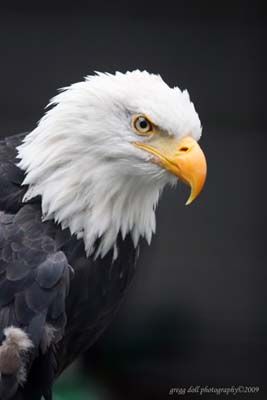 Barred Owl -- Strix varia
Learn more about each of the birds http://www.outreach.psu.edu/shaverscreek/index-bird-biographies.html

On the way home from Shavers Creek we drove through New Alexandria, PA where I happened upon this decoration in front of a local residence.

Close-up view of the front of the car. There is no engine in the car, but it is a ghost-mobile.

The final picture for this week's blog shows the Stone House located on Old Route 22 at Water Street, PA.