Back in October I was asked if I would like to show my photographs in a new gallery that was going to be opening in a few months down in the Duncansville/Newry area of Blair County. I've never been asked that question before and didn't really know what to say. Anyhow, I got a call a week or so ago about bringing some art to hang on the walls of the Monarch of the Mountains Studio on Old Route 220 South in Duncansville, PA.
So, I left the house at 1000 Sunday morning to drop off 13 framed prints at the Studio and to find the Blue Knob Valley Airport outside of Newry, PA. It was danm near 1500 when I got back home. Here is how I spent the day.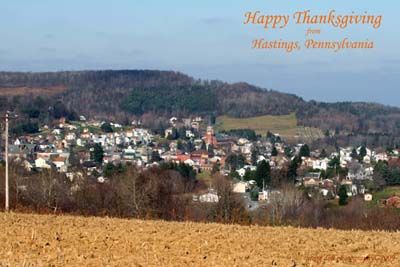 Looking north over Hastings from Tower Road Sunday afternoon as I was returning home...This was the last picture taken that day but is first because today is Thanksgiving Day. This is the only sunlight we've had since then.


Monarch of the Mountains. Duncansville, PA.
Michael Long, Chainsaw Artist, Proprietor
Over the next few weeks I'll have other photographs and information about the other artists who's work will be on display at the studio.

My photographs lined up against the wall before being hung.

Some of the art work that will be displayed once all the shelving arrives.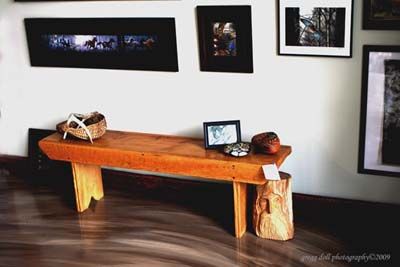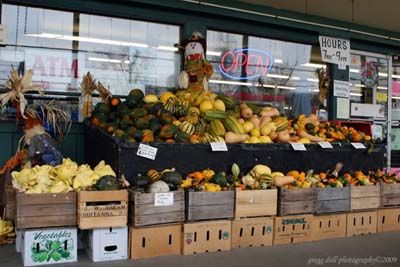 About a mile or so down the pike from the Monarch is Leighty's Farm Market, the biggest in the area, with all the Thanksgiving goodies that you can think of.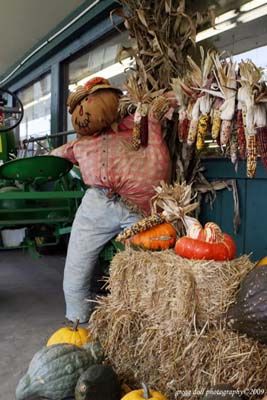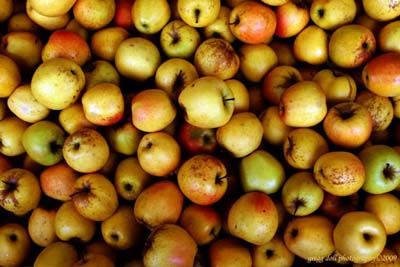 Yellow Delicious apples that were grown just up the road from Leighty's.



If you're a regular visitor to our blog, you know that I like to stop at airports to see what there is to see, or in this case, what's not to see.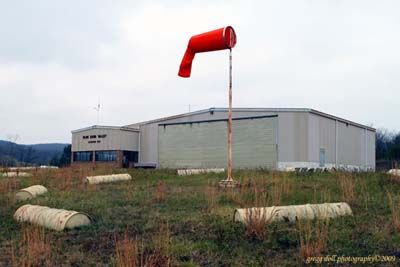 The only thing at this airport that looks like it's been taken care of any time in the last 20 years is the windsock.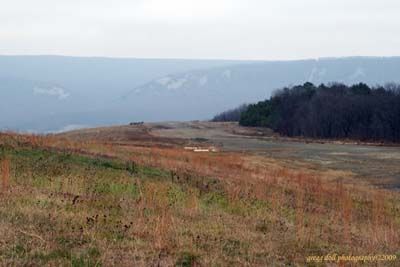 Long abandoned as a runway in America, I can see Vietnam written all over this scene. Since I took this picture I've learned that the military helicopter squadrons stationed in the area use this old airport for insertion and extraction exercises, which would explain the new windsock.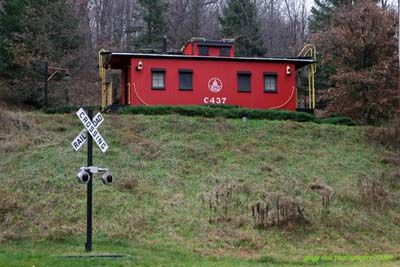 I'd be willing to bet that not more than a few hundred people have ever seen this place.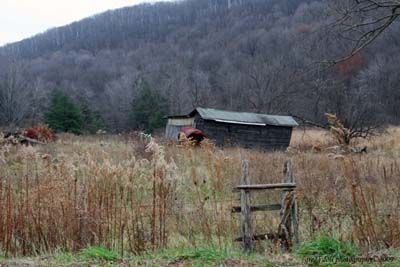 Old farm shed sitting out in a field at Foot of Ten, near Duncansville, PA.

Foot of Ten Auto Sales.


Lemon House at Allegheny Portage Railroad National Historic Site shot from Old Route 22.

This Skew Arch Bridge sits between the west and east bound lanes of Old Route 22 near the Allegheny Portage National Historic site.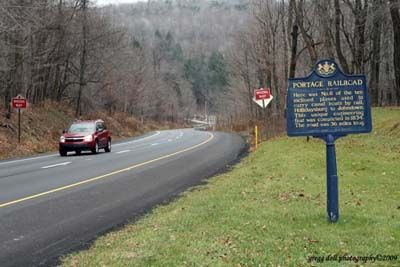 West bound traffic on Old Route 22 passes the Skew Arch bridge shown in the previous photograph. The road was built around the existing historical landmarks.



Before the new Route 22 was built, Old 22 ran through Cresson on its way to Duncansville. At the top of Cresson Mountain was this old motel that went south real quick once the new road was opened.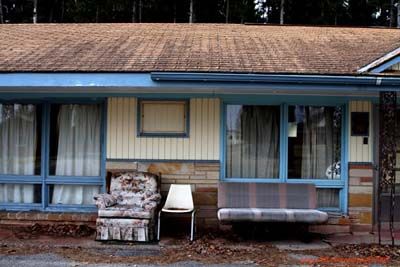 Located along Old Route 22 west of Cresson is the now defunct Bogartz Original Saloon. The building isn't much to look at but the wall art is very unique. This is an example of recent wall art and advertising that I try to capture on my travels. This 1500 square foot mural was created by Pamela Snyder of Altoona, PA.

The logo on a side wall is 12 x 20 feet.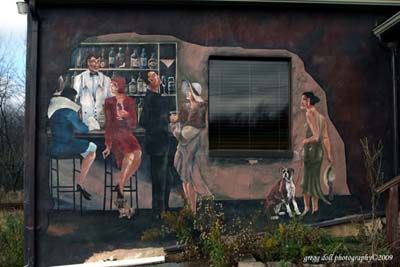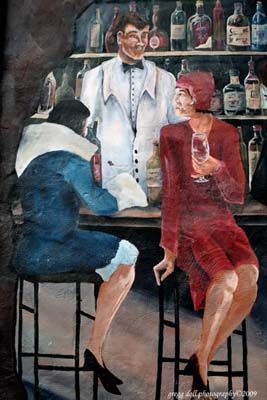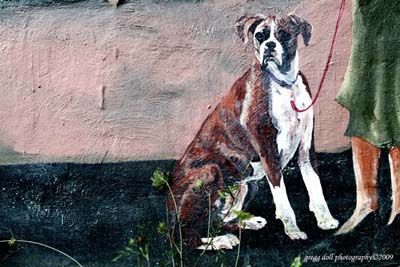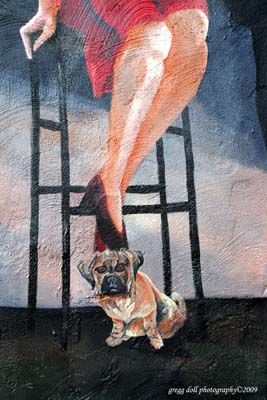 We raise our glasses to toast our friends, family and blog visitors during the holiday season.