For the first time since Vietnam the people of Hastings, Pennsylvania have had to bury one of their own. Sgt. Derek Shanfield, USMC, lost his life in Afghanistan on 8 June 2010. This week's blog is a pictorial essay of his funeral which was held on Friday, 12 June 2010. I've tried to use photographs that allow me to tell the tale as completely as I could but also allow for the Marines' family, as well as the community itself, to grieve in private.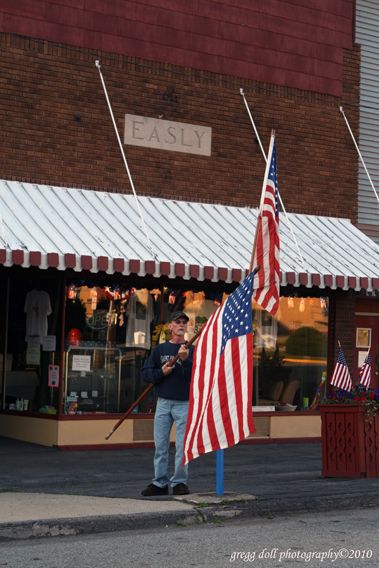 It's 7 o'clock in the morning and members of the Hastings VFW Post were already out preparing the town for the day's solemn events.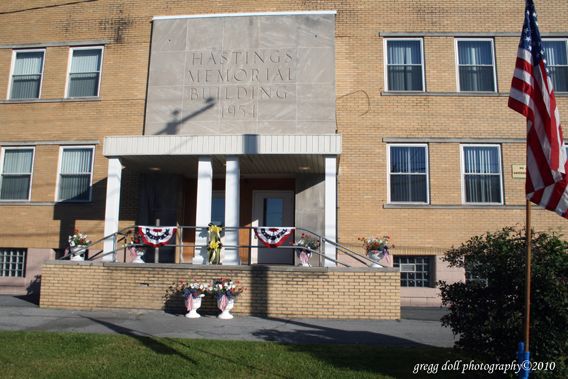 The Hastings Memorial Building is the only place in town that was large enough to seat the hundreds of people expected to attend the service.

At 8 o'clock Friday morning a final funeral briefing was held in the Hastings Volunteer Fire Department Hall. Volunteer firemen from around the area as well as EMS crews and several different police departments were there to lend a hand in the coordination of logistics to implement the borough's emergency operation plan for the day.

Patriot Guard Riders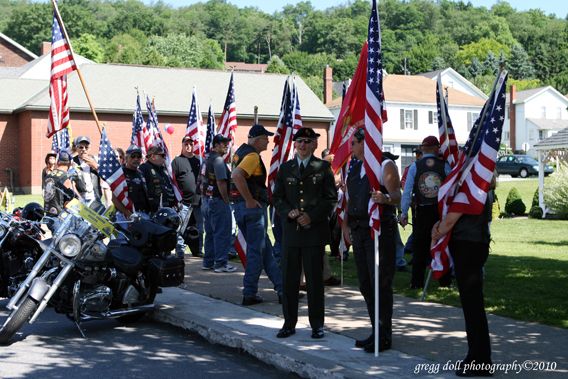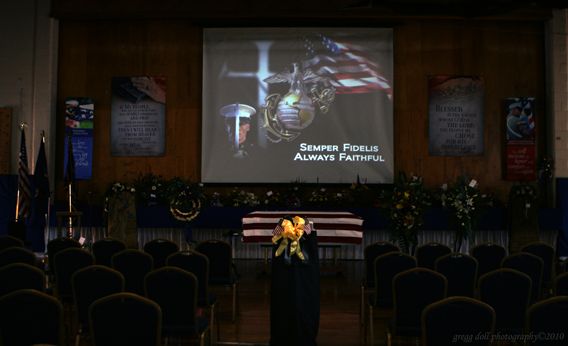 Before anyone visited the Memorial Building to pay their respects, I shot this photograph of the viewing area.

Official Marine Corps Funeral Wreath