Once again it was time to head up to Tipton, PA and DelGrosso's Amusement Park for the annual Pow Wow and Native American Dance Competition. Now in it's 13th year the Pow Wow draws a good size crowd from the area that come to enjoy the music and the dance. We missed some of our old friends this year, renewed some friendships and made a few new ones.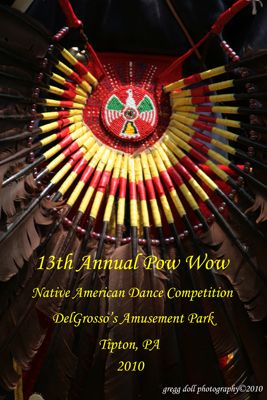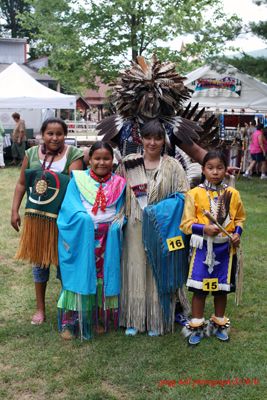 Charles Eagletail Family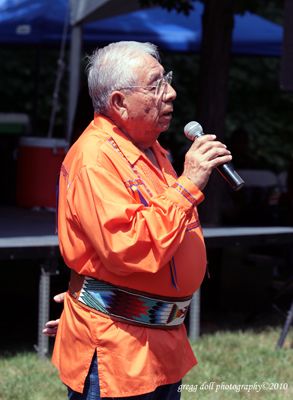 Ezra Fields, Pawnee, Master of Ceremonies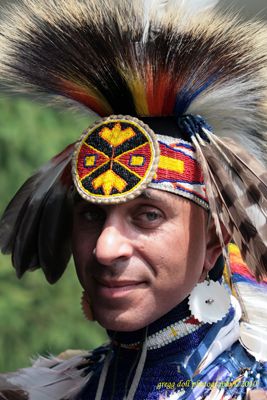 Head Man Dancer this year was Aaron Hedgepath, Hallowa-Saponi.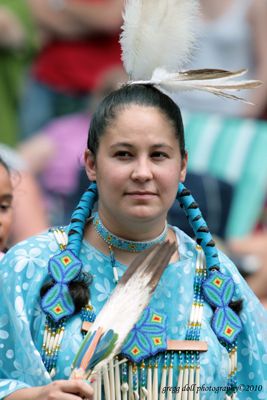 Head Lady Dancer was Dawna Charley, Dineh.

John Norwood bearing the American flag and Charles Eagletail carrying the flag of the Indian nations lead the grand entry at the opening of the Pow Wow.