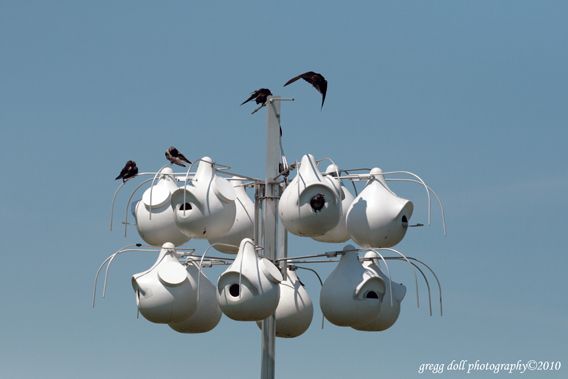 New to Prince Gallitzen State Park this year are these gussied up purple marlin houses.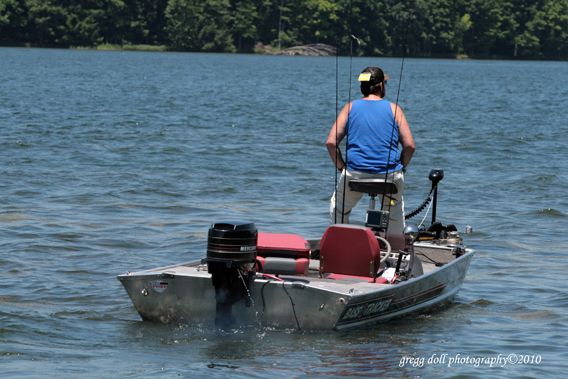 Fourth of July fisherman watching for traffic as he heads across Glendale Lake.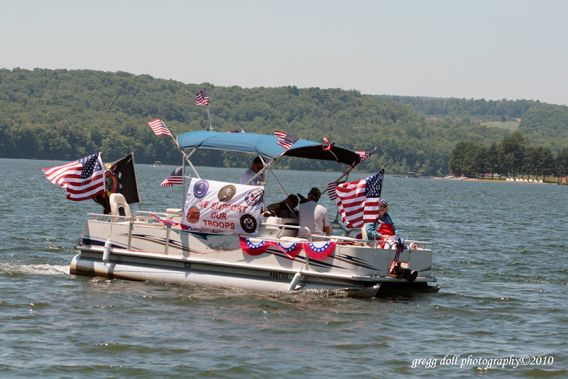 Once again the Fourth of July theme of the Lake Glendale Pontoon Association was celebrating our nation's history and showing support for our troops around the world.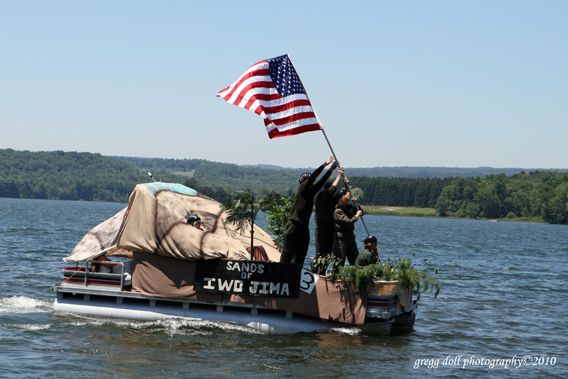 My favorite float, of course, honoring the Marines of WWII.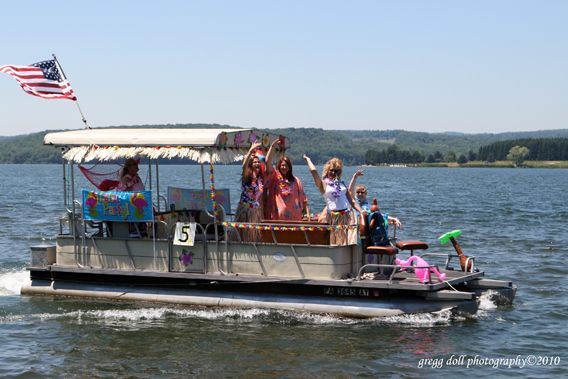 It's Luau time for the ladies at Glendale.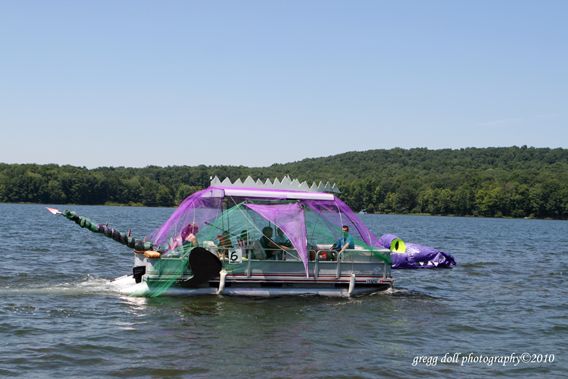 I guess every celebration needs a party monster!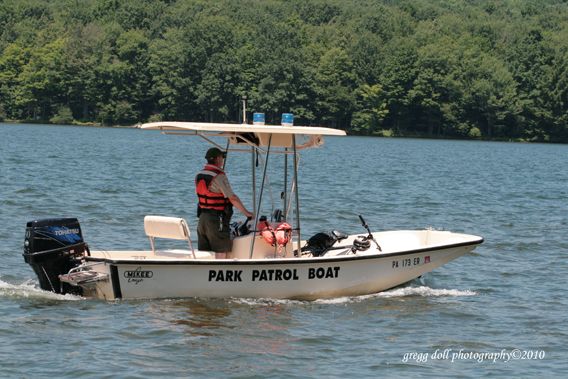 It's not often that you get to see a patrol boat tooling around the lake with a bicycle in the bow.

The circus came to Patton, PA this week and when I stopped in to see how things were going, I was greeted by Larry, the Dromedary who was right at home in the July heat.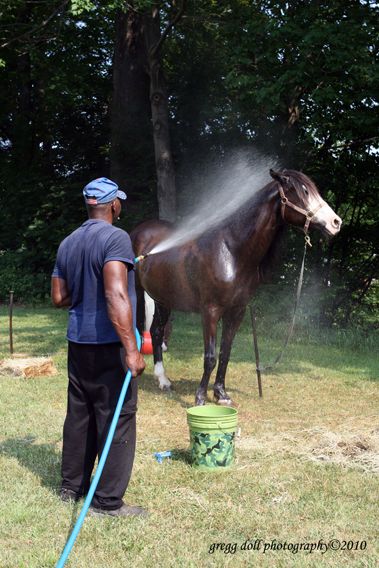 It was only 10 o'clock in the morning but the sun was already bearing down on everything that moved and it was time for Farmer Brown to give his performing horse, Prince, a cool down shower.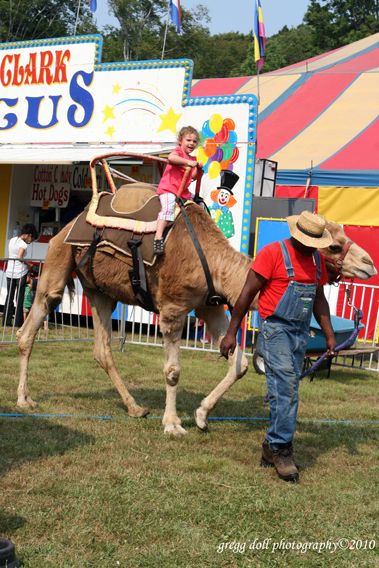 This little three year old girl seems to be impressed with her first time camel ride.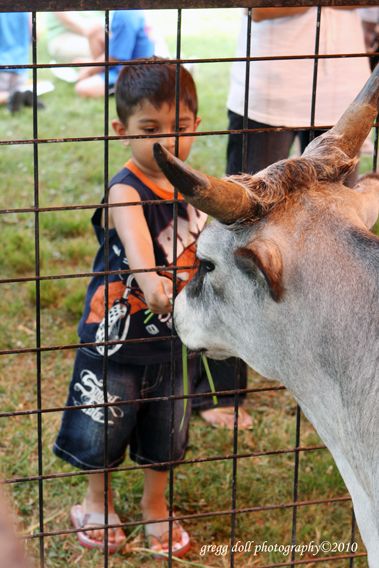 Hand to mouth, feeding the bull.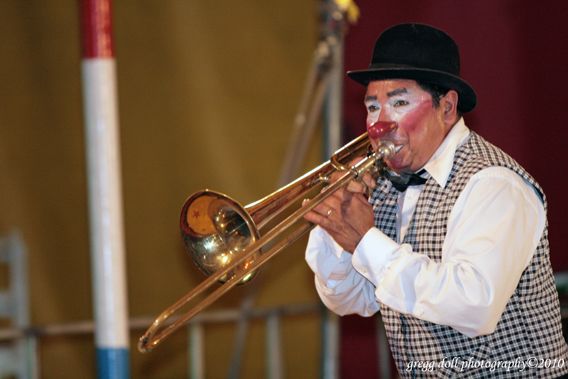 Joey the Clown provided entertainment for children of all ages.