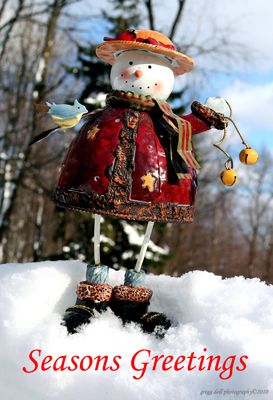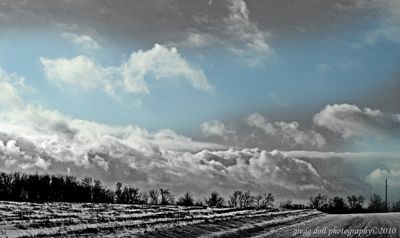 On top of Maggie Miller Hill looking south.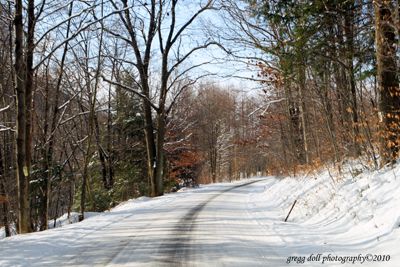 Old Miller Road on the way to the grocery store.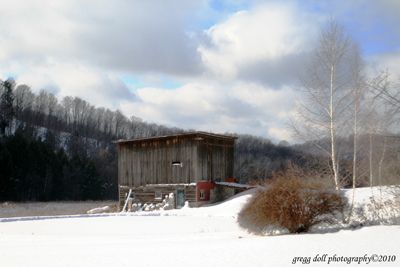 Old Miller Road on the way back from the grocery store.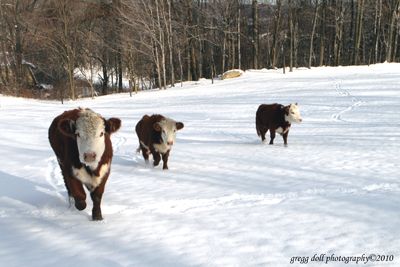 Red white-faced steers in a pasture down the road from us.

Old barn at Buzzards Crossroads.
Depending upon which way you turn at this intersection you can go to Carrolltown, Patton, Hastings, or Route 36.



At the local butcher shop --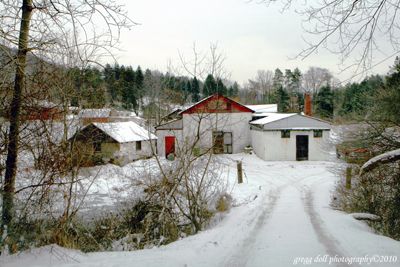 Going down the hill to the butcher shop.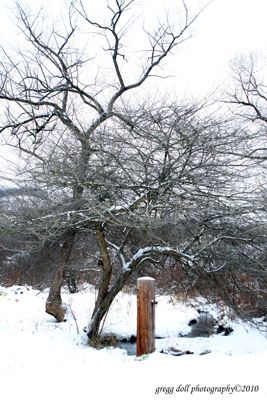 This old apple tree still produces some fruit.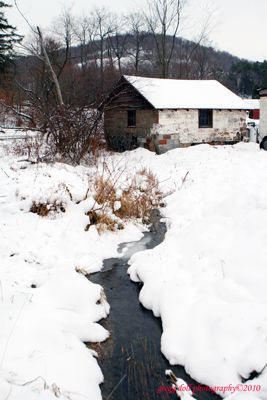 Hide house where the hides are salted and stored for curing.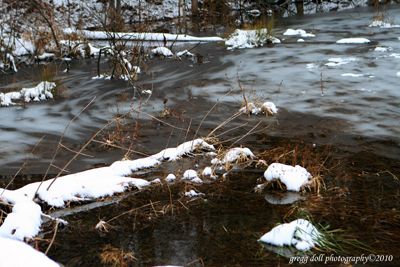 If the butcher shop sat any lower it would be under water.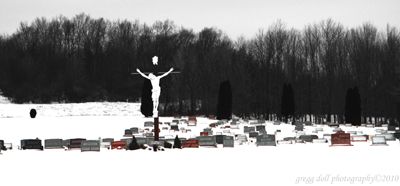 St. Bernard's Cemetery, Elder Township, Cambria County, PA.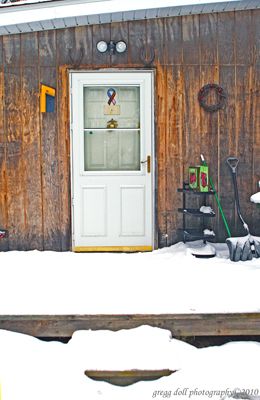 Home Sweet Home.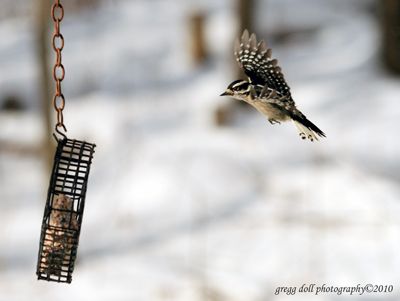 Female Hairy Woodpecker heading towards the suet feeder.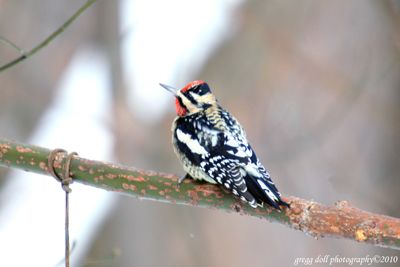 Our one and only Yellow-Bellied Sapsucker stopped at the feeders on its way south for the winter. We seem to get one Yellow-Bellied Sapsucker and one Starling every winter.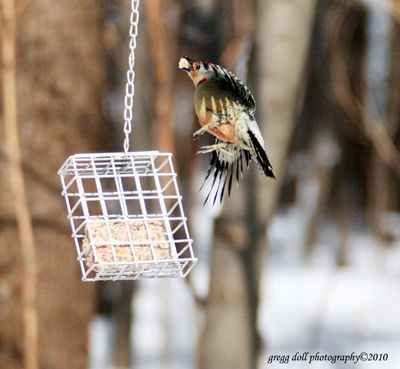 Red-bellied Woodpecker leaves the suet feeder with a nice piece of food in its mouth.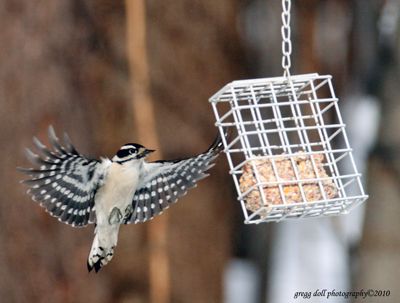 Male Downy Woodpecker.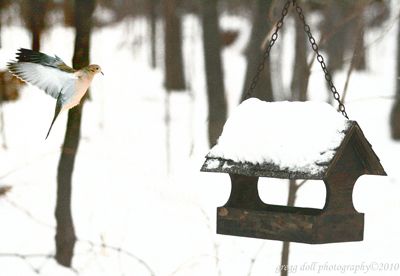 Mourning Dove coming in for a landing on the bird feeder.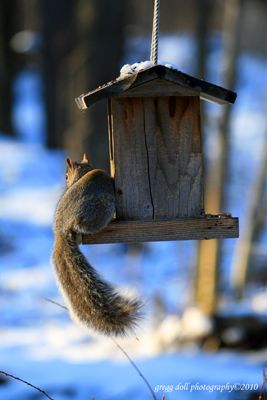 I think this grey squirrel has such a long, bushy tail because it eats so well at the bird feeders.