Today marks the last blog for the winter and of course it was all shot on the ugliest days last week.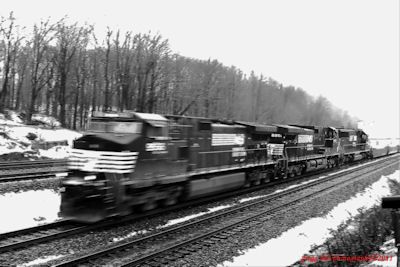 On a back road just east of Cresson is a small village that sits right next to the railroad. That allows for good shooting without all kinds of distractions in the background.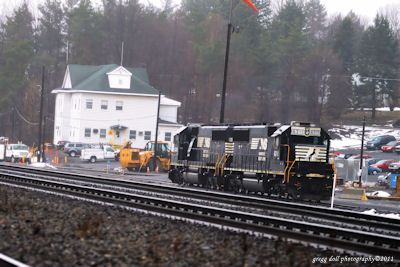 After receiving maintenance at the Cresson engine house two Norfolk Southern Diesels await their next assignment.

With a long line of coal cars behind it, a NS D8-40-CW sits on a side track before heading to the coal mines.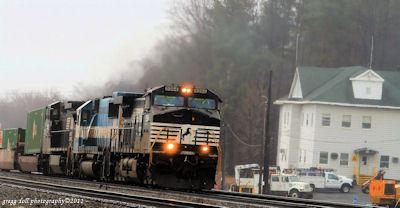 Norfolk Southern container train headed east through Cresson, PA. Railfans from all over the country come here to see the trains pass by.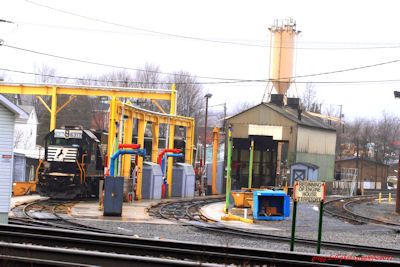 Looking into the wye engine house area of the Cresson rail yard from the main street side. Most railfans that stop here never take the time to drive around the block to see the back of the engine house territory.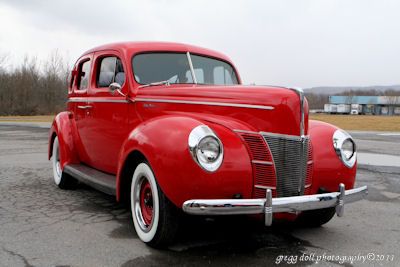 Driving down old Route 220 toward Newry I spotted this 1940 Ford Deluxe sitting outside of Inlow's Drive-In and it pulled me in.

1940 Ford Flathead V-8. This is about 90% original.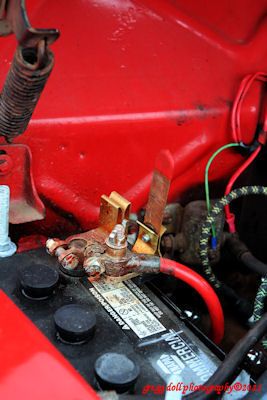 The '40 Deluxe even had a hand thrown battery kill switch.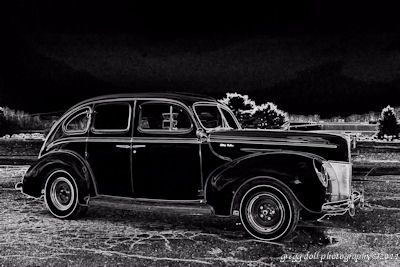 What makes this 1940 Ford Deluxe a true work of art is the fact that the car is driven and not sitting and collecting dust in storage. The owner told me that he wanted a car that he could finish and drive.


1970s style camper somewhere near Leamersville.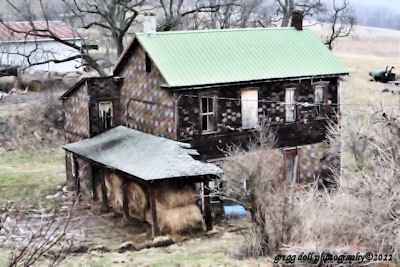 On the drive south on old 220, now Route 164, I passed this farm house sitting down over the side of the hill. Knowing that I was coming back this way I made a mental note to myself to stop for a few pictures shooting from the side of the road. The house was left sitting after a new road was built through the rest of the original farmland. This was shot through a windy, cold mix of rain and snow.



Newry, PA -- Patrick Cassidy from Newry, Ireland settled in this area and served in the Revolutionary War. After the war he became a surveyor and he was responsible for laying out towns such as Hollidaysburg, PA as well as Newry.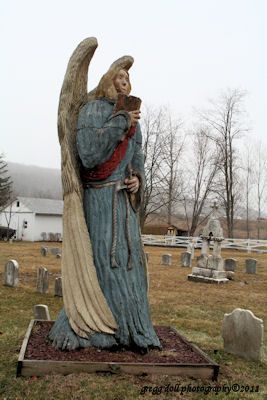 St. Patrick Catholic Church Cemetery, South and Bradley Street, Newry, PA.
This statue was carved out of a tree.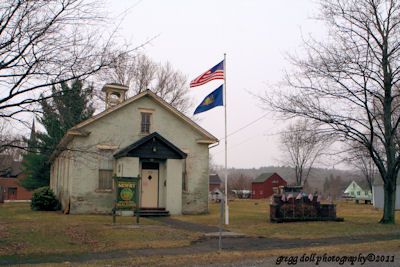 Borough Office, Newry, PA.
From what I could see I think this was a school house at one time.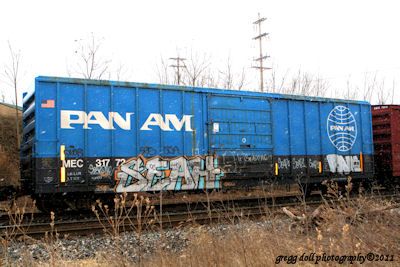 In 1998 all the rights to Pan Am logos, icons, etc. were sold to a company in New England. In 2006 the company started to paint box cars with the trademark for their Pan Am railroad which operates in the New England area.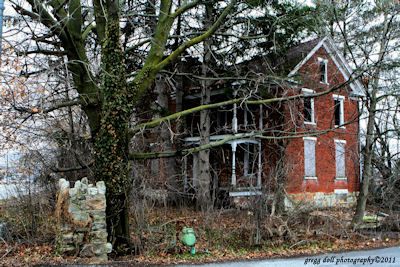 This is the last house still standing along this stretch of Plank Road in Blair County, PA just before Plank Road meets old Route 22 at Duncansville. The whole area is now either a mall or an industrial park.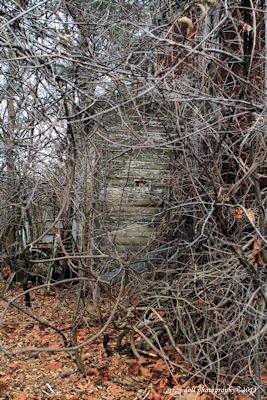 It was cold on Friday but this was worth it.

After fighting my way through the undergrowth in the last picture I was treated to this weather beaten back porch.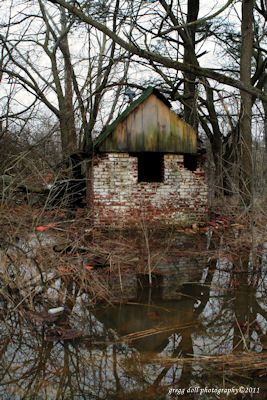 At one time this may have been the spring house or summer kitchen.

Reflection of the past.