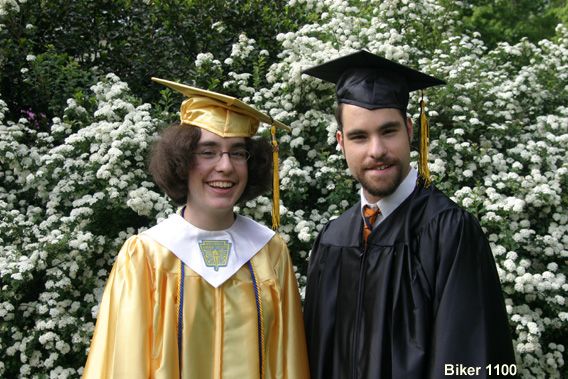 Our twins in front of the snowball bush in our front yard,
before leaving for the High School Graduation Festivities on June 2, 2005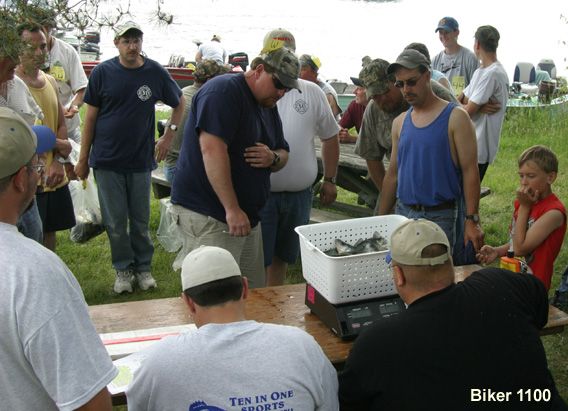 Winners of the Carrolltown Fire Company Pan Fishing Contest held at Glendale Lake in Prince Gallitzin State Park, near Patton, PA. 17 pounds of pan fish wins $1,000. What a day!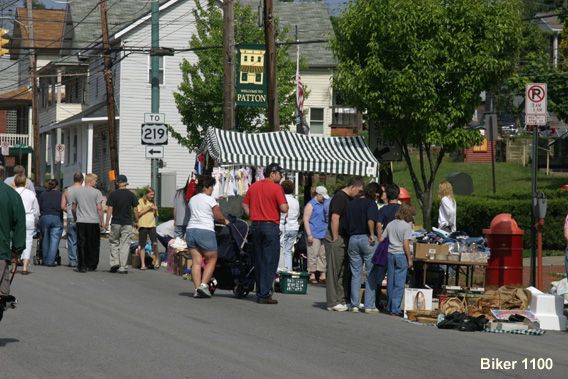 Early shoppers at the Patton Annual Yard Sale, Saturday, 4 June 2005.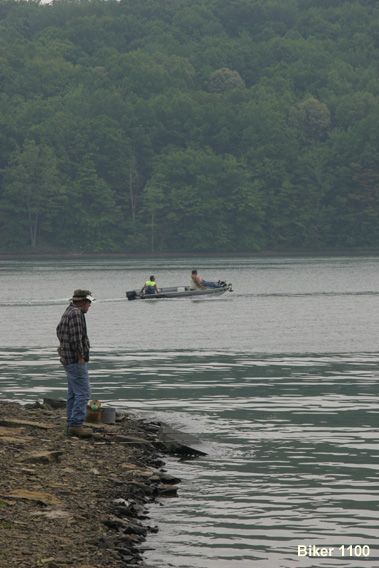 Fishermen on Glendale Lake, in Prince Gallitzin State Park, Near Patton, PA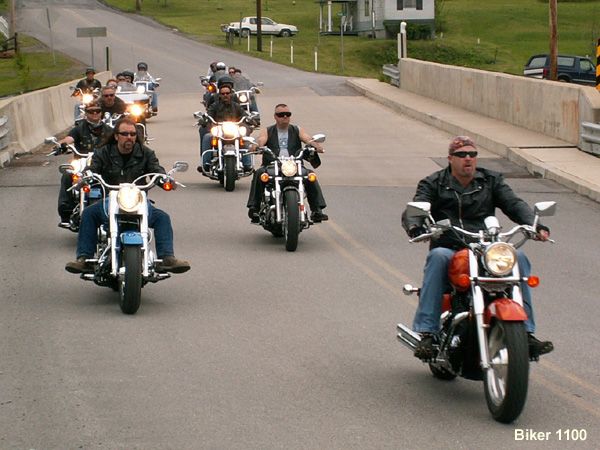 A small group of bikers on a poker run in Coalport, PA.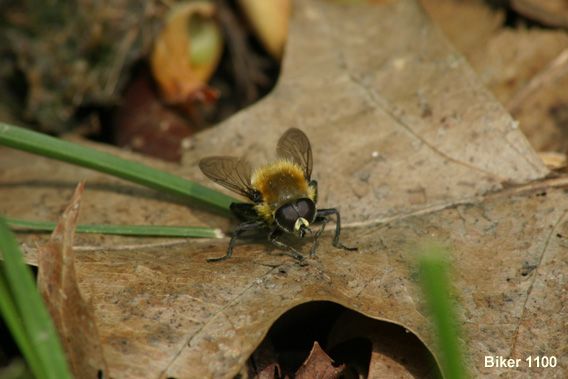 Hairy fly (Actual species to be identified). If you can name it, please email us.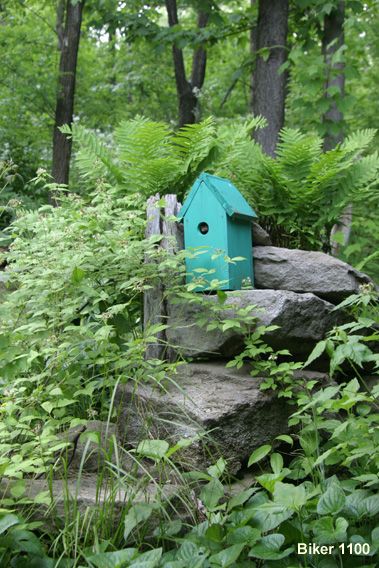 The most photographed bird house in Cambria County, PA.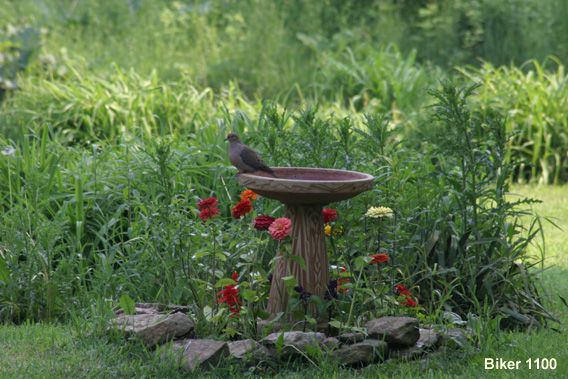 Mourning Dove visits our front yard bird bath.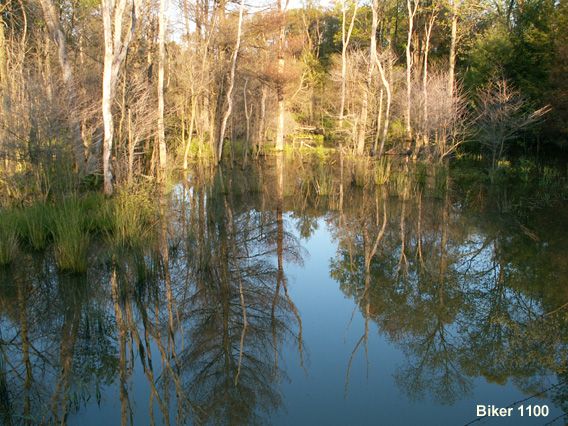 Reflections in a pond on a back road near Cherry Tree, PA.