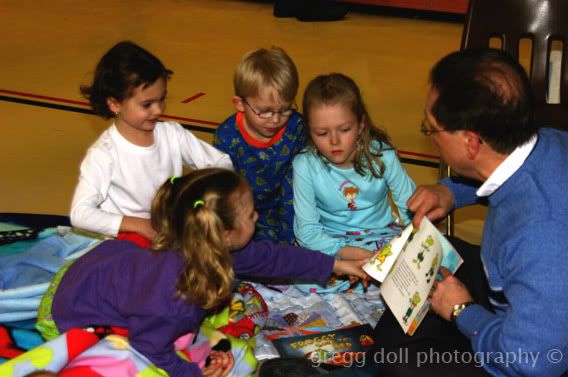 Dr. Lawrence Wess, Superintendent of CHSD, reads a story to children during the National Read Across America Day.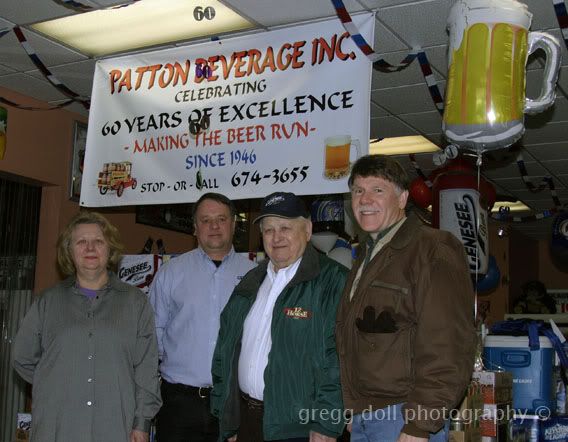 Patton Beverage, of Patton, celebrates their 60th year in business. Shown here are the owners, the Hudak family, and local state representative Gary Haluksa.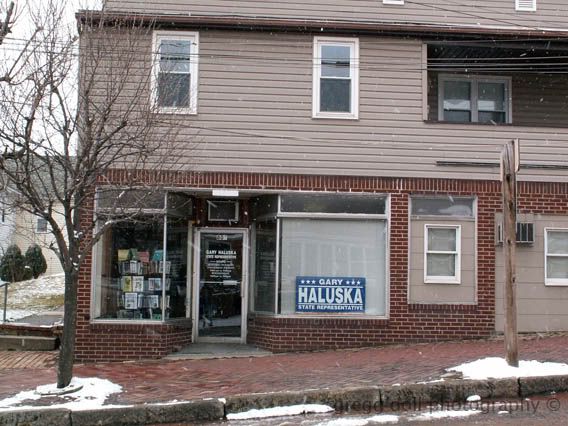 The Patton office for the 73rd District state representative, Gary Haluska.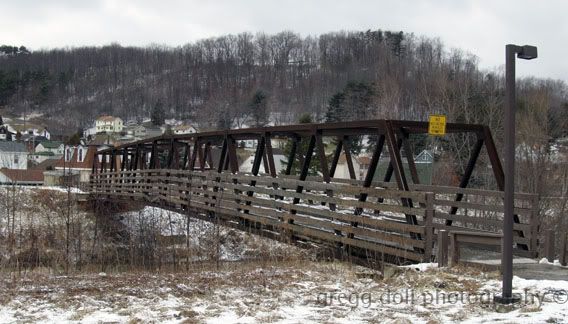 Rebuilt a few years ago, this pedestrian bridge crosses the eight foot wide West Branch of the Susquehanna River, just behind the Giant Eagle building in Northern Cambria.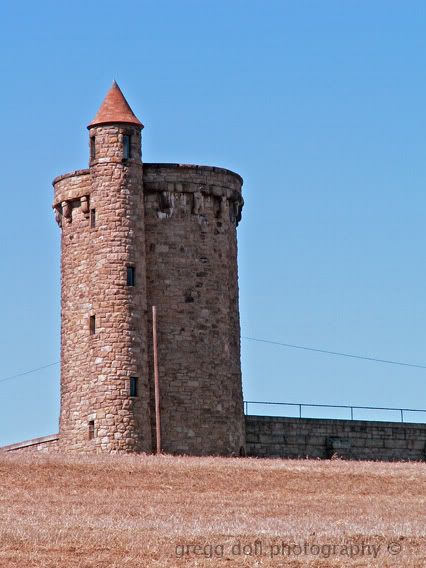 "Rapunzel, Rapunzel, let down your hair." Okay, so it's not Rapunzel's castle. This is the old water tower for the town of Loretto and Saint Francis University. The water system was originally installed by Charles Schwab in the early 1900s.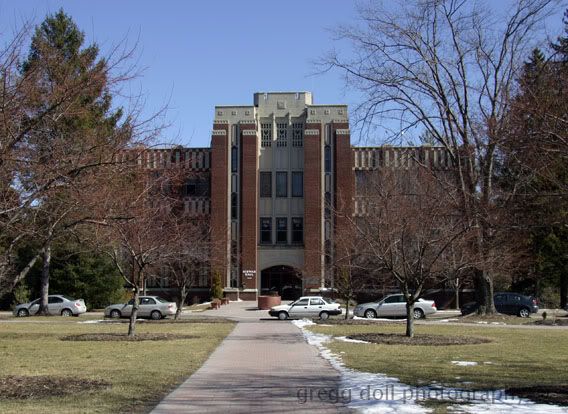 The Schwab building on the campus of Saint Francis University. The building was built as a tribute to Charles Schwab and his contribution to the area and the University.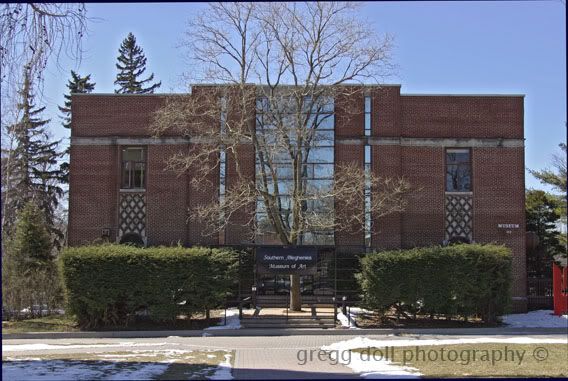 Southern Allegheny Museum of Art, on the campus of Saint Francis University. This building was at one time Doyle Hall, a gymnasium where Maurice Stokes played basketball.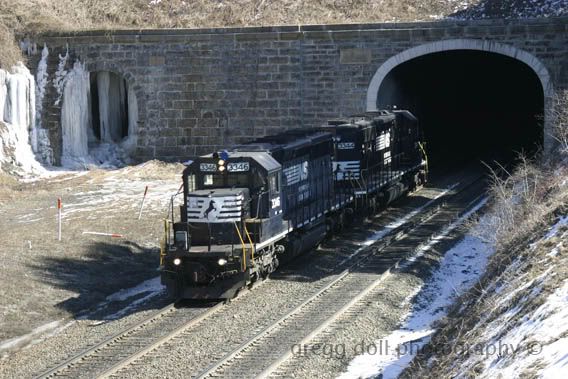 Gallitzin Tunnel, located just west of the world famous Horseshoe Curve, is over 3600 feet long, built at a cost of $125 a linear foot and actually played a part in WWII.


Gallitzin Tunnel Welcome Center. This caboose, originally built in June 1942, is staffed by volunteer railroad enthusiasts.


A variety of road names travel through the Gallitzin Tunnels.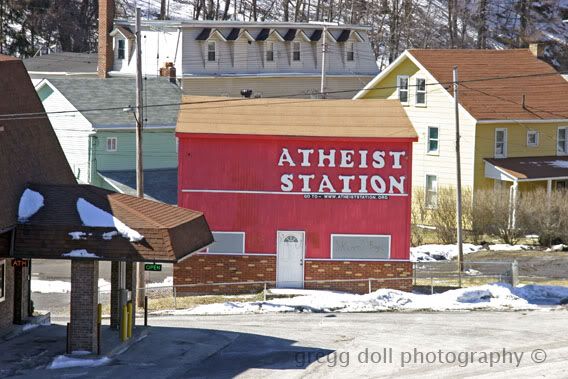 Atheist Station established several years ago by local free thinkers, much to the dismay of the community, shows the diversity of the community.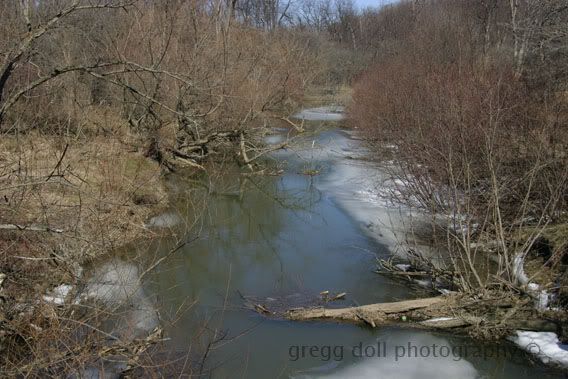 Chest Creek feeling the arrival of spring.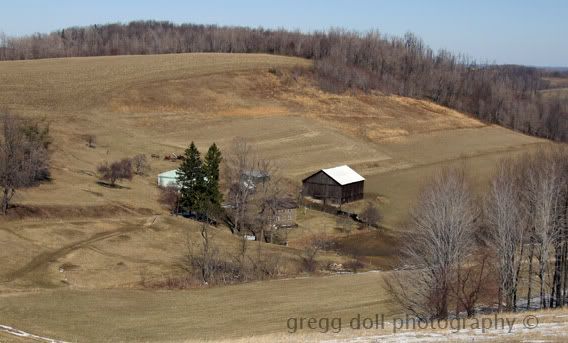 Located in West Carroll Township, the Weber Brothers Farm has a long history. The barn, built in the 1800s, was built at a cost of $60. The farm house itself was built well before the barn.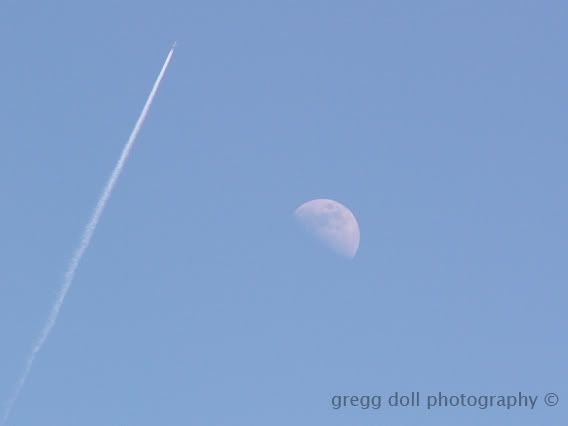 This picture, showing the contrail of a jet plane passing by the moon, was shot just seconds after the previous barn picture, with my backup camera.