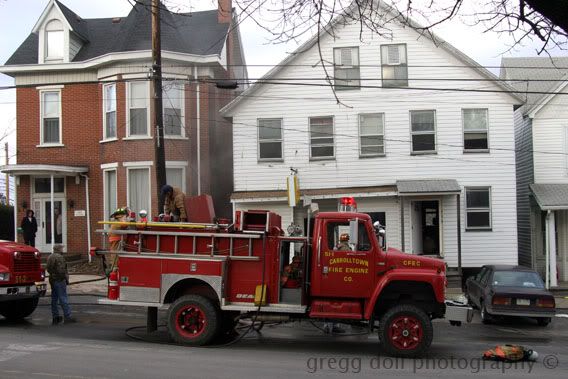 Quick action by the Carrolltown Fire Department, assisted by Patton Fire Department, averted a catastrophe in Carrolltown early Sunday morning.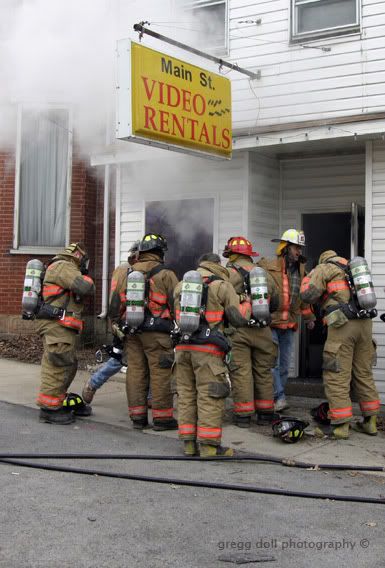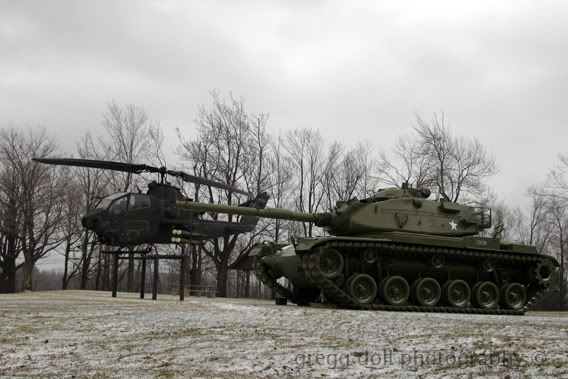 This helicopter and tank are located in the American Legion Park in Carrolltown and can be seen from the roadway as you travel on Route 219 North.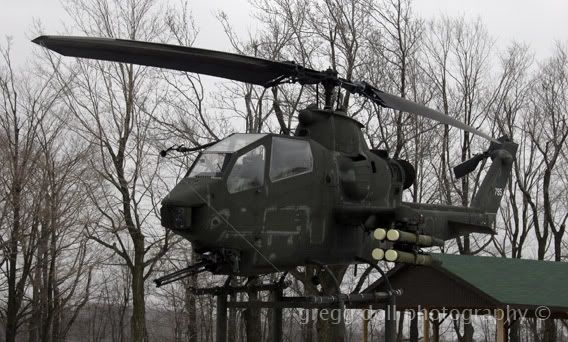 AH-1F Cobra helicopter is a two-bladed tandem seat attack helicopter. Most of them come with a 20mm turreted cannon and four external wing pods that can fire 2.75"/5.0" rockets and a whole bunch of other goodies. In use for over 30 years, they came into wide-spread use in Vietnam in the early 60s. It was a close air-support helicopter.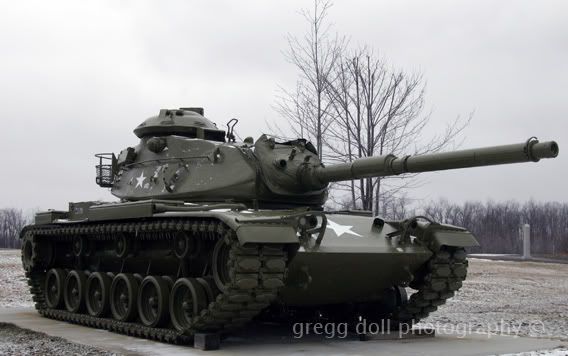 This is an M60 Patton series tank. It was the main battle tank of Egypt, Saudia Arabia and the U.S.A. Today it is primarily found in U.S. Army Reserves.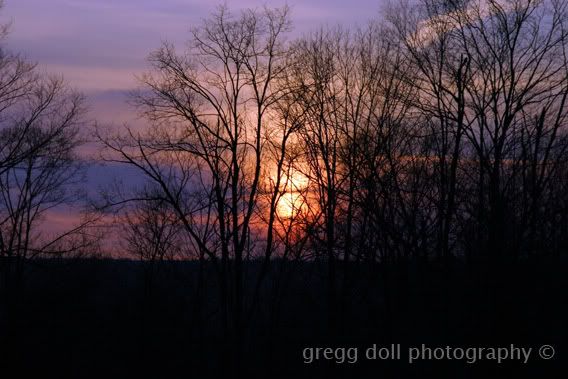 An early Spring Sunrise

I've always been taken by the symetrics of the building and the trees in this picture. One of these days, the property owner will be home and I'll be able to find out the history of the building. The building is in Carrolltown.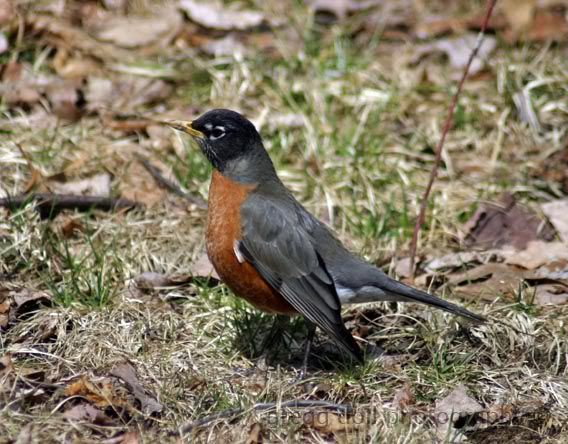 Robins have returned in time for the first day of Spring and are busy finding food.

On Monday, I was the guest speaker for two classes of History students at Saint Francis University. I talked to the 50+ students (in each of the classes) about my time in U.S.M.C. and my tour of Vietnam.