Pulled out for Johnstown at 8 o'clock in the morning from Hastings which would normally be a 35 or so mile ride. Today it took us almost 70 miles. Ok, so we went the long way. It's about the ride not the destination.

Yamaha Roadstar Custom Bike. Original MSRP was $11,400. By the time they got finished playing with it it now costs $58,500.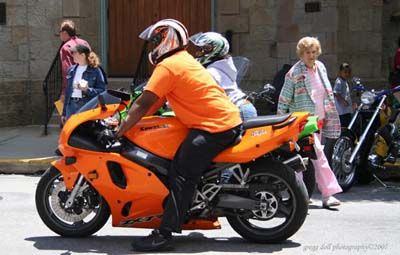 Rice Rockets.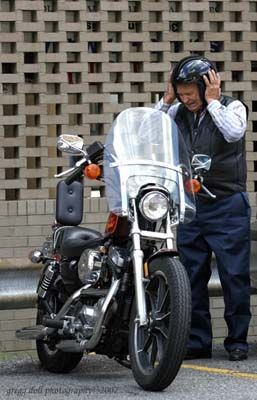 "Oh my God! She was there before I hit the speed bump!"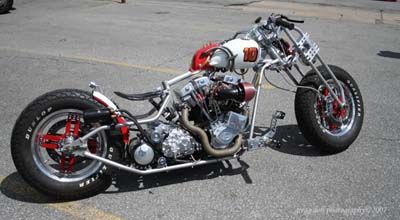 Built by the Detroit Brothers for the Discovery Channel's 2006 Biker Build-off, is this 132 horsepower 106 inch shovel head. This is the second bike build by the Detroit Brothers for the Discovery Channel.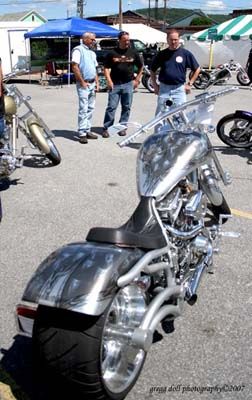 The Boys of Hastings, daydreaming.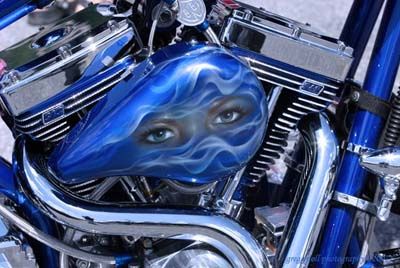 The eyes have it on this custom bike shown by Extreme Custom Cycles out of State College, PA.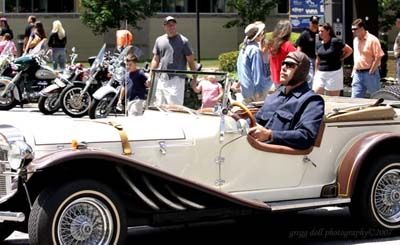 At first I thought this was a replica car but when I looked at other pictures I have of it, its' hood ornament and two badges on the front leads me to believe that this is an original Mercedes Benz.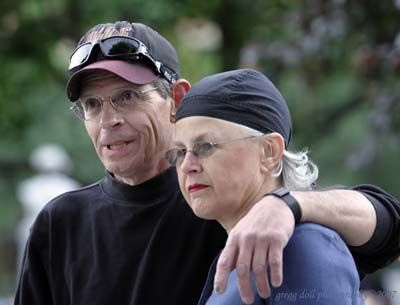 A couple enjoying the music.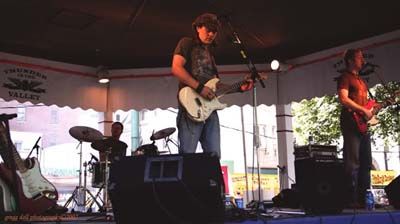 Eric Tesser Band.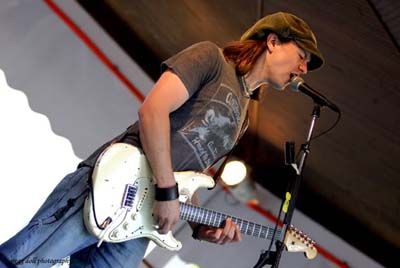 Eric Tesser.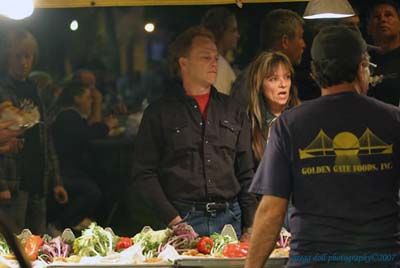 Munchie Time.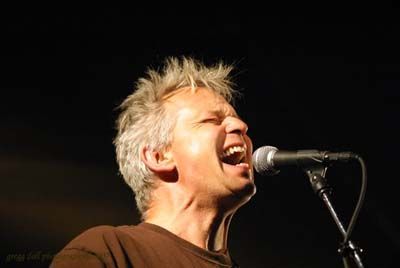 Glen Pavone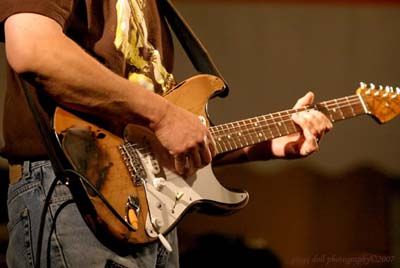 Glen Pavone on the Guitar. Yes, these are two separate photos.