We are in day three of Thunder in the Valley and the weather is still holding together. The gods must be on our side.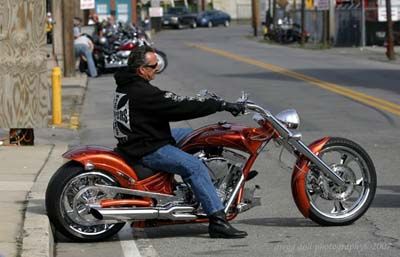 An Early Arrival.

Bike Only Parking at the Train Station.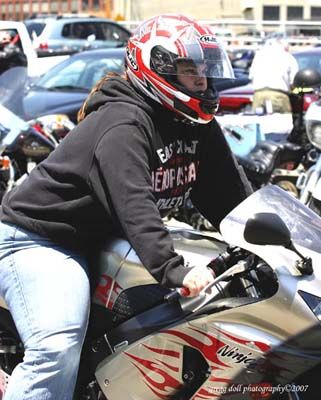 Ninja Chick.

Pocket Dog.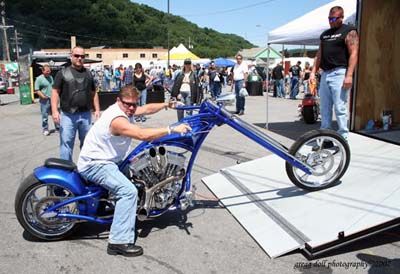 Keystone Choppers from Collegeville, PA unloads this beauty late Saturday morning.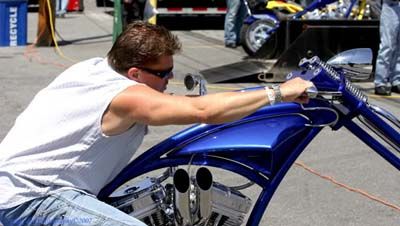 Reaching for It.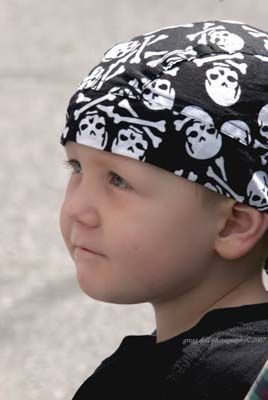 Future member of the tribe.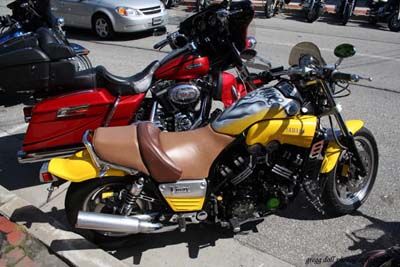 The easiest way to lose you motorcycle license is to own a V-Max. After more than 20 years of production, this bike is still unchallenged.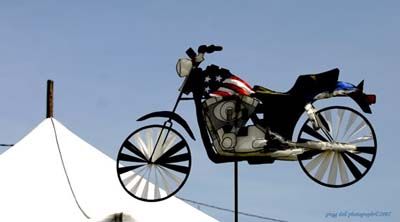 V-Twin Wind Spinner. The only place I've ever found to buy this spinner is jcwhitney.com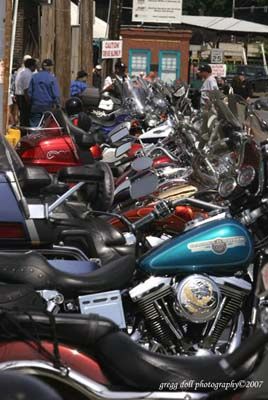 A line of bikes facing the Johnstown Railroad Station.

The family that rides together, stays together.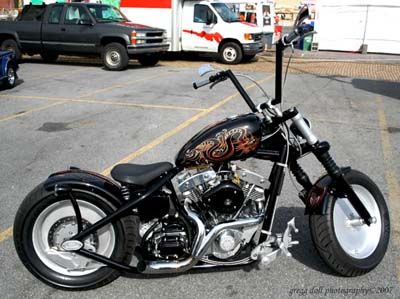 A Roger Bourget entry level Bobber, $26,000.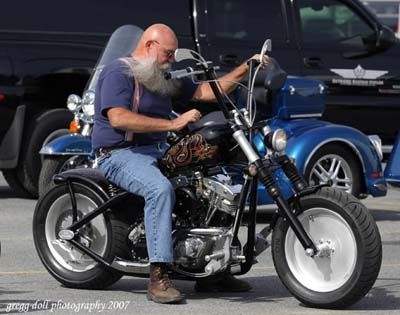 Bobber and Rider.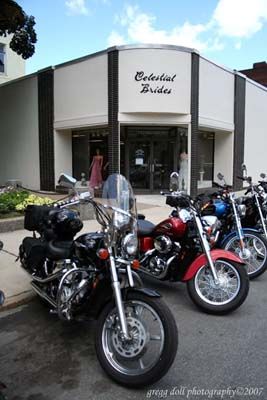 Celestial Brides.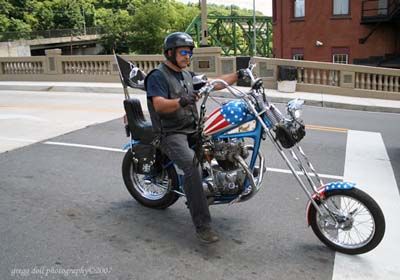 Captain America, BSA Chopper.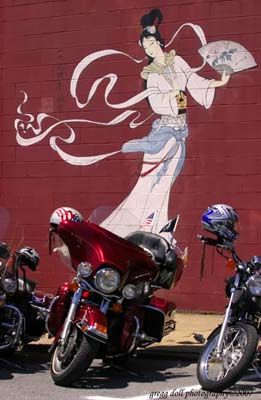 Off Street Parking.

Two-wheel Envy.